Main focus:
Budget safaris
Languages:
English, French, German, Italian, Spanish
---
---
About Maasai Wanderings
Maasai Wanderings offers unique African wildlife safaris, mountaineering treks, cultural experiences, historical site visits and beach holiday escapes exclusively in Tanzania. We are passionate about our wildlife, tribal cultures and all of the mystical treasures that Tanzania has to offer and this makes us proud to present it to you. The combined experiences of the Maasai Wanderings team demonstrates a concise understanding of wildlife behaviours, practical local knowledge of culture and history and dedication to each individual adventure – all of which create a 'special' experience!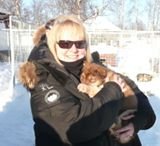 Visited: Aug. 2016
Reviewed: May. 03, 2020
We spent 8 nights on a Northern circuit safari in Tanzania and it was just incredible!
Our guide Muba was excellent.....he always seemed to be in just the right place at just the right time for spotting wildlife! He was knowledgeable, friendly and efficient....THE perfect guide!

The standard of accommodation was excellent, we especially loved Naona Moru camp and Escarpment Lodge was sheer luxury!

The vehicles are very spacious, but do show signs of wear and tear....hardly surprising when you see the state of the roads/tracks in the parks especially the dust and rocks in the Serengeti! The vehicles are also equipped with refrigerators and charging points....great when your camera battery is about to die!

I wouldn't hesitate in recommending Maasai Wanderings....if (when!) we return to Africa they would be our first choice!
Asante sana, Maasai Wanderings.
---
{{ review.user.profile.user_type_display }}

United Kingdom
Countries visited:

Visited: Aug. 2016
Reviewed: Aug. 26, 2016
Show more