Main focus:
Budget safaris
Languages:
English, French, German, Italian, Spanish
---
---
About Maasai Wanderings
Maasai Wanderings offers unique African wildlife safaris, mountaineering treks, cultural experiences, historical site visits and beach holiday escapes exclusively in Tanzania. We are passionate about our wildlife, tribal cultures and all of the mystical treasures that Tanzania has to offer and this makes us proud to present it to you. The combined experiences of the Maasai Wanderings team demonstrates a concise understanding of wildlife behaviours, practical local knowledge of culture and history and dedication to each individual adventure – all of which create a 'special' experience!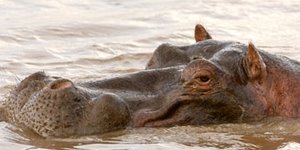 Visited: Jun. 2017
Reviewed: May. 03, 2020
I travelled with an amazing group of people in June and visited the Serenegti National Park and adjacent areas. We explored the region in vehicle and on foot.

The team with Masaai Wanderings and Nasikia Camps that we stayed in were just superb. Every moment was filled with awe and the knowledge of the guide was supreme. We travelled the extent of the Serenegti and in that time we saw lion and cheetah and countless elephant and antelope.

The guide set us up with great stories and fascinating facts of animals, history of the area and then the beautiful surroundings of the landscape. His knowledge of the area is unsurpassed as he knew every little road and valley. He was kind and gentle and patient with the volume of questions asked.

From the beginning of the journey, even in the planning phase, Masaai Wanderings and their team were so professional and courteous at all times. Every aspect was taken care of in great detail.

Thank you to every team member and staff member for the amazing journey I enjoyed with you on this safari. Even the chefs at the various camps were amazing in what they produced on the table with every meal.

Simply the best!
---
Safari guru

South Africa
Countries visited:







Visited: Jun. 2017
Reviewed: Jul. 28, 2017
Show more