Safari suitability:

8/10
Find your tour
Excellent opportunity for gorilla viewing. Park is well-run and well-maintained.
Total area:
150 km² (58 mi²)
Anti-malarial:
Not required
---
What YAS members think
Most-visited month:
November
* Crowded parks have a lower rating
---
Highlights
96 permits are issued each day
12 gorilla families can be found in Volcanoes NP. They are: Susa, Igisha, Karisimbi, Sabyinyo, Amahoro, Agashya, Kwitonda, Umubano, Hirwa, Bwenge, Ugyenda and Muhoza
10% of permit fees go back to local communities
Active volcanoes
About Volcanoes National Park
Situated in the northwest corner of Rwanda, Volcanoes National Park, or Parc National des Volcans, is one of three parks that encompass the Virunga Mountains. The other two parks to include this chain of nine volcanoes, six of which are still active, are The Democratic Republic of Congo and Uganda, with DRC possessing the largest portion of land. While it is difficult to obtain exact figures on the size of the park due to historical border changes, it is estimated that Volcanoes National Park is roughly 150 km² (58 mi²) in size.

The star of Volcanoes National Park is undisputedly the mountain gorilla. It is estimated that approximately 350 gorillas live in the Volcanoes Park area, making Rwanda one of the top places for gorilla-viewing. Due to the primates' susceptibility to human viruses, such as the common cold, gorilla tours are strictly regulated. Guests are permitted only one hour of viewing and are required to remain within a certain distance of them. Visitors who are ill or who are recovering from an illness must not go on safari and, in most cases, will be refunded 100% of their fees when they properly notify their tour operators. In addition to the mountain gorilla, the endangered Golden Monkey species can also been seen and heard in Volcanoes.

A gorilla safari requires a basic level of fitness from all travelers, as the only way to view these lovely creatures is on foot. The trek to see the gorillas can take several hours and consists of hiking uphill through dense rainforest foliage such as bamboo and wild celery. Due to the high levels of precipitation, the ground is often wet and slippery and sturdy hiking boots and full-length trousers are strongly recommended. There is currently no accommodation inside the park and visitors are required to lodge outside of the borders. This makes for early starts but all tour operators are accustomed to this and have well-established itineraries for getting guests to and from the park.
When is the best time to visit Volcanoes National Park?
Rwanda experiences four seasons and depending on your tolerance for precipitation, you may wish to plan your trip accordingly. The heavy rain season is mid-March to mid-May. During this time there are normally less visitors to the park but the trekking is also more strenuous and the gorillas may be harder to spot due to the misty conditions and dense foliage.
Dry season of Volcanoes National Park
Mid-May to mid-October is the dry season. This is the most popular time to visit Volcanoes as the trekking tends to be slightly easier and the gorillas may be easier to spot due to the reduced vegetation.
Rainy season of Volcanoes National Park
Mid-October through November is the short rain season, which makes for slightly more difficult trekking than in the dry season, but not as strenuous as in April or May. The short dry season runs from December through March and is another good time for trekking and gorilla viewing.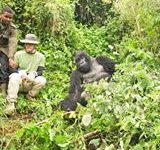 Visited: Nov. 2015
Reviewed: Dec. 22, 2015
This is a really nice place to go. Theo have 12 different gorilla families in the mountains and we visited the amazing Sabyinyo group. Our guide was very good and knowledgeable. Usually they recommend a distance of at least 7 meters to the gorillas but this time the gorilla silver back came up to us very close as you can see on my profile pictures. The weather was really good this day with no rain and not too much sun. When it's raining it must be very slippery to walk up and down that hills. Before we went up on the mountains it was a show of local dancing with a lot of drums. I must say that I am really impressed of the way Rwanda has taken care of the gorillas and strongly recommend a visit both to Rwanda in general and specially to Volcanoes Park.
* Crowded parks have a lower rating
---
Safari enthusiast

Sweden
Visited: Nov. 2015
Reviewed: Dec. 22, 2015
Driving to Volcanoes National Park from Kigali
If you are landing in the capital city of Rwanda, Kigali, it is roughly a 2.5 hour drive to reach Volcanoes in normal conditions. The roads are mainly tarmacked and traffic is normally minimal outside of Kigali.
The following airlines travel to Volcanoes National Park
---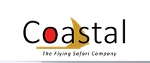 Coastal Aviation is an airline operating out of Dar es Salaam - charter flights. Coastal Aviation flying to some 100 strips located in some of the most isolated pockets of the East African Region. The scheduled Coastal network also connects visitors to Kenya, Uganda and Rwanda with the world-famous Serengeti, links the emerging tourism destinations of Mozambique with the Southern Tanzania parks of Selous and Ruaha, and unites the tropical island paradises of Pemba, Zanzibar, Mafia and Fanjove Private Iaslandwith the National Parks and towns of the mainland. Our state of the art fleet is composed of 20 aircraft and has been expertly-adapted to the African safari environment, without compromise to safety and comfort. Visit website
Also flies to:



---

We are a Rwandan based aviation company specializing in helicopter solutions,pilot training among other services tailored to your every need. We offer aerial excursions within Rwanda and her neighbors in the East Africa community. Our top destinations are Akagera, Nyungwe, Volcanoes National Park and Bisate Lodge. Visit website
Also flies to: