Safari suitability:

6/10
Write a review
The opportunity to see the endangered mountain gorilla and 200+ mammal species is something unique to Virunga. Its lack of tourist infrastructure and the difficult trekking conditions may not be appropriate for all levels.
Total area:
7800 km² (3000 mi²)
Anti-malarial:
Not required
---
What YAS members think
Most-visited month:
January
* Crowded parks have a lower rating
---
Highlights
Home to one-third of the world's mountain gorillas
Primates galore! Over 20 species of primate found in Virunga
Stunning views of volcanic mountains
Unique, high concentrations of biodiversity, both plant and animal
About Virunga National Park
Located in the northeast corner of DR Congo, Virunga National Park is part of Virunga Conservation Area along with Rwanda's Volcanoes National Park and Uganda's Mgahinga National Park. It was established as Albert National Park in 1925 and changed to Virunga in 1969. In 1979 it became a world heritage site.

Due to its dramatic variations in altitude, from 680 m (2231 ft) to 5,109 m (16,765 ft), moisture levels and topography, Virunga National Park possesses a very wide diversity of plants and habitats, making it the top African National Park for biological diversity.
The scenery of Virunga National Park is truly stunning. It contains several volcanic mountains such as: Karisimbi, Mikeno, Visoke, Sabinyo, Nyamuragira and Nyiragongo, with the last two still very active. A wide-range of plant species abound here, with more than 2,000 identified. It also contains more than 200 mammals and 22 primate species: the mountain gorilla, the eastern plain gorilla and the eastern chimpanzee. For those wishing to see more than just primates, some of the largest wild animal concentrations in Africa occur along the rivers of the park. Mammals in the savannah area include: elephant, hippopotamus, buffalo, antelope, warthog, pelicans and lions.
Tragedy in Virunga National Park
The civil war in the early 1990's in Rwanda had a devastating impact on neighboring DR Congo. It is estimated that around two million refugees moved into the Kivu province. This mass influx of people had a marked impact on the fauna and flora, with massive poaching and deforestation resulting. In 1996, the World Heritage Committee recognized that major effort would be needed for at least ten years after this tragedy to rehabilitate and restore management of the park and regain local support for its conservation. Sadly, nearly all of the gorilla tourism has ground to a halt, with a small number of tour operators still operating there.
As of 2021, Virunga remains a dangerous place to visit, with six rangers killed in January to poachers. In May Mount Nyiragongo, an active volcano, erupted, killing at least 30 people. The country has also been battling outbreaks of eBola and COVID and travel to DR Congo is strongly discouraged.
When to visit Virunga National Park
Virunga is a land of extremes when it comes to many things, including weather. It is home to the most and least rainfall in the DR Congo. Although rain can be experienced at any time of year, the months with the most precipitation are March to May and September to December. The raised elevation also keeps temperatures roughly around 20 and 23C (65-73F) in the lowlands.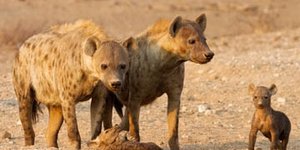 Visited: Jan. 2015
Reviewed: Mar. 30, 2015
Although you certainly need to keep an eye on the volatile security situation in the days leading to your visit, the Goma and Kibati area is a fantastic destination to visit and experience the Heart of Africa. Locals are friendly and the stunning bold and bright Congolese fabrics will make a lasting impression on you. However, the Parc National des Virunga will be the highlight of any visit. Beyond the obvious wildlife jewels like gorillas, the show is stolen by the Nyiragongo Volcano. Nyiragongo's spectacular lava lake offers one of the world's top night shows. There are only five persistent lava lakes in the world and Nyiragongo's 700-metre diameter lake is the largest. It is indeed a very rare and unique sight. The lake's lava solidifies into a thin back crust that continuously cracks and breaks in flat chunks reminiscent ice floes, which in turn tip over and melt as they sink into the liquid fire. The slowly rising smoke reflects the lava glow and changes hues continuously, adding drama to the whole thing. One can stare for hours the ever-changing spectacle without getting bored. I will always remember my night there. The Park is very well run despite endless wars, lack of resources and neglect from Kinshasa. The staff is motivated purely by their love of nature and country. Without their selfless labour most of the Park's natural treasures will be long gone by now. They truly deserve praise!
* Crowded parks have a lower rating
---
Safari enthusiast

United Kingdom
Visited: Jan. 2015
Reviewed: Mar. 30, 2015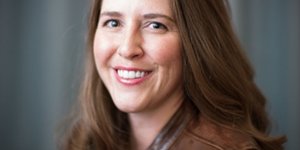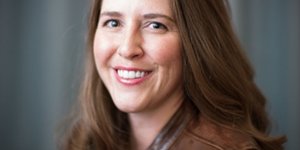 Travel writer
Top contributor
Safari guru
African traveller

South Africa
582 kudus
Reviews (7)
Visited: Jan. 2012
Reviewed: Oct. 28, 2014
A visit to Virunga National Park is certainly not for the faint of heart. Africa's oldest national park has been caught in the crossfire of a decades-long civil conflict in the eastern DRC. The park itself is home to refugees, military, military police, poachers, and park rangers along with the wildlife the park is meant protect. Violence is, unfortunately, a common occurrence. Driving through the occupied areas of the park over very bumpy roads gives a distinct feeling of unease. However, the park also houses incredible biodiversity as well as sights and experiences you can't have anywhere else on the continent! The team managing the park is extremely professional and doing their best under the circumstances. Trips are surprisingly easy to organize through the very up-to-date official Virunga website. Climbing Mount Nyiragongo to view the world's largest lava lake is a once in a lifetime experience and is a must for visitors to the park. It has recently reopened after being closed for a few years over security concerns. Spending time with mountain gorillas is also a huge draw card for the park, and you are likely to be trekking with few, if any, other tourists. We had the Rugendo family to ourselves when we visited. By contrast, in neighboring Uganda and Rwanda there is often a waiting list for permits to visit the gorillas. Accommodation for Nyiragongo and gorilla trekking is very rustic but fits nicely with the adventurous nature of the activities. A new luxury lodge has opened since our trip, and chimp trekking options are in the works. Virunga really has it all. Besides gorillas and volcanoes in the southern end, the central section features savanna and typical safari animals, while the north abuts the famed Rwenzori Mountains. Travel to these sections is not very feasible currently due to security concerns and lack of infrastructure. A visit to Virunga is a real adventure, with genuine thrills, threats, hardships and pleasures. It's not glossy, sanitized, prepackaged tourism on a platter. It's the real deal for travelers looking of an immersive experience.
* Crowded parks have a lower rating
---
Safari guru

South Africa
Visited: Jan. 2012
Reviewed: Oct. 28, 2014
Visited: Aug. 2012
Reviewed: Feb. 21, 2014
At the back side of Queen Elizabeth National Park lies Virunga. This is where biodiversity is evident in all aspects. I had underestimated the park. After the civil, war word had it that human habitations within the park had down graded it so much. A friend of mine just wanted to prove me wrong. We accessed the park via Uganda where we had been working for couple of weeks. There is much to see in Virunga from the savanna dwellers-the likes of lions, elephants and kobs. This is in the central part of the park. Up the mountains, though, is the attraction of many. Mountain gorillas are a good sight but we were not allowed to get close and it was only for one hour (reason was that these primate transmit viruses to human race very fast). Sick people should also stay away from that part of the park am told. There was a spectacular view of hippos down the Ishasha River. The rangers in this park guard the animals tirelessly from poachers and I was so amused of their effort. In Virunga also lies the Nyiragongo Volcano. It is the largest of its kind in the world. Geography lovers can have a really nice expedition. Any one visiting Africa for a real great tour should consider Virunga. It does not disappoint!
* Crowded parks have a lower rating
---
Safari guru

Kenya
Visited: Aug. 2012
Reviewed: Feb. 21, 2014
Virunga's proximity to Rwanda and Uganda makes it one of the more accessible national parks in DR Congo. CAA, Compagnie Africaine d'Aviation, a national carrier, offers flights from Kinshasa to Beni, which is just outside of Virunga. This airline also services Johannesberg, so it's also possible to fly from South Africa into Virunga with just one plane change. For Garamba, your best option is to hire a charter flight. Qwikflight, http://www.qwikflight.com/dr-congo-air-charter/, offers flights from Kinshasa to Beni and to Dungu, which is not too far from Garamba. They also provide helicopter flights, for those looking to do aerial filming or who may wish to land even closer than an airstrip can provide.
Another company that offers regional service within DR Congo is Air Tropiques.
Getting to Virugna from Uganda
Virunga National Park can also be reached by crossing over the border in Uganda, in two places. The Kisoro-Busanza Rd just south of Bwindi, or, north of Lake Edward, just outside of the town Bwera. Border crossing can be tricky, and it's highly advised to do this with a reputable tour operator, if this is your choice
The following airlines travel to Virunga National Park
---

Domestic and international operations in DRC. Compagnie Africaine D'Aviation, CAA, was created on February 5, 1991. From the transport of Blattner Group company employees, business has been extended on commercial passenger on secondary destinations in the DRC. From 2009 the fleet is modernized and the network complemented by the introduction of Fokker 50 and 320 AIRBUS last generation, providing a complete home network to customers. End of 2012 marks a new step in the CAA's growth strategy by signing a commercial agreement with technical flyCongo. Thus putting the foundation for the international expansion of the company. Visit website
Also flies to: