A family of mountain gorillas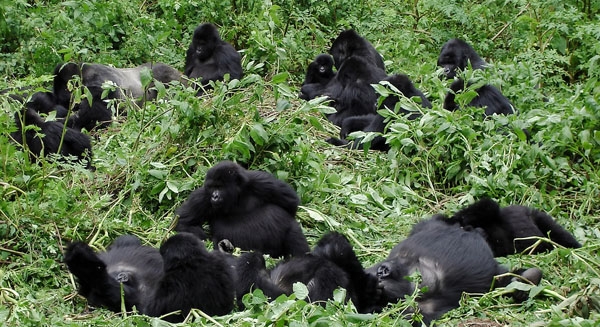 Published on October 12 2015
Written by: Encounter
611 views
Gear for gorilla trekking: What to bring
Highlights
Lightweight trekking boots for muddy, steep conditionsLong trousers, tucked into socks, will help ensure ankles aren't exposed to stinging nettlesIt can take several hours before gorilla troops are spotted. Ensure you've adequate food supplies to keep blood sugar levels even.
Gorilla trekking is one of the most sought-after tour activities for those visiting Rwanda, Uganda and DR Congo. For many, it is a once-in-a-lifetime opportuntity, due to the high price of trekking permits. To get the best experience out of your trek, you need to prepare well and pack the right gear. Below are things we recommend you bring to ensure you make the most of your trekking experience.
Hiking boots
Gorilla trekking involves trekking/hiking and sometimes travelling long distances in search for the endangered mountain gorillas. Because of the nature of the forest, combined with the high altitude, you need light weight hiking boots to help you trek in sometime steep and muddy environments.
Gardening gloves
You will certainly appreciate having gloves to protect you hands during your gorilla trek. As you move in this forest, remember that it can get slippery and somehow you need to hold on to some plants, trees or even climbing trees. These gloves will therefore protect you from nettles and other items that may scratch your hands.
Rain jacket and fleece
Mountain gorillas live on the slopes in the tropical rainforest and, as such, rain is received through out the whole year. You can never tell when it is going to rain so you need a rain jacket or a fleece for this purpose. Many clients prefer travelling in traditional drier months of June, July, August and beginning of September and try to avoid rainy seasons of March, April and May. But, with global climatic changes, one needs to prepare for any eventualities.
Long-sleeved shirts and full-length trousers
Ideally, wear thick, long trousers and long sleeved top during your gorilla trek so as to protect against vicious stinging nettles, plants and bush thorns. It is often cold when you set out, so start out with a sweatshirt or jerseys which also help protect against nettles. Whatever clothes you wear to go tracking will likely to get very dirty as you slip and slide in the mud, so if you have pre-muddied clothes, you might as well wear them!
Energy-giving snacks
Gorilla trekking can take from 30 minutes to eight or so hours, which is why a certain level of fitness is required. To add on that, we advise that you carry some energy giving snacks as supplements. Before departing from your lodge, you need to carry your packed lunch and lots of drinking water as you never know when you will return.
Cameras and extra batteries
Photography is an important component of your safari and thus ensure that you have your camera ready, charge your batteries very well and if necessary, carry extra batteries as you will need to take as many photographs in the one hour you will have with the gorillas. Please make sure that you switch off your flash while taking gorilla photographs. A water proof bag is also important to protect your cameras from rain water.
Hat and sun glasses
If it is hot, please carry a hat to protect you from the strong sun rays. You may also need to carry some sun glasses too. These are extra optionals.
Pair of binoculars
Don't forget that you are on safari and you want to have clear views of everything. Bwindi Impenetrable National park is home to over 350 birds, chimpanzees, black and white colubus monkeys among other primates, forest elephants and buffalo. If you'll be visiting htis park, you'll also want a chance to spot some of the above.
Porters for your gorilla trek
This is an extra optional item and we advise all our clients to take a porter for their gorilla trekking. As earlier noted, gorilla trekking can be strenuous and thus you will need someone to give you a push or a pull on the way to the gorillas. These porters go for a fee, but it is worth it. Remember that these porters are actually school going students either in their vacation or have been chased out of school due to school fees. By paying some money to have a porter with you, you will have contributed to community development directly or indirectly.
---
Sources and credits
http://www.yourafricansafari.com/african-safari-tour-operator/encounter-africa-safaris
About the author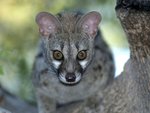 Encounter

Has been on: 0 safaris
Encounter Africa Safaris is fully registered tour company with its head offices in Entebbe, Uganda. We provide expert travel advice about Uganda and Rwanda. We offer services that include, tour advice, gorilla permit booking, transport, accommodation and if you are a Production or Television Company, then Encounter Africa Safaris is the leading fixer for Uganda organizing filming permits, Press Accreditation, location fixers, Kit clearing and all fixer services.
Share on:
© Your African Safari Ltd, All rights reserved.
About YAS
Your African Safari is a safari-planning and safari review site. It was created to help support a healthy African wildlife population. All reviews are vetted before being approved and only ethical tours are published