Safari suitability:

7/10
Find your tour
Four out of the big five, ocean safaris with whales and sea turtles are special attractions. Slightly more remote location.
Total area:
1100 km² (425 mi²)
Anti-malarial:
Not required
---
What YAS members think
* Crowded parks have a lower rating
---
Highlights
A rare, African animal habitat on the oceanside
Whales, dolphins, sea turtles and coral reefs
Wildlife viewing of four of the big five
Best times of year to visit is May through October
About Saadani National Park
Saandani National Park is a 1100 km² (425 mi²) wildlife sanctuary on Tanzania's eastern coast adjacent to the island of Zanzibar. Thanks to its Indian Ocean coastline, Saandani is one of the few African parks to offer both aquatic and terrestrial tours. Along the coast dolphins are common and Green sea turtles can be spotted. During the October and November migration, whales swim through the Zanzibar channel. Even when creatures are not swimming around, exquisite coral reefs flourish in the pristine ocean off the coast of Tanzania. Further inland, the park is diverse grasslands and forest home to buffalo, elephant, leopard and lion.
Many adventure types are available in Saandani, including game drives, canoe tours, walking safaris and birdwatching. Adventurers are likely to spot antelope, monkeys, and giraffes in addition to four of the big five. Saadani is a five hour's drive from the international airport in Dar es Salaam and three hours from Tanga. There are daily buses between the park and Dar es Salaam, Tanga and the village of Mkwaja, respectively.
When is the best time of year to visit Saadani National Park?
October and November are best for whale watching. The park is subject to the region's rainy and dry seasons. During the rainy seasons, the south end of the park is very muddy and largely inaccessible. The best time to visit is during the dry season of May through October.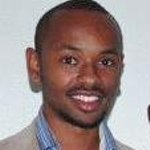 Visited: Apr. 2012
Reviewed: May. 31, 2013
We had an awesome experience at Saadani National Park. This park is unique in many ways, one of them being its the only national park bordering the sea. After a 5 day trip in northern Tanzania we came to Saadani for some peace and tranquility. We arrived by air to Saadani airstrip. Our stay was at the Saadani lodge, a relaxing beautiful lodge in the heart of snp, exquisitely designed the lodge offered each tent a slice of the beautiful private empty beach. A good blend of beach and wilderness. This was the first plus for us. We had the option of just relaxing and unwinding, but we opted for the two safaris on offer, river and bush. We started with the bush safari. we didn't see much game here, our drive only led us to a leopard and some monkeys here and there. The other highlight in the game drive was seeing some footprints of which we were informed belonged to a lion. Well this was going nowhere, not to have our spirits dampened, we went to experience the other safari on offer. The river ride was better. We saw lots of birds chirping, coloring the sky with their many and unique colors. Hippopotamus and crocodiles were also on offer. It was a relaxing ride which reminded us why we chose to come here. To relax and unwind. The nature all around us was infectious as we stayed the next couple of days relaxing on the beaches. Our visit here was crowned by a village tour in Saadani, getting to learn about the history here both positive and negative (the town had links to the slave trade in the early century). It was an eye opener for us, all that glitters.... Beach Bush and River--a perfect combination. A perfect stay, a perfect getaway.
* Crowded parks have a lower rating
---
Safari guru

Kenya
Visited: Apr. 2012
Reviewed: May. 31, 2013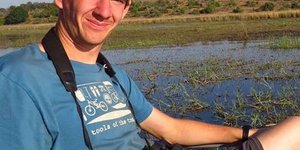 Visited: Jul. 2008
Reviewed: Jan. 05, 2018
Sadaani was a very nice park with a lot of variation. You could visit the sandy beach and enjoy an amazing sunset. The mangroves are spectacular with all the crabs and small life around this mangroves. We didn't do a boat trip, but it seemed a very good way of exploring the area.
* Crowded parks have a lower rating
---
Safari enthusiast

Belgium
Visited: Jul. 2008
Reviewed: Jan. 05, 2018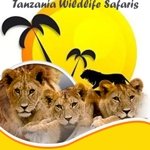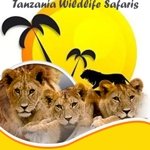 Top contributor
Safari guru

Tanzania
604 kudus
Reviews (13)
Visited: Feb. 2016
Reviewed: Mar. 08, 2017
We spent the weekend in Saadani National Park. You won't get to see your big 5, but this is all compensated by spectacular scenery, location by the sea. Getting there easy and the road to the park (from Dar es Salaam) and the main road through the park are good.
* Crowded parks have a lower rating
---
Safari guru

Tanzania
Visited: Feb. 2016
Reviewed: Mar. 08, 2017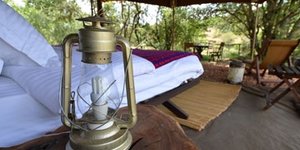 Visited: Jan. 2008
Reviewed: Jan. 17, 2014
When I was in Zanzibar I noticed there were a few places that were a very short plane ride away. One was Saadani. I decided to check out this less-visited park and spent two days there. It's very lush and tropical and I did not see as many animals as I was hoping; mainly Colubus monkeys. It is a nice break for those looking for some sea, sand and a bit of wildlife.
* Crowded parks have a lower rating
---
Visited: Jan. 2008
Reviewed: Jan. 17, 2014
Driving to Saadani National Park
From Dar es Salaam it is about four hours, in normal weather and traffic conditions.
Flying to Saadani National Park
Flights from DAR are 30 minutes in duration. It is also possible to fly from Zanzibar and flights are around 20 minutes in duration.
The following airlines travel to Saadani National Park
---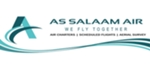 As Salaam Air has grown to be a leading air carrier between the Tanzanian Islands. Our experienced team understands that customer satisfaction is important to the creation of a successful flight operation. Thus, we go above and beyond to satisfy our clients. The airline plies eight routes to promote tourism within and outside the country. We have two fuel-efficient aircraft – Cessna 208B Grand Caravan and Embraer EMB 120 Brasilia, which are good for the environment and the safety of our clients.We would like to help you discover more about our Islands here on our website and at every step of your journey Visit website
Also flies to:

---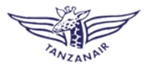 TANZANAIR was formed in 1969 and pioneered aviation throughout Tanzania. Today it continues to live up to its slogan as the"Complete Aviation Company". It was founded by Dinos J Samaras who managed the Company until he passed away in April 2010. It is now headed by his son John Samaras who was his deputy since 1983. With 45 years' experience, TANZANAIR offers tailor-made air travel to suit the needs of its customers. With a modern fleet of twin and single-engine Cessna and Beechcraft turbine aircraft, TANZANAIR's well-established reputation leads the way in air charter services throughout the region. TANZANAIR operates out of its own purpose-built Passenger Terminal located between Terminal I and II at Julius Nyerere International Airport in Dar es Salaam. The passenger lounge is adjacent to the two hangars. It is housed within a secure wall enclosed compound with ample parking facilities. Visit website
Also flies to:

---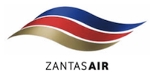 Flown by an international team of pilots, Zantas Air has one of the youngest fleets of Cessna Grand Caravans in Tanzania. These are maintained to the highest safety standards and comply with the ICAO, CESSNA, and TCAA directives. We have an exclusive lounge at Arusha airport. Guests can relax in our comfortable lounge while they wait for their flight. Our operations are designed to suit our client's needs with a customized itinerary based on their schedule. Zantas Air works with its sister company, Mbali Mbali Lodges and Camps, to offer shared charter flights. We fly passengers from Northern Tanzania to Western Tanzania twice a week on Monday and Thursdays. Visit website
Also flies to: