Safari suitability:

8/10
Find your tour
Often considered the gateway to Kenya's northern frontier, the plateau is known to harbor endangered mammals and be off the beaten path.
Total area:
8,000 km² (3,000 mi²)
Anti-malarial:
Not required
---
What YAS members think
* Crowded parks have a lower rating
---
Highlights
Conservation and sustainability efforts
Exclusive, luxurious accommodations
A last stronghold of the black rhino
An isolated wilderness
Mount Kenya and the Rift Valley
About Laikipia Plateau
While the remote Laikipia Plateau, located on the eastern escarpment of Kenya's Rift Valley, is not officially protected by the Kenyan government, its collective of cooperating private ranches and farms has created a functioning game reserve, complete with exclusive lodges. Laikipia Wildlife Forum, founded in 1992 with a mandate to conserve, sustain and manage the area's ecosystem and wildlife, seeks a "healthy and productive natural environment for people and wildlife for the future of Laikipia and Kenya," including ethical trade and commercial relationships with the area's residents.

Pastoralists, farmers, local communities and wild game coexist in the area's grasslands, hills and forests, which extend from Mount Kenya to the Rift Valley. The isolated area is beginning to be known for its luxurious private accommodations and its wild wilds—black rhino, Grevy zebra, wild dog, reticulated giraffe, gazelle, lion, leopard, cheetah and buffalo all make their home in this infrequently visited wilderness.
When is the best time of year to visit Laikipia?
Warm and dry, July to October are the best, most pleasant months for visiting the Laikipia Plateau and viewing game; January to March are dry but hot, and rains characterize April to June and November and December.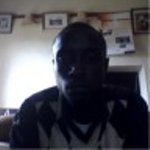 Visited: Sep. 2012
Reviewed: Sep. 17, 2013
During the month of September, 2012, my friends and I drove to Laikipia Plateau by road from Nanyuki. Laikipia plateau is positioned amid the superb snow-capped Mount Kenya and the foot hills of the Aberdares. On our way there, we saw massive ranches that were mostly privately owned as we were told by our tour guide, though, now dedicated to conserving wildlife. We visited a number of large conservancies such as: Lekurruki Group Ranch, Loisaba Wilderness, Borana Ranch, IL N'gwesi Group Ranch, Lewa Wilderness Conservancy, Sosian Ranch, and Sabuk Wilderness. Most of these conservancies differ from one to the other, with some being used for educational purposes as well as research and projects, and the others being run by the Masai and Samburu communities. While moving around riding camels, we noticed some elephants on foot just roaming around. We were surprised to see that the plateau had more species, mostly endangered, than anywhere we had visited within East Africa. Some of the rare species we saw included wild dogs, Jackson's Hartebeest and the Grevy's zebra. Some of the other species we saw were the Somali ostriches, Beisa oryxes, reticulated giraffes, gerenuks, lions, cheetahs and leopards, and numerous impalas and gazelles. There were also waterbucks, greater kudus, buffaloes and even giant forest hogs among other species, together with over 200 birds' species.
* Crowded parks have a lower rating
---
Visited: Sep. 2012
Reviewed: Sep. 17, 2013
Driving to Laikipia from Nairobi
It is just under a six-hour drive to the park gate from Nairobi's international airport.
Domestic flights to Loisaba (Laikipia) from Nairobi
Domestic airlines such as Safarilink offer daily flights from Nairobi. The flight is 55 minutes in duration.
This excerpt is taken from their site
"In Laikipia in the foothills of Mt Kenya, Loisaba has a combination of grassy plains, valleys, cliffs, escarpments and two major rivers, and is home to over 50 species of animals and 260 species of birds. It also offers luxurious accommodation and possibly the most diverse and exciting range of activities in Kenya."