Safari suitability:

9/10
Find your tour
Big five—rhinos are scarce but present
Total area:
14,651 km² (5657 mi²)
Anti-malarial:
Recommended
---
What YAS members think
Most-visited month:
October
* Crowded parks have a lower rating
---
Highlights
One of the largest concentrations of elephants in Africa
Close proximity to Victoria Falls
June through November are the best months to visit, weather-wise
Lesser known destination with more affordable safari options
About Hwange National Park
Hwange National Park is located in the northwestern corner of Zimbabwe, on the border of Botswana. It was originally established as a game reserve in 1928 and was named after a local Nhanzwa chief, Hwange Rosumbani. The date it became a national park, however, appears to vary from one source to another, with some sources stating 1930, some stating 1949 and some stating 1961.The park is 14,651 km² (5657 mi²) in size, making it the 10th largest national park in Africa and the largest national park in Zimbabwe.
Wildlife of Hwange
Because of the park's close proximity to the Kalahari Desert, the general landscape of Hwange is of desert scrub and grasslands. The foliage is not dense, particularly compared to other safari destinations, and the majority of forest is that of mopane. Hwange is an excellent destination for wildlife viewing and boasts over 400 species of birds. It is also home to many large mammals and has one of the largest concentrations of elephants in Africa, with an estimated number currently around 30,000 to 40,000. It is estimated that four of the five 'big five' animals can readily be seen here: buffalo, elephant, leopard and lion. The rhino population has essentially been wiped out, although a few black rhino may remain. There are also efforts to reintroduce white rhinos back into Hwange. For those putting a black or white rhino sighting as a top priority, Hwange should not be their first choice. For those seeking a more intimate wildlife safari, absent of tourist crowds, Hwange National Park is a great first choice.
The safari lodging in Hwange tends to be concentrated around the waterholes and is generally of very high standard, with the majority being tented camps. It is an excellent safari destination due to its high concentration of wildlife and its well-established tourist infrastructure. It is also located two hours from Victoria Falls, making it an attractive choice for those wishing to combine a safari with a trip to the Falls. Hwange is recommended for all levels of traveler.
When is the best time of year to visit Hwange?
Hwange has two distinct seasons: a wet and a dry season. The wet or rainy season runs from approximately December to March. It is as this time that the local flora becomes green and lush, and bird viewing is at its peak. The animal viewing is less optimal as the animals tend to disperse a bit due to the increased availability of water sources. The rainy season also coincides with Zimbabwe's summer, and days are hot and nights are warm.
Like the Serengeti, there are little to no off-road driving options in Hwange, which helps keep the animals less accustomed to seeing safari vehicles. The dry season runs from around July/August to October, with September and October being the driest months. The dry season is considered the best safari time at Hwange National Park as large concentrations of game, in particular elephant herds, must drink from the man-made and pumped waterholes. The dry season also coincides with Zimbabwe's winter months, and while days are still warm and sunny, nights can get very cold and down to freezing temperatures.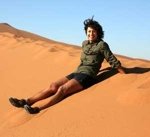 Visited: May. 2014
Reviewed: Feb. 10, 2015
Hwange is particularly renowned for its great elephant herds. Extended family groups of close to a hundred elephant can be found. An excellent chance to observe interaction between the generations and peers. This is the place to see Elephant, and hundreds of them!! Enormous herds flow to the different water holes created in the area.
* Crowded parks have a lower rating
---
Safari guru

United States
Visited: May. 2014
Reviewed: Feb. 10, 2015
Driving to Hwange National Park
The nearest international airport is Livingstone. The drive to Hwange is around 3.5 hours in normal conditions. People who land at this airport normally combine their safari with a trip to Victoria Falls. Note that the airport is in Zambia and a border crossing will be required. You will want to check your country's travel requirements for both countries to ensure you've the proper visas.
It is also possible to drive from Harare International Airport in Zimbabwe. The drive is around seven hours in duration, in normal conditions.
If you are considering driving from Lusaka, Zambia, the drive is around nine hours, not including border crossings.
Domestic flights to Hwange
Air Zimbabwe offers daily flights from Harare to Hwange. The flights are one hour in duration and are normally direct.
Fastjet also offers direct flights from Harare to Hwange a few times per week.
The following airlines travel to Hwange National Park
---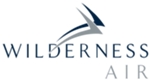 Wilderness Air is proud to be the air partner of Wilderness Safaris, a responsible ecotourism and conservation company with private access to the finest wilderness and wildlife areas of southern Africa. Wilderness Air began operating in 1991, with one aircraft based in Botswana servicing two camps in the Okavango Delta. Today, Wilderness Air is also based in Namibia, Zambia and Zimbabwe, operating over 35 aircraft and employing over 50 pilots. Throughout its time, it has maintained its excellent reputation for safety and guest service. We operate a varied fleet of light aircraft, chosen for their ability to transport visitors comfortably to remote wilderness destinations with dirt airstrips. Each aircraft type has been selected based on its ability to transport different numbers of passengers, over different ranges. Our fleet operates on a daily circuit within the regions. Wilderness Air is privileged to fly into some of the most pristine wilderness areas in the world. We believe that flying is an integral part of each guest's travel experience and that our pilots' passion and professionalism can make a genuine contribution to journeys that change lives. Visit website
Also flies to: