Gombe Stream National Park
Safari suitability:

7/10
Find your tour
The park has a large primate population such as chimpanzees, beachcomber olive baboons, vervet monkeys and red-tailed monkeys
Total area:
52 km² (20 square miles)
Anti-malarial:
Not required
---
What YAS members think
Most-visited month:
November
* Crowded parks have a lower rating
---
Highlights
The place where Jane Goodall did her research
Swimming and snorkeling
Nature walks
Bird watching
Hiking
About Gombe Stream National Park
Located in the western region of Kigoma, Gombe Stream National Park is the smallest national park in Tanzania. The park covers an area of 52 km² (20 miles²). Gombe Stream National Park is a popular destination for tourists because of its high-level biodiversity.
Established in 1968, Gombe Stream National Park is home to a number of primates such as chimpanzees, beachcomber olive baboons, vervet monkeys and the red-tailed monkeys. The park is also home to 11 species of snakes, leopards, hippopotamus, bush pigs and over 200-odd bird species.
Gombe Stream National Park offers various activities to the visitors of the park such as trekking into the magnificent, dense tropical forest to get a glimpse of the chimpanzees, and also swimming and squirreling in Lake Tanganyika that has about 100 kinds of the colorful cichlid fish.
Gombe Stream National Park is famous as the place where Jane Goodall—the world's foremost chimpanzee expert did her research work on the groups of chimpanzee. The park can be accessed easily by various means including flights, speedboats or the boda boda Taxis referred to as Kigoma Kigoma. With the chimpanzees and the waterfalls, Gombe National Park gives an amazing experience when visiting the western circuit.
When is the best time to visit Gombe Stream National Park?
During the dry season (June to October) is the best time to visit Gombe Stream National park because the chimpanzees don't roam far. Because of this, visitors get an opportunity to take great photos. The wet season starts from February to June and then again occurs during November to mid-December.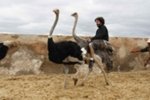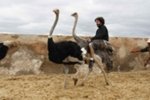 Safari enthusiast
Top contributor
Safari guru
African traveller

United States
217 kudus
Photos (0)
Reviews (18)
Visited: Nov. 2010
Reviewed: Aug. 06, 2013
If you have made it to Gombe Stream NP, you are probably here to see the chimps. If not, you've made a huge mistake. This is the site of Jane Goodall's famous research, even having been visited by Diane Fossey at one point. Each experience is different, but time spent with chimpanzees will likely be more prolonged and mind-boggling than if you spent the $550 in Rwanda/Uganda to maybe see the gorillas. They can be raucous and frightening, or timid and too human for comfort. Enjoy this strange and unexpectedly-spiritual experience. For a good time, try catching the locals boat from outside Kigoma here. It is quite an experience, likely spent sitting on hundreds of gallons of gasoline surrounded by smokers. DO NOT, under any circumstances, take the Central Line train back to Dar. I'm warning you. If you decide it's your only option, get ready for hell, but here's a tip - ask if you can chill in the restaurant car for the 3 day ride. Drink their beer and buy food to smooth things over. It should work out. This is a side of Africa most aren't going to be ready for.
* Crowded parks have a lower rating
---
Safari guru

United States
Visited: Nov. 2010
Reviewed: Aug. 06, 2013
Flying from Dar es Salaam to Kigoma
Due to its location on the other side of the country from all major hubs, domestic flights are the primary means of accessing this park. Dar es Salaam has direct flights that are just shy of two hours in duration. If you are coming from Arusha, you'll want to go via DAR.
The following airlines travel to Gombe Stream National Park
---

Scheduled domestic services in Tanzania. Air Tanzania Corporation (ATC) the Tanzanian flag-carrier, was established on 11 March, 1977, to operate the services suspended following the dissolution of East African Airways (EAA), which was owned jointly by Tanzania, Kenya and Uganda. Visit website
Also flies to:


---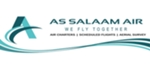 As Salaam Air has grown to be a leading air carrier between the Tanzanian Islands. Our experienced team understands that customer satisfaction is important to the creation of a successful flight operation. Thus, we go above and beyond to satisfy our clients. The airline plies eight routes to promote tourism within and outside the country. We have two fuel-efficient aircraft – Cessna 208B Grand Caravan and Embraer EMB 120 Brasilia, which are good for the environment and the safety of our clients.We would like to help you discover more about our Islands here on our website and at every step of your journey Visit website
Also flies to:

---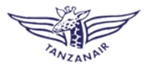 TANZANAIR was formed in 1969 and pioneered aviation throughout Tanzania. Today it continues to live up to its slogan as the"Complete Aviation Company". It was founded by Dinos J Samaras who managed the Company until he passed away in April 2010. It is now headed by his son John Samaras who was his deputy since 1983. With 45 years' experience, TANZANAIR offers tailor-made air travel to suit the needs of its customers. With a modern fleet of twin and single-engine Cessna and Beechcraft turbine aircraft, TANZANAIR's well-established reputation leads the way in air charter services throughout the region. TANZANAIR operates out of its own purpose-built Passenger Terminal located between Terminal I and II at Julius Nyerere International Airport in Dar es Salaam. The passenger lounge is adjacent to the two hangars. It is housed within a secure wall enclosed compound with ample parking facilities. Visit website
Also flies to: