Top Cream Tours and Safaris
About Top Cream Tours and Safaris
Top Cream Tours and Safaris is one of East Africa's leading tour operators, with a team of dedicated professionals who love this part of Africa and want to ensure that each person who travels through our company, experience the beauty of the place as our personal guest and not a tourist. We pride ourselves in our personalised service. Our company philosophy is to be a top notch of quality of service and personal attention to each and every client. We are dealings with tours in Kenya, Tanzania, Uganda, Ethiopia, Rwanda and South Africa. For details kindly do contact us through info@topcreamsafaris.com
About our safari vehicles
Top Cream Tours and Safaris have a fleet of vehicles of different categories to meet customer/clients needs, ranging from 7 seater customed made safari minivans, 4x4 customed made safari land cruisers and 22 seater coaster buses.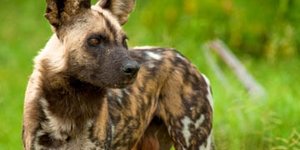 Did not go on this tour
Reviewed: May. 24, 2020
We decided on going to Kenya after I was dragging my feet for several years. I started reaching out to multiple tour operators in both Kenya and Tanzania. We settled on Kenya because of the direct flight from JFK so I narrowed the search down to tour operators in Kenya, and as you know by this point probably there are quite a few of them. What narrowed down my decision to choosing Top Cream tours initially was the price they provided for the same service others were offering however this wasn't the deciding factor. We had the choice narrowed to a few but when you are sitting thousands of miles away and contemplating whether to trust a tour operator with no presence in major travel review sites, it was this tour operators instant and courteous communication that made me pick them and we are so glad we did!

After arrival in Kenya:
Erastus made sure to visit us in the hotel to go over the tour details and provide us a receipt for the payments we did online and in person. He brought the drive with himself so we get acquainted. John(our driver) is a fantastic tour guide, we are quite people and enjoy our times away from the hustle of NYC and John gave us the quite ride we needed, with his driving we felt safe and had no problem communicating any changes or requests.

Throughout the trip the tour operator made sure to reach out to us to make sure we are all good and don't have any issues, we even decided mid-tour to extend the trip 1 day beyond what we initially planned for and they were so accommodating. We left all the decisions at their mercy and were not disappointed at all.

On our way to airport Erastus made sure to meet us and make sure we have had a good time. They even walked us to the gates. After we returned home, they reached out and made sure we are safe and that we were happy with their services.

One of the concerns I had was deciding between the Jeep and the Van, We chose to go with the latter and I can tel you the quality of the Van they provided was very good and we felt very confident that it won't leave us stranded. I doubt it would be any different for the Jeep so book with confidence.

Disclosure: I have not been paid or compensated in for this review in any way.
---

United States
Countries visited:

Visited: Nov. 2018
Reviewed: Jul. 17, 2019
Show more
---
Overall rating
Cleanliness of vehicle
Meet and greet team
Quality of itinerary
Responsiveness of staff