Kilimanjaro Tanzanite Safaris (KITASA)
Main focus:
Budget safaris
---
---
About Kilimanjaro Tanzanite Safaris (KITASA)
Kilimanjaro Tanzanite Safaris DMC Tanzania Licensed Tour Operator and have best TripAdvisor reviews. This DMC has price reduced offers on camping safaris, Kilimanjaro trekking adventures, and wildlife safari tours. Also, have Kilimanjaro climbing trips Machame route price reduced offers. . Arusha is the safari city whereby most wildlife safaris begin there. Mount Meru climbing and Kilimanjaro trekking expeditions are also organized. Budget travel deals are available based on certain tourism conditions such as group travel, low season, and special discount travel packages. A budget camping safari is the cheapest travel packages on Tanzania safari.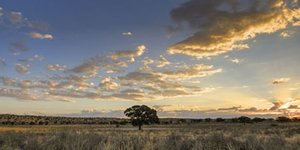 Visited: Jan. 2016
Reviewed: Oct. 21, 2018
In 2016, January I visited Tanzania for wildlife safari trip and Kilimanjaro climbing adventure.

Kilimanjaro Tanzanite Safaris Co.Ltd (KITASA) is friendly safari booking market place platform for planning African safari holidays. We got complete tourism reviews and travel tips for booking Tanzania safaris. We liked the safari itineraries which had different budget options according to lodges and safari camps indicated. Travel deal options provided were budget camping safaris, luxury tented camps and lodge safari options.

KITASA used 4 x 4 wheeled safari car Landcruiser and safari guide was professional. Safari guide assisted us in checking in to safari lodges and guided us to spot most African wildlife animal species.

We recommended KITASA safari market place for all your safari booking and many choices which can suit every pocket budget.
---
{{ review.user.profile.user_type_display }}

Tanzania
Countries visited:

Visited: Jan. 2016
Reviewed: Apr. 26, 2016