Kilimanjaro Tanzanite Safaris (KITASA)
About Kilimanjaro Tanzanite Safaris (KITASA)
Kilimanjaro Tanzanite Safaris DMC Tanzania Licensed Tour Operator and have best TripAdvisor reviews. This DMC has price-reduced offers on camping safaris, Kilimanjaro trekking adventures, and wildlife safari tours. Also, have Kilimanjaro climbing trips and Machame route price-reduced offers. . Arusha is the safari city whereby most wildlife safaris begin there.  Budget travel deals are available based on certain tourism conditions such as group travel, low season, and special discount travel packages. A budget camping safari is the cheapest travel package on a Tanzania safari. Our Tanzania travel specialists provide Tanzania safari packages price and help you to compare safari price offers. Also, we have all-inclusive Kilimanjaro climbing prices, and hence you can book a Kilimanjaro trip without hidden Kilimanjaro trek costs. You have reason to trust us because we have reviews from the USA, German, Canada, etc
About our safari vehicles
Tanzania wildlife safari experience is through 4 x 4 game drive safaris on safari jeep, another way is by walking safaris nature treks. We have a small fleet of well maintained four wheel drive vehicles staffed by experienced driver/guides who have intimate knowledge of the National Parks of Tanzania. Our fleet of Land Cruisers is the best choice for us to provide reliable transport into the remote areas in which we operate. They are all equipped with a roof hatch for optimum game viewing.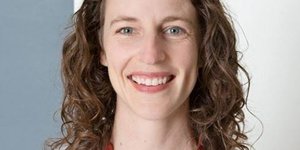 Did not go on this tour
Reviewed: Nov. 19, 2020
I booked a Kilimanjaro trip with KITASA for university students two years in a row and will do it again. They provided us with a safe, personable, incredible experience. Andrew Marandu organized everything on the ground and our guides and porters were excellent. Joshua Mwakalinga was our lead guide. He is well-respected, very experienced, kind and considerate. It was an honor to be lead by him along with all of the guides and crew members. We did the Machame route 7 days.
---

United States
Countries visited:

Visited: May. 2019
Reviewed: Jun. 27, 2019