Kilimanjaro Tanzanite Safaris (KITASA)
Main focus:
Budget safaris
---
---
About Kilimanjaro Tanzanite Safaris (KITASA)
Kilimanjaro Tanzanite Safaris DMC Tanzania Licensed Tour Operator and have best TripAdvisor reviews. This DMC has price reduced offers on camping safaris, Kilimanjaro trekking adventures, and wildlife safari tours. Also, have Kilimanjaro climbing trips Machame route price reduced offers. . Arusha is the safari city whereby most wildlife safaris begin there. Mount Meru climbing and Kilimanjaro trekking expeditions are also organized. Budget travel deals are available based on certain tourism conditions such as group travel, low season, and special discount travel packages. A budget camping safari is the cheapest travel packages on Tanzania safari.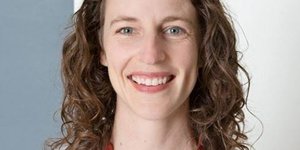 Visited: May. 2019
Reviewed: Nov. 19, 2020
I booked a Kilimanjaro trip with KITASA for university students two years in a row and will do it again. They provided us with a safe, personable, incredible experience. Andrew Marandu organized everything on the ground and our guides and porters were excellent. Joshua Mwakalinga was our lead guide. He is well-respected, very experienced, kind and considerate. It was an honor to be lead by him along with all of the guides and crew members. We did the Machame route 7 days.
---
{{ review.user.profile.user_type_display }}

United States
Countries visited:

Visited: May. 2019
Reviewed: Jun. 27, 2019