Kilimanjaro Tanzanite Safaris (KITASA)
Main focus:
Budget safaris
---
---
About Kilimanjaro Tanzanite Safaris (KITASA)
Kilimanjaro Tanzanite Safaris DMC Tanzania Licensed Tour Operator and have best TripAdvisor reviews. This DMC has price reduced offers on camping safaris, Kilimanjaro trekking adventures, and wildlife safari tours. Also, have Kilimanjaro climbing trips Machame route price reduced offers. . Arusha is the safari city whereby most wildlife safaris begin there. Mount Meru climbing and Kilimanjaro trekking expeditions are also organized. Budget travel deals are available based on certain tourism conditions such as group travel, low season, and special discount travel packages. A budget camping safari is the cheapest travel packages on Tanzania safari.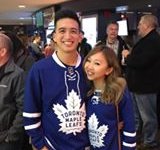 Visited: Jun. 2017
Reviewed: Jan. 25, 2020
My friend and I completed a 6 day Machame route Kilimanjaro hike as well as a 6 day safari (Tarangire, Serengeti, Ngorogoro Crater and Lake Manyara parks. It was a good experience.

With regards to the hike, we had two friendly guides who spoke reasonable English. They were very experienced and helped us in our efforts to summit. We were able to complete the hike safely. The food was great and the porters were friendly. We had no qualms with regards to our service. The hike was challenging, and sometimes felt dangerous - but it is a mountain after all. Our guides did the best they could to help us stay comfortable, brief us after each day, and ask if we had any questions. Our tents were comfortable and the sleeping mats provided were good. We had more than enough water and food for each day. We had Dennis and Cavin as our guides.

As for the safari, the Land Cruiser we were in was an older vehicle (>500,000 km). It wasn't the most comfortable ride, but it did the job well. We got to each of our destinations without any problems. Elia, our guide-driver, was an excellent naturalist, tracker, and driver. He was incredibly funny and enjoyable to be around. He knew a lot about nature and had a great appreciation for pork. Our car was probably one of the mid-tier vehicles out there, as there were land rovers and larger wifi-enabled cars, but we had no problems with our safari. 6 days, however, felt long - we could have skipped Lake Manyara (many birds but little else).

Overall, we got a great deal as the price we paid was more than reasonable for the service we got. We achieved all of our goals set out and had a great time. I would not hesitate to recommend this group for a group looking for a no frills hike or safari.
---
{{ review.user.profile.user_type_display }}

Canada
Countries visited:

Visited: Jun. 2017
Reviewed: Jun. 28, 2017