Kilimanjaro Tanzanite Safaris (KITASA)
Main focus:
Budget safaris
---
---
About Kilimanjaro Tanzanite Safaris (KITASA)
Kilimanjaro Tanzanite Safaris DMC Tanzania Licensed Tour Operator and have best TripAdvisor reviews. This DMC has price reduced offers on camping safaris, Kilimanjaro trekking adventures, and wildlife safari tours. Also, have Kilimanjaro climbing trips Machame route price reduced offers. . Arusha is the safari city whereby most wildlife safaris begin there. Mount Meru climbing and Kilimanjaro trekking expeditions are also organized. Budget travel deals are available based on certain tourism conditions such as group travel, low season, and special discount travel packages. A budget camping safari is the cheapest travel packages on Tanzania safari.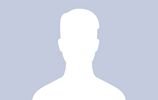 Visited: Jul. 2015
Reviewed: Sep. 12, 2018
Our online booking turned to be successful and we traveled to Tanzania for 4 x 4 game drive safaris and Mount Kilimanjaro climbing trips. Travel logistic expert from Kilimanjaro Tanzanite Safaris Co.Ltd was helpful during the process of booking and planning Tanzania tours.

Kilimanjaro climbing guides took us through Machame route and we took 6 days from when we began trekking to summit and descend back. All Mountain equipment was proper and porters had good trekking gears.

Wildlife safari tour was carried on through 4 x 4 safari car and safari guide was expert.

Generally service was great and price costs are moderate for our budget. We got quality services value to our money.
---
{{ review.user.profile.user_type_display }}

Tanzania
Countries visited:

Visited: Jul. 2015
Reviewed: Oct. 29, 2015