Headquarters:
United States
English, French
---
Offers tours in

Tanzania
---
Contact info
About HM Safaris
HM Safaris focuses exclusively on Tanzania and is managed and operated by experienced Tanzania safari guides with over 15 years' experience. Tanzania provides the perfect location for safaris. It is endowed with many natural resources that form a mainstay of tourist attractions. It is the largest country in East Africa and over 35% of its land is allocated to national parks and game and forest reserves. Serengeti National Park is located in Tanzania and is renowned for the annual migration where a staggering 1.8 million+ wildebeest make their journey north into the Masai Mara in Kenya and then back into Tanzania in their continuous search for lush green grass. If you are unsure as to where you would like to visit here are some of the safari destinations that we cover.
About our safari vehicles
Our safari vehicles hold up to five or seven people, depending on the model. All seats are window seats, there are no middle seats. All vehicles come with a cooler stocked with bottled water. Many vehicles have a power point for charging camera or laptop batteries. All of our vehicles have reference books on Tanzanian birds, animals and plants. One pair of binoculars per person will be found in the vehicles for your use on safari. Seat warmers with massaging head rests (not really! Just making sure you were paying attention. This is an African Safari after all.)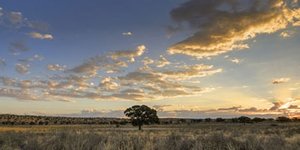 Visited: Mar. 2011
Reviewed: Mar. 05, 2019
"The Serengeti, Lake Eyasi, Ngorongoro Crater will all look the same regardless of the guide you are traveling with…but the experience of those events will be vastly different depending on who is showing you through those worlds. I was fortunate to travel with HMS and to have a guide who took the time to let me stop and take photos--as many as I want--and not rush me on to the next big thing. I often think about my time in the Serengeti and wish I could go back and slow time down again.
Until the next time!
---

United States
Countries visited:

Visited: Mar. 2011
Reviewed: Nov. 08, 2013
---
Overall rating
Cleanliness of vehicle
Meet and greet team
Quality of itinerary
Responsiveness of staff