Safari suitability:

9/10
Find your tour
From red elephants and crocodile-infested pools to hippos bathing in crystal-clear springs, this enormous park proffers much
Total area:
22,000 km² (8,306 miles²).
Anti-malarial:
Not required
---
What YAS members think
Most-visited month:
January
* Crowded parks have a lower rating
---
Highlights
Grasslands and mountains
Rock climbing
Big five in Tsavo East
June through October are the best times of year to visit
About Tsavo National Park
Established in 1948 and divided into Tsavo East National Park and Park Tsavo West National Park by road and railway is southeast Kenya's Tsavo National Park. The park is the namesake of the Tsavo River, which flows from east to west within the park and beyond, and its two sections jointly comprise one of the world's largest, most scenic national parks in Kenya, at 22,000 km² (8,306 miles²).
Tsavo East
Located east of Nairobi, Tsavo East is known for the biodiversity represented by its grasslands, savannah, waterfalls, rivers and inselberg. The Yatta Plateau—the world's longest lava flow—forms the western boundary of the park; the visible strata of Mudanda Rock catch and cull water and wildlife; the Galana River conjures the white water rapids and crocodile-infested pools of the Lugard Falls; and Aruba Dam entices animal and bird. Elephant, dusted red by the park's rich, rust-colored soil, are only one of the big five mammals that occupy Tsavo East—masai lion, black rhino, cape buffalo and leopard also homestead Tsavo East, as do hippopotamus and more than 500 species of bird. Although this park features all of the big five, it is often difficult to spot many of them, which is what prevents this park from receiving a perfect 10/10.
Tsavo West
Tavo West, located 240 km (149 miles) from Nairobi, is wetter, more topographically diverse, and more often visited than its eastern counterpart, from the scenery of lake and spring to the park's ascendable cliffs. The clear Mzima Springs, fed by clear water filtered through the Chyulu Hills' volcanic rock, are rife with elephant, hippo, crocodile and endemic fishes that can be viewed under water. On the ground, the "big five" mingle with the inhabitants of the Tsavo West's black rhino reserve; in the air fly the 300 m (984 foot) face of Kichwa Tembo and varied species of bird.

Game viewing, camping, trekking, mammal- and bird-watching are available on both sides of the park, though large parts of the park are closed to the public; for the experienced and daring, Tsavo West is known for its rock climbing.
When to is the best time of year to visit Tsavo East and Tsavo West?
Tsavo National Park is accessible year-round. The heavy rains occur between March and May; visibility and accessibility may be impaired during this time.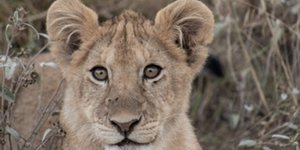 Visited: Jul. 2019
Reviewed: Oct. 22, 2019
This is the largest national reserve in Kenya with a size of 22,000 square kilometers hence being split into two (East and West) Tsavo. It's not densely populated in terms of wildlife compared to other parks but it has variety of wildlife including vast species of birds which is a plus to birdwatchers. Tsavo has the longest lava flow and you'll get to see the shetani lava which s really awesome. While there, we spotted a leopard along the lava flow. Animals in Tsavo, especially the elephants, have red dust on them because of the red soil. Tsavo is a really awesome park where you can full day game drives and treks and you won't get bored for it has a lot to offer. Also you can get to visit Mzima springs- a really beautiful destination. The lodges in Tsavo are very good.
* Crowded parks have a lower rating
---
Safari tour operator

Kenya
Visited: Jul. 2019
Reviewed: Oct. 22, 2019
Show more
Driving to Tsavo National Park
The drive from Nairobi's international airport to Tsavo is around five hours, even more depending on which area and which side of the park you plan on visiting.
If you are landing at JRO in Tanzania, the drive is around 3.5 hours in normal conditions and not including border crossings.
Domestic flights to Tsavo East and Tsavo West
Safarilink offers direct flights from Nairobi Wilson to Tsavo West. The flights are just under an hour in duration.
The following airlines travel to Tsavo National Park
---

Mombasa Air Safari is a Kenya coast scheduled airline. MOMBASA AIR SAFARI has been based at Mombasa's Moi International Airport since 1974. Our offices at Mombasa and Diani Beach Ukunda Airport are open during normal business hours. Our agent in Malindi Southern Sky Safaris have offices in the centre of Malindi. Our fleet consists of five aircraft with a seat capacity exceeding 100 seats. We have our own maintenance capability based at Moi International Airport Mombasa. Visit website
Also flies to:

---

Premier safari airline and charter. Safarilink is Kenya's premier safari airline with a network of connecting domestic scheduled services to all the best safari destinations within Kenya and across the border into northern Tanzania. From it's base at Wilson Airport, Nairobi SafariLink provides daily scheduled flights to Masai Mara, Amboseli, Tsavo West, Naivasha, Nanyuki, Lewa Downs, Samburu, Lamu, Kilimanjaro, Loisaba, Migori and Diani Beach. Additionally it can also provide private charter flights if a client's particular requirement as regards destination or timing cannot be met by the scheduled services. Visit website
Also flies to: