Safari suitability:

8/10
Find your tour
While it does have four of the big five, the park's small size and abundance of tsetse flies bring it down a few points.
Total area:
2850 km² (1100 mi² )
Anti-malarial:
Not required
---
What YAS members think
Most-visited month:
January
* Crowded parks have a lower rating
---
Highlights
Excellent destination for viewing elephants
Great photo opportunities here for those looking for scenic landscapes
Gorgeous baobab trees
The months of July through February are recommended as the best ones to visit
Its close proximity to Lake Manyara National Park mean visitors can easily see two parks in only a few days
About Tarangire National Park
Located about 120 km (75 miles) west of the town of Arusha, Tarangire National Park is a great safari destination for those with limited time. Its proximity to Lake Manyara National Park also means visitors can visit two national parks in Tanzania in short period of time.

Tarangire is the sixth-largest national park in Tanzania, and can easily be covered in two days. It is eponymously named by the river that runs through it, providing valuable water to resident animals during the dry season. While the park does not offer all of the big five, it is especially famous for its large number of elephants. It is estimated that nearly 4000 elephants can be found here, so any safari will surely involve ample sightings of these large mammals. In addition to elephants and lions, several other large animals can be seen here such as giraffe, leopard, buffalo, hyenas, wildebeest and zebra. In fact, four of the big five are found in Tarangire, with only the rhino being absent.

The magnificent scenery is also a huge draw to Tarangire. In addition to the stoic, thorny acacias, one can find the mighty baobab tree here. The tree bears nutritious fruits that are high in Vitamin C and in calcium, and which are very popular with the animals. Another striking feature of the Tarangire landscape is the termite mound, which is found in abundance here. Some reach great heights and they can be mistaken for small trees from far away. It is also not uncommon to see a cheetah perched atop an abandoned termite mound, as they make for an excellent vantage point for spotting prey.
When to visit Tarangire National Park
Tarangire National Park is recommended year-round, with possibly only the heavy rainy season putting a 'damper' on things as the foliage is very dense and the watering holes are aplenty. The heavy rain season runs from the end of March through mid-May. Conversely, the peak of the dry season, around September and October, is when game viewing is at its best, as the animals are forced to gather at the remaining water sources. Another benefit to visiting Tarangire during the drier months is you will encounter fewer Tsetse flies. Anyone who has been bitten by one of these annoying, relentless insects will know that they can be very trying on the patience, particularly when one is trying to photograph an animal. The most annoying thing about the Tsetse fly, after its sharp bite, is the fact that it is a diurnal animal—it is active during the daylight hours. Tsetse flies tend to be drawn towards darker colors, such as dark blues and violets, so wearing lighter-colored clothing will help. There will also be fewer mosquitos when visiting during the dry season.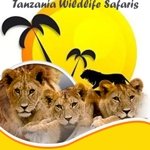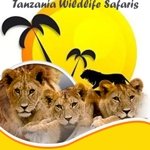 Top contributor
Safari guru

Tanzania
604 kudus
Reviews (13)
Visited: Nov. 2016
Reviewed: Mar. 11, 2017
Tarangire is not a huge National Park but large enough to offer 3 of the big 5 routinely (elephant, lion and buffalo). The elephants really are the star of the show. There are many diverse ecosystems within the park offering plains, woodland, swamp etc - so you are sure to see animals congregate in these areas to have access to water and food as needed. You are able to get very close access to viewing the animals and with a very low number of vehicles within the park - this is perhaps one of the park's greatest advantages.
* Crowded parks have a lower rating
---
Safari guru

Tanzania
Visited: Nov. 2016
Reviewed: Mar. 11, 2017
Driving to Tarangire from Arusha
Driving to Tarangire from Arusha takes under three hours and is on, generally, good roads.
Domestic and charter flights to Tarangire
The majority of scheduled, domestic flights service nearby Lake Manyara. There is a local airstrip at Tarangire, and chartered flights will accommodate those who wish to save time 2.5 hours and fly there.
The following airlines travel to Tarangire National Park