Safari suitability:

7/10
Find your tour
Perfect for city dwellers and short-stayers wishing to meet rhinos on their doorstep.
Total area:
117 km² (45mi²)
Anti-malarial:
Not required
---
What YAS members think
Most-visited month:
January
* Crowded parks have a lower rating
---
Highlights
World's only wildlife park located so close to a city; easily reached from Nairobi
Home to four of the big five, including black rhinos and lions
Major rhino and elephant sanctuary close to the main entrance
Spectacular wildebeest and zebra migrations
Over 400 species of endemic and migratory birds
About Nairobi National Park
Nairobi National Park, sometimes called Kifaru Ark or 'Rhinoceros Sanctuary', was Kenya's first national park, established in 1946. Only 7 kilometers (4 miles) south of the centre of Nairobi, it is the world's only protected area that lies so close to a capital city. This makes the park very accessible and provides an ideal opportunity to witness some unique wildlife even for those with limited time.
Despite covering a relatively small area of 117 square kilometers (45 square miles) and its proximity to civilization, Nairobi National Park boasts a great variety of flora and fauna. Open grass plains are home to four of the big five - black rhinos, lions, leopards and buffalos – which can be seen on a regular basis.
The park is not big enough for elephants, but elephant orphans can be seen in the park's sanctuary ran by the David Sheldrick Trust. Orphaned and sick animals are brought here from all over Kenya with the aim to release them back into the wild when ready. The sanctuary is known to be very successful and provides the visitors with a rare opportunity to see the endangered giants roaming in their natural habitat. They also answer calls from other Parks if elephants or rhinos there need their specialized medical assistance.
Nairobi Park is fenced in its northern, eastern and western boundaries to separate the wildlife from the city. In the south, there is a natural border created by the Mbagathi River, which features a riverine forest. The south border is opened to the Kitenegela Conservation Area and the Athi-Kapiti plains. An important migration corridor is located in this part of the park. It allows the animals to reach the plains in the wet season and then return to the park in the dry season where they are provided with additional water sources in the form of man-made dams built along the river. Many large herbivores can be spotted around this area and spectacular wildebeest and zebra migrations can be observed in July and August.
The park's permanent river and dams support a large number of bird species and other aquatic biome. Hippopotami reside in the pools and the river area is a paradise for bird watchers who can expect to see many of the over 400 species found here, 20 of them seasonal migrants from Europe.
Nairobi National Park has been praised for its conservational efforts. In 1989, Kenyan president burnt twelve tons of ivory on a site within the park. The scene is now marked as the Ivory Burning Site Monument and reminds the visitors of the tragedy of elephant poaching.
Nairobi National Park activities
The park has a selection of walking trails and you can take the Nairobi Safari Walk. Video shows and guided tours are available from the Wildlife Conservation Education Center. The park is a popular picnic and special events destination for the local city population.
When is the best time to visit Nairobi National Park?
The park can be visited throughout the year. January to March is hot and dry, April to June is hot and wet and July to October is known to be very warm and wet. During the dry season, migrating herbivores gather in the park to access the scarce water.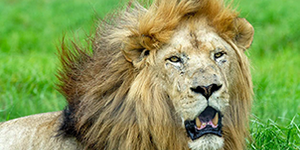 Visited: Jan. 2021
Reviewed: Sep. 22, 2021
Submitted in:

Nairobi national park was the first national park in Kenya and is approximately seven kilometers south of Kenya's capital Nairobi.  There is only a fence separating the park's wildlife from the metropolis and you can actually see the city's skyscrapers from the park. The uniqueness of this park can be felt given that it is the only protected area in the entire world with numerous animals and birds and close to a capital city. This in itself makes Nairobi national park tours one of the most after sort tours in Kenya for short stays in the city. This is a principle attraction for visitors to Nairobi and despite its proximity to civilization and relative small size for an African park, it boasts of a large and varied wildlife population.  It is a unique and un spoilt wildlife haven within sight of the city's skyline. Zebra, cheetah, lion, giraffe and antelopes among other animals can be seen roaming in the open plains with a section of highland forest and stretches of broken bush country. Family holidays Many people would want to for cheap all inclusive vacations and this is not an exactly bad thing since there are many special vacations that won't break your bank. You can go for a trip to see different animals in the park and this is one of the greatest destinations for family holidays. You can be sure to enjoy seeing the different attractions this park has to offer. There is a wide range of habitats from open grass plains to Rocky River gorges and dry forest. This attracts a wide range of wildlife with more than four hundred species of bird being recorded in the park. The park also hosts more than a hundred types of mammals and it could take you at least four hours to get around and see most of the park It only takes about twenty minutes to get to Nairobi national park and so when planning for your Nairobi national park tours, you can rest assured you will save yourself long drives while trying to get to the park. You will also get to see at least four of the five big five animals.
* Crowded parks have a lower rating
---
None

Kenya
Visited: Jan. 2021
Reviewed: Sep. 22, 2021
Show more
Getting to Nairobi National Park from Nairobi
Nairobi National Park is one of the most accessible parks to reach. It's a one-hour drive from the international airport, making it a great option for those with very limited time. It is also possible to take public buses, if budgets are tight.
The following airlines travel to Nairobi National Park
---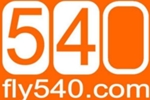 Low-cost airline operating domestic services in Kenya. Fly540 is East Africa's premier low cost airline offering low fares on scheduled flights all year round to destinations within Kenya, South Sudan and Zanzibar. Headquartered in Nairobi and operating from Jomo Kenyatta International and Wilson Airports, Fly540 Kenya flies to Eldoret, Kisumu, Lamu, Lodwar, Malindi, Mombasa and across the border to Juba and Zanzibar. We believe that our passengers should not only enjoy affordable, safe and comfortable air travel, but also consistent and excellent customer service. Visit website
Also flies to:


---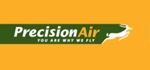 Precision Air is a publicly-listed Tanzanian airline and a leader in providing scheduled flight services to over 10 destinations within and outside Tanzania from its main hub Dar es Salaam. The company operates on the principle that quick, comfortable and reliable service is the best way to serve its customers. Through its customer-focused approach, many have become part of the Precision Air family. Precision Air started with its headquarters in Arusha - the midpoint between the Cape and Cairo, which is the entry point to many of Tanzania's world-renowned landmarks and national parks. The headquarters of Precision Air are now Dar es Salaam, the business complex of the country, which is home to a vast size of traffic travelling within and outside Tanzania. Visit website
Also flies to: