Mount Kenya National Park
Safari suitability:

5/10
Find your tour
The park does not have all of the big five and is small in size. Its proximity to Nairobi make it ideal for short safaris.
Total area:
715 km² (275 mi²)
Anti-malarial:
Not required
---
What YAS members think
Most-visited month:
December
* Crowded parks have a lower rating
---
Highlights
Home to the second-highest mountain in Africa.
Cave exploring opportunities exist.
The option to climb Point Lenana, the easiest of Mount Kenya's three peaks.
About Mount Kenya National Park
Eponymously named for the mountain it houses, Mount Kenya National Park is located in central Kenya. Mt Kenya is the second-highest mountain in Africa, after Mt Kilimanjaro. Its elevation is 5,200 meters, or 17,060 feet. Despite its smaller size, Mt. Kenya is far less popular than Mt. Kilimanjaro for climbers. This is partly due to the fact that it is far more technical of a climb, which does not allow for the 'average' visitor to summit it. As a result, many companies have stopped offering treks and have focused more on safaris, with most combining a trip to Mt. Kenya National Park with trips to other parks such as Amboseli and Masa Mara. Located northeast of Nairobi, Mount Kenya National Park is easily accessible for those seeking a quick one- or two-day safari.
Wildlife of Mount Kenya National Park
Most of the park is located above 3,000 meters, or 9,800 feet, making it malaria-free, but also making it cooler than surrounding areas. Those seeking the big five won't find them all here, but they will be almost guaranteed to see an elephant—one of the big five. Sightings of leopards and rhinos are extremely rare and Mount Kenya is not advised as a safari destination for those whose must-sees include these animals. In addition to the elephant, other animals that are often spotted include: white tailed mongoose, suni, black fronted duiker, mole rat, bushbucks, water buck and elands.
When is the best time to visit Mount Kenya National Park?
Temperatures at Mount Kenya National Park are cooler than throughout most of the country. The climate is subtropical or temperate. The rainy season runs from March to May and from October to December, when it is drizzly and cloudy. Rainfall is moderate on the lower slopes and heavier higher up. The sunniest months are from December through March.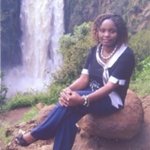 Visited: Aug. 2012
Reviewed: May. 11, 2013
A visit to Mount Kenya provides the opportunity to combine a variety of outdoor activities. You can choose to go for game viewing, cave exploration, mountain climbing or just a mountain walk. Approaching the game park from the Naromoru road on the Laikipia plateau, one cannot help but notice the sharp change in temperature. From the sometimes-excessive heat of the plateau, Mt Kenya is rather temperate and the air gets cooler as you go up. I am a lover of adventure and cave hunting was great fun. The guides were knowledgeable and marveled us with the history of how the caves were used by the local community as shrines for worship and later housed the Mau Mau fighters at the end of British rule in Kenya. On the mountain walk, there was a variety of some rare wildlife species such as the bongo, the black-fronted duiker, the suni, bush buck elands and some water buck. The flora is amazing with the park boasting of a large variety of indigenous trees that home to an amazing variety of bird life The self-catering accommodation provided by the Kenya Wildlife service was superb!
* Crowded parks have a lower rating
---
Safari enthusiast

Kenya
Visited: Aug. 2012
Reviewed: May. 11, 2013
Driving to Mount Kenya from Nairobi International Airport
The drive to Mount Kenya National Park from Jomo Kenyatta International Airport is around three hours.
Domestic flights from Nairobi to Mount Kenya National Park
Air Kenya offers daily flights from Nairobi Wilson Airport to Nanyuki--a town to the northwest of Mount Kenya NP. The flight is around 35 minutes and is normally direct.
The following airlines travel to Mount Kenya National Park
---

Premier safari airline and charter. Safarilink is Kenya's premier safari airline with a network of connecting domestic scheduled services to all the best safari destinations within Kenya and across the border into northern Tanzania. From it's base at Wilson Airport, Nairobi SafariLink provides daily scheduled flights to Masai Mara, Amboseli, Tsavo West, Naivasha, Nanyuki, Lewa Downs, Samburu, Lamu, Kilimanjaro, Loisaba, Migori and Diani Beach. Additionally it can also provide private charter flights if a client's particular requirement as regards destination or timing cannot be met by the scheduled services. Visit website
Also flies to: