Safari suitability:

9/10
Find your tour
Top destination, with options for different grade level travelers. Big five present.
Total area:
548 km² (212 miles²)
Anti-malarial:
Not required
---
What YAS members think
Most-visited month:
April
* Crowded parks have a lower rating
---
Highlights
The landscape consists of swamps, dry woodlands and grasslands, interspersed with Candelabra trees, Palm Savannah and Baobabs
Located in one of the most humid, densely vegetated areas of Malawi
The park is a conservation turn-around, with a growing population of black rhinos, elephants and other species
Visit during the cooler months of June and August
Liwonde National Park is home to the big five
About Liwondé National Park
Liwondé National Park lies at the southern end of Lake Malawi along the Upper Shire River. It is considered to be one of the hottest, most humid areas of Malawi. The landscape is highly diverse, consisting of swamps, dry woodlands and grasslands. The park is interspersed with Candelabra trees on the eastern half, while Palm Savannah and Baobabs are found on the floodplains of the river, giving the park a more tropical feel due to dense vegetation.

Liwondé National Park is home to the big five: the lion, leopard, rhino, elephant and buffalo. The park is also known to have the best year-round bird watching in Central and Southern Africa, providing a home for the Spur-winged Lapwing, Livingstone's Flycatcher, Pel's Fishing-Owl, Lillian's Lovebird and the rare Brown-breasted Barbet. While the best bird watching is thought to be during the rainy season, tracks in the park can be closed off due to flooding, which also means some safari drives and walks may not be available. Liwonde National Park can generally be accessed by road, air and water, through the Shire River.
When to visit Liwondé National Park
If tourists want a chance to experience all the activities that the park has to offer, it is best they vacation during the cooler months of June and August. It rains mainly during the hot season, which runs from November through March. Although, Liwonde is accessible all year round, one thing to note is if visitors decide to drive to the park, during the wet season they will have to be boated into Mvuu Wilderness Lodge and Camp in handmade, but stable wooden boats.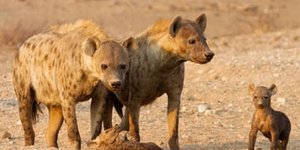 Visited: Nov. 2015
Reviewed: Feb. 23, 2016
I visited Liwonde for the first time in early November 2015. I thoroughly enjoyed my time in Liwonde. I went on one game drive and one boat safari. The game drive was not particularly good - unfortunately, we didn't see much. Although we saw a hyena which is quite rare for Liwonde. Although the game drive wasn't up to scratch the boat safari was incredible - it's great to get so close to hippos, crocs and elephants. It's a completely different experience to viewing them from a vehicle. I stayed at Bushmans Baobabs. The food was exceptional and there was plenty of it. The accommodation fits so well with the bush experience. The highlight of the trip was witnessing a herd of elephants stroll through the lodge grounds - apparently this is a regular occurrence. I look forward to going back later this year.
* Crowded parks have a lower rating
---
Safari tour operator

United Kingdom
Visited: Nov. 2015
Reviewed: Feb. 23, 2016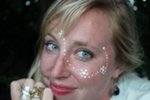 Visited: Dec. 2015
Reviewed: Jan. 28, 2016
I had the pleasure of visiting Liwonde National Park in Malawi for two nights in December 2015. We stayed at 'Bushmans Camp' lodge, which I was very impressed with as a budget accommodation option. The food was particularly impressive. Wildlife could literally walk right through your camp at any point! I could have spent weeks on their viewing platform looking out at the elephants in the distance while sipping on a sundowner! We also did a boat safari. As it was my first boat safari, I didn't really know what to expect...we ended up cruising up and down the river searching for hippos, crocs and elephants. We saw lots of all of these. There were also many water birds which were quite beautiful. In the end, we were unfortunately limited on time and didn't get to explore much deeper into the park. I've definitely been on safaris with more variety of wildlife and fauna - however, I felt that Liwonde had a special remote charm. I wouldn't hesitate to return with some good company. :)
* Crowded parks have a lower rating
---
Safari enthusiast

South Africa
Visited: Dec. 2015
Reviewed: Jan. 28, 2016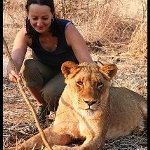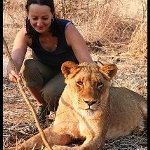 Safari enthusiast
Top contributor
Safari guru
African traveller

Australia
551 kudus
Photos (0)
Reviews (15)
Visited: Apr. 2012
Reviewed: May. 18, 2013
After spending a week relaxing at the modest but good Lake Malawi Camp we decided to head to Liwonde as we were sorely missing our game drives! We based ourselves at the Liwonde Safari Camp which was just outside the park gates. Greta camp, BEST showers and yummy food AND an almost walk-through animal highway! Apparently the camp has since built a viewing platform but who needs that? Just sit outside your tent and wait long enough and elephants and hippos will just wander right through!! Little unnerving considering this was not long after my Okavango Delta elephant encounter (feel free to read my review on that, it was nuts!). Aaaaanyway, we drove into the park on the first day and it was truly gorgeous, luscious, great riverside animal spotting, saw loads of ellies and hippos, all sorts of antelope (still not good at working out which is which) and a whole family of really huge baboons. Stopped by the Mvuu Camp for a sunset boat ride...WOW now THAT camp looked divine and very luxurious indeed. Joined some of the people who were staying there and did say service and amenities were top notch and not all that expensive considering so hmmmm maybe next time. The sunset boat ride along the Shire was great and we got quite close views of hippos. The camp also does night game drives, but you can do those on your own if you have your own wheels anyway. Repeated our day drive the next day and saw lots of animals, just more of the same. All in all, a fantastic park with LOTS of hippos & elephants in a country which doesn't offer the best game drive chances in Africa so, if you're in Malawi, I'd highly recommend checking it out.
* Crowded parks have a lower rating
---
Safari guru

Australia
Visited: Apr. 2012
Reviewed: May. 18, 2013
The following airlines travel to Liwondé National Park
---

Bush & Lake Aviation is a newly established charter company offering flights from its Lilongwe base to destinations in Malawi and the adjacent regions. We offer a small team of dedicated pilots, engineers, and management with many years of experience in the aviation business. We fly directly to your destination making your connections possible and saving you the unnecessary frustrations of transfers - queues and delays Bush & Lake Aviation specializes in charters for leisure travel or business. Visit website
Also flies to:



---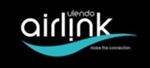 Ulendo Airlink offers a range of flight solutions to key domestic and regional destinations from our bases at both Lilongwe and Likoma Island. Delivering reliable, regular and safe flights, Ulendo Airlink is supported by a great team of experienced aviation professionals committed to delivering unparalleled service to leisure and corporate travelers alike. Our fleet flexibility and dynamic approach to flying ensure we are positioned to meet almost all market demands. ? Our vision is to grow with the Malawi tourism and travel sectors, evolving our product to surpass the expectations of increasingly discerning travelers while delivering first world service standards. We look forward to welcoming you on board an Ulendo Airlink flight soon. Visit website
Also flies to:

---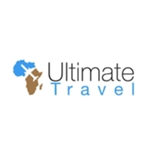 Ultimate travel is a fully Malawian owned Tour Operator and Travel Service Company. We are an innovative, reliable and independent ground-handling company that specializes in Malawi and Zambia (South Luangwa). No one has a better all-round knowledge of the Malawian tourism product and how to pull it all together than us. We do not handle the request with a 'one size fits all' attitude but rather tailor make our services to meet what you need. Our independence means that we are happy to book any lodging facilities throughout Malawi; alternatively, we are always pleased to recommend what we believe to be the best itinerary to suit your criteria. Visit website
Also flies to: