Safari suitability:

7/10
Find your tour
This park remains under development and will vary in suitability from quarter to quarter, but it does contain the big five, even if they are extremely elusive.
Total area:
10,000 km² (3,860 mile²)
Anti-malarial:
Not required
---
What YAS members think
Most-visited month:
March
* Crowded parks have a lower rating
---
Highlights
Re-established wilderness skirted by the rivers Limpopo and Olifants; the park is still renewing its animal populations.
A peace park in progress
Several parks in one—35,000 km² (13,514 miles²) of the vast and varied
A topographically diverse park--plains, plateaus, mountains and rivers
Big five, plus many
About Limpopo National Park
Mozambique's Limpopo National Park, located in the Gaza Province—until 1992 torn by war—was transformed in 2001 from hunting zone to park and opened to visitors in 2005. Today, the 10,000 km² (3,860 mile²) area works to mitigate poaching, to restore and sustain its communities, game and wilderness and to grow tourism. Its efforts include relocating 4,000 animals, among them the "big five," from overpopulated Kruger National Park; involving its communities in the park's growth and management; and creating a multi-use park with three zones—one for tourists, one for wilderness and one for the hunting of game. The park is bordered on the north by what Rudyard Kipling famously termed the "great grey-green greasy Limpopo River" and on the south by the Olifants River and its recently completed Massingir Dam, home to crocodile. Betwixt the two rivers lie recently built infrastructure, bush and pristine, reinvigorated wilderness, cleared of the land mines that once marred it. Limpopo will eventually comprise one-third of the Great Limpopo Transfrontier Park, an initiative to support peace, rebuilding and cross-border biodiversity. Today, visitors to Limpopo can enjoy guided hiking and game walks, fishing and exploration by canoe and 4x4 trail.
Great Limpopo Transfrontier Park
Established to promote peace and conservation across African borders, the grand work-in-progress that is the Great Limpopo Transfrontier Park will one day embody 35,000 km² (13,514 miles²) of land and marry South Africa's Kruger National Park, Zimbabwe's Gonarezhou, Mozambique's Limpopo National Park and several other parks and communal areas in South Africa, Zimbabwe and Mozambique. Given its breadth and transnational bearings, the park's rich, myriad offerings will join Kruger's world-famous wildlife and tourism with the stark landscapes and cliffs of Gonarezhou and the conservation efforts and reinvigorated wilderness of Limpopo. The peace park's landscapes will include fenceless plains, plateaus, mountains, rivers, woodland and bush, and its roaming, majestic wildlife will prove equally varied, comprising a rich Animalia across international boundaries.
When to visit Limpopo National Park
While temperatures and precipitation vary somewhat over the transnational park's 35,000 km² (13,514 miles²) and three countries, the winter dry season (May to August) is generally regarded as best for visitors.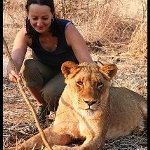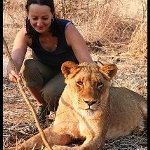 Safari enthusiast
Top contributor
Safari guru
African traveller

Australia
549 kudus
Reviews (15)
Visited: May. 2011
Reviewed: May. 17, 2013
This park is described as a great work in progress, and if all the expected benefits materialize it will certainly be the best game park in the whole continent. Having been to both Kruger and Limpopo I felt compelled to review this whole area in one swift move and perhaps explain why I think it will be just amazing once it is all finally completed. Now, this bigger-than-Ben-Hur park will, eventually, comprise several different game parks including the two above mentioned which I visited. I must say that you could not get two more diverse parks than Limpopo and Kruger. One is astronomically modern, well organized (a little too well) and well stocked with game (a little too much) while the other is depleted of wildlife by and large and is by far one of the wildest game parks you could visit. I actually loved both, yet found each a little too excessive in their respective characteristics. When the Great Limpopo Transfrontier Park is finally completed I envisage a Limpopo with better roads and more animals, and a Kruger with fewer tourists and harder-to-spot game. Seriously, it's like the animals line up outside your camp in Kruger just waiting for you to photograph them! Great, don't get me wrong, but I certainly get why Limpopo next door is so empty... Nowadays one still has to get out passports and cross borders (like we did) to get from one park to the other, but I sincerely hope that in years to come some sort of arrangement can be made so one does not encounter a fully-functioning border posting half way through a seemingly wild game drive. It's just not very 'Out of Africa' if you know what I mean. Exceptional potential in the most exciting part of Africa, my money's on the Great Limpopo Transfrontier to set the bar higher than ever. PS. Kruger was packed whilst Limpopo was empty, hence the middle-road star rating!!
* Crowded parks have a lower rating
---
Visited: May. 2011
Reviewed: May. 17, 2013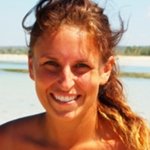 Visited: Mar. 2013
Reviewed: Sep. 24, 2013
The GLTP certainly holds potential to be a massive park that you can disappear into for weeks. But, this vision is still a few years off... At the moment, full traversing between the 3 encompassed parks is still bound by national boundaries and you are very much exploring 3 vastly different parks. The SA section - Kruger - is well, Kruger. Packed full of animals, easy navigation and crowds (unless you're in a private game reserve). It is undoubtedly a spectacular experience. Heading into Moz, you're met by an entirely different experience. Limpopo National Park, and the private game reserves to the south, host nearly the same wildlife as Kruger, but they are in lesser quantities and much more wary of humans. Poaching remains a significant problem in this park (the final rhino was shot early 2013) and this not only impacts the experience in the park, but threatens the broader formation of the GLTP. While the initial plan was to allow the Kruger fence to deteriorate as Mozambique secured their perimeter, the rise in poaching has led many to discuss rebuilding the Kruger fence entirely. A decision has yet to be made on this matter. Providing poaching and park management comes under control, this could be a truly spectacular park - but, there remain many big "if"s. Keep an eye on it, and in the interim, all the incorporated parks are certainly worth a visit!
* Crowded parks have a lower rating
---
Safari enthusiast

Canada
Visited: Mar. 2013
Reviewed: Sep. 24, 2013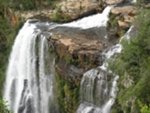 Visited: Apr. 2013
Reviewed: May. 23, 2013
Still in Mozambique we made our sixth safari to the Limpopo Pational Park that straddles the borders of Mozambique, South Africa and Zimbabwe. We got there at around nine and made our registrations for the rest of the day at the park's headquarters. In the company of a guide and armed ranger, we followed the river course which was a spectacular view of the sun rising and its rays glistering on the rivers water, we headed to the Lebombo plateau close to the boundary with Kruger. There was a spoor of a variety of predators and a wide array of wildlife. The green vegetation covers the whole of the plateau and serves as food to the wild. The walk provides direct contact with animals like lions, zebras, huge animals like elephants just to see this beautiful creatures inches away from you was a breathe taking unforgettable moment. As the sun began to set we engaged bird watching, a variety of birds inhabit the rivers of the Limpopo National Park we were lucky enough to find a group of birds that had come to feed to a nearby river how they kept close and flew away in a uniform pattern was pretty an amazing site. During the evenings a camp fire is set and people would gather around it our ears attuned to the sounds of the bush which made our adventure even more adventurous, as the guide prepared our evening meal which was scrumptious. A night under the stars ended our visit to the Limpopo Park.
* Crowded parks have a lower rating
---
Safari enthusiast

Kenya
Visited: Apr. 2013
Reviewed: May. 23, 2013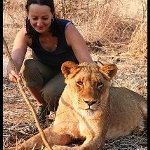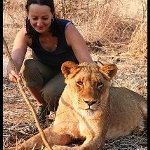 Safari enthusiast
Top contributor
Safari guru
African traveller

Australia
549 kudus
Reviews (15)
Visited: Mar. 2012
Reviewed: May. 10, 2013
Limpopo is not the kind of place you come to if ticking the Big Five off your list is your only concern. Having said that, the Limpopo is fantastic if you want to experience the raw Africa; one which isn't perfectly manicured and doesn't offer its game on a proverbial silver platter. Our three-day safari drive felt more like an old fashioned expedition than the usual game drive you can partake in South Africa. Here, you can channel your inner Morton Stanley and delve into uncharted territory. Well, at least it seemed uncharted! We chased tracks, tried to define movements in the distance, enjoyed our packed lunches under the shade of the biggest baobab trees we'd ever seen and spent far too many hours watching a German overlander try to get his 4WD over the Limpopo River without getting washed away. It was great! The Limpopo may technically be connected to Kruger but it is a world away from its divinely pristine conditions, although there are arguments to be made for both sides actually. Camps and facilities are few and far between and, while you may not see a lot of game here, you also don't see the throngs of touring safari jeeps congregating over a sleeping lion either. Spot something and you're likely to be the only one to experience it, which for us was just tops. Actually, make the best of it and do the two, a few days in Kruger followed by a few days in Limpopo and you'll have a well rounded African safari experience. The Limpopo has suffered tremendously in the past from over-poaching yet local initiatives have been in place to reintegrate some much needed big game into this reserve. The stunning scenery is as gorgeous as any other in southern Africa so, the way we see it, this is one of the most exciting up-and-coming parks in the area. The potential is endless so I suggest you get here before it's taken over by masses of tour groups!
* Crowded parks have a lower rating
---
Visited: Mar. 2012
Reviewed: May. 10, 2013
Getting to Limpopo National Park by road from any major airport will take several hours. Figures below are rough estimates based on ideal weather and travel conditions.
Maputo International Airport to Limpopo National Park: Five to six hours
Johannesburg to Limpopo National Park: Nine hours not including border crossing
As it shares a border with Kruger and Gorongosa, it's worth considering safaris that include one or both of these parks.
The following airlines travel to Limpopo National Park
---

Bush & Lake Aviation is a newly established charter company offering flights from its Lilongwe base to destinations in Malawi and the adjacent regions. We offer a small team of dedicated pilots, engineers, and management with many years of experience in the aviation business. We fly directly to your destination making your connections possible and saving you the unnecessary frustrations of transfers - queues and delays Bush & Lake Aviation specializes in charters for leisure travel or business. Visit website
Also flies to: