Surfing along South Africa's spectacular coastline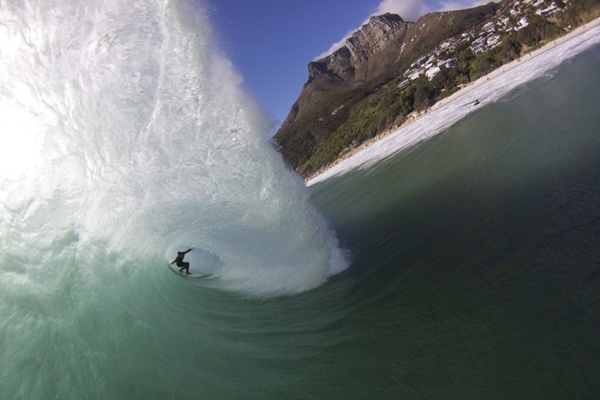 The top five African spots to ride waves and unearth wildlife
Highlights
Namibia offers some great undiscovered surfing opportunities
Mozambique and South Africa offer main stream and lesser-known surfing spots
While Africa is famed for its wildlife spotting encounters and safari opportunities, it is also home to some fantastic surf destinations. From well-known favorites to hidden gems, here are the top five places in Africa to surf world class breaks and safari through nearby protected areas.
South Africa surfing and safaris
The waves in South Africa are no secret. From the surf mecca of Jeffrey's Bay to the wild beaches of the Transkei, the 3000 kilometers / 1864 miles of South African coastline provide some of Africa's best breaks. Take on the 'big wave' spot at Dungeons, near Cape Town, or the perfect left hander at Elands Bay on the west coast (although beware of sharks).
And with no shortage of world-class game parks and reserves in South Africa you are almost always within easy reach of an incredible wildlife encounter. Addo Elephant National Park is a short drive inland from Jeffrey's Bay and is the only national park in the world to boast the 'big 7' – the 'big 5' plus the southern right whale and great white shark. Or head up the coast east from the surf hot spot of Durban to Phinda Game Reserve. This protected area is home to a diverse range of wildlife within seven distinct habitat types and is known a sanctuary for the threatened cheetah and black rhino.
Mozambique surfing and safaris
A short hop over the border from South Africa will land you in prime Mozambican surf territory. The breaks at both Ponta do Ouro and Tofinho offer excellent surfing, particularly in the winter months when the Indian Ocean water temperature is decidedly warmer in Mozambique. If the waves aren't breaking, head west to the newly protected Limpopo National Park. These former hunting grounds are now part of the Great Limpopo Trans-frontier Park. This peace park links Limpopo with a number of other significant protected wildlife areas, including the great Kruger National Park across the border in South Africa, from where a large number of wildlife have been introduced.
Namibia surfing and safaris
If you are after undiscovered (and largely inaccessible) surf spots, then look no further than Namibia's Skeleton Coast. Long famed for its dramatic beaches scarred with desolate, rusting shipwrecks, this area is also home to some of the best long left hand point breaks in the world. And getting there is all part of the adventure. Many are located in difficult to access areas or off private diamond mining property.
While you're likely to see black-backed jackals and hyena on the beach, scavenging on dead birds, fish and seal, the Skeleton Coast National Park that lies adjacent is home to migratory elephant, lion and black rhino that search for food and water along the channels, while springbok, jackal, baboon and brown hyena live in this harsh desert year-round. If you head a little further inland to the mountainous regions you might even come across, kudu, zebra and gemsbok.
Senegal surfing and safaris
Senegal isn't a well known surf destination, but with one of the best swell windows in the world it offers up a huge variety of waves for experienced surfers, as well as a few good breaks for beginners. Just outside of the capital, Dakar, the Almadies Peninsula has some world class spots while the right hand break at N'gor beach is probably the country's most famous after it was featured in the 1964 legendary surf movie 'Endless Summer'.
From one watery wonderland to the next, head south to the Parc National du Delta du Saloum, a water reserve in the Sine-Saloum Delta where you can cruise through braided streams lined with mangroves and discover luminous flat savanna lands visited by a myriad of birds, including flamingos, herons and the pink-backed pelican. This protected area is a bird-watchers paradise and recognized internationally as a UNESCO World Heritage Site.
Madagascar surfing and safaris
You can immerse yourself in the exotic African-Asian blend in the island nation of Madagascar with some great breaks along the west coast Indian Ocean. Base yourself in any number of villages between Ifaty and Anakao where little known spots such as 'Flameballs', 'Outers' and 'The Slab' offer waves for all levels.
Just a short drive inland (although nothing is too short in Madagascar with the state of the roads) lies Isalo National Park. This protected area of immense landscapes and diverse wildlife offers fantastic walking opportunities with natural swimming holes and oases. It is also home to some of Madagscar's iconic endemic wildlife, including a number of lemur species such as the ring-tailed and red-footed lemurs. Keep an eye out for the Malagasy rainbow frog and the Madagascar ibis in this wild terrain where the zebu-farming nomadic Bara people roam.
And, if you've time to spare, Krindy Mitea National Park is about a day's drive away, which in Malagasy parlance, means not too far away. This park is a lemur-lovers delight and, due to its remote location, tends to receive far less crowds than the more accessible parks. Regardless of choice, be sure to allocate enough time to enjoy all the wonderful experiences this magnificent island has to offer.
---
Sources and credits
Image credit: Condé Nast Traveller
About the author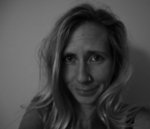 Pip Strickland

Has been on: 13 safaris
I am definitely an adventure traveller. I like to trek mountains, dive reefs and explore cultures in depth. I like to camp out in the wilds under the stars or live amongst the local communities and absorb as much as possible. I think if you open your heart and mind when travelling the rewards are endless.
Share on:
© Your African Safari Ltd, All rights reserved.
About YAS
Your African Safari is a safari-planning and safari review site. It was created to help support a healthy African wildlife population. All reviews are vetted before being approved and only ethical tours are published