Kwando, Linyanti & Selinda Reserves
Safari suitability:

9/10
Find your tour
These private concessions around the Okavango region provide an exclusive, high-caliber safari experience.
Anti-malarial:
Not required
---
What YAS members think
Most-visited month:
January
* Crowded parks have a lower rating
---
Highlights
Kwando Concession: on the Kwando River and only a few miles from the Namibian border
Linyanti Concession
Selinda Concession
About Kwando, Linyanti & Selinda Reserves
The Botswana government has given some of the land in the Okavango Delta to outfitters who can then manage the land and offer private safaris.
Kwando Concession
Kwando Concession is operated by Kwando Safaris and includes their Lebala and Lagoon Camps. The reserve is 232,000 hectares / 573,000 acres and its location on the Kwando River, of which it has 50km of exclusive frontage, is ideal for game viewing.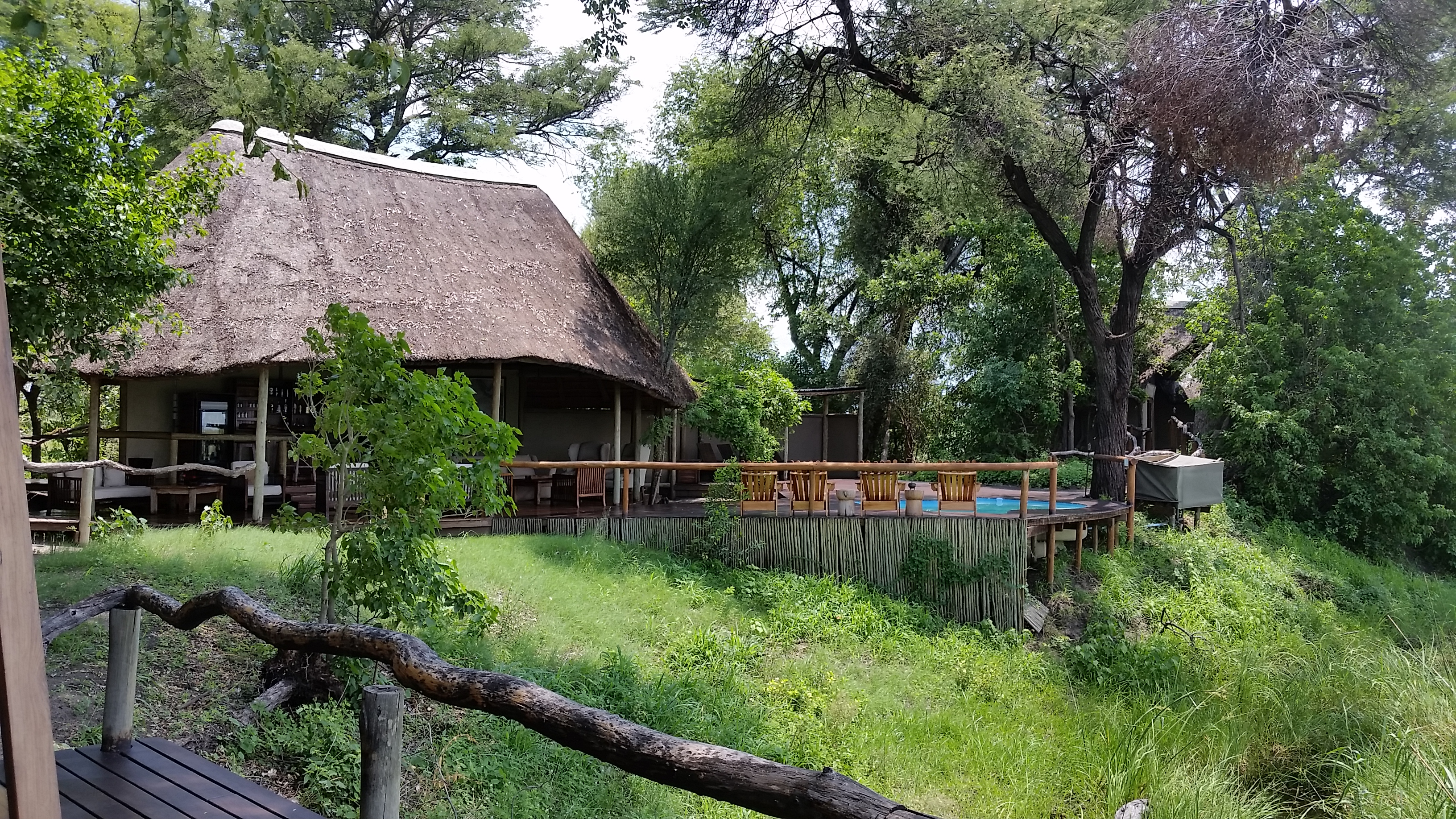 A wide-variety of trees and plants grow here. The wild sage is prevalent throughout the delta area. It has a pungent pleasant smell that fills the air. Large elephant herds can be found here along with many types of antelope, zebra, giraffe and birds. Cheetah, leopards and lions are all present. Safaris are all-inclusive and Kwando emphasize high-quality guiding, be it game drives, boat rides or walking safaris, all are possible here.
Linyanti Concession
Linyanti is in the northern park of Botswana and the delta. The luxury lodges here are owned and operated by Wilderness Safaris. While all safaris in this private concession are all-inclusive, Linyanti borders the popular Chobe Park and Savute Channel. Game move freely between the two parks. Game, boat and walking safaris are all possible here.
Selinda Concession
This private 136,000 hectare / 320,000 acre reserve includes the Linyanti River and is known for its large elephant herds. Wild dogs, lions, leopards, cheetah and hyenas are also found here. Only high-end camps are found here, run by Great Plains Conservation. The Selinda Camp is being completely redone and is slated to open mid-2019. The ultra-luxurious Zafara Camp will set you back around $1400/person/night, unless you opt for their private Dhow Suite, which is over 210 square meters / 2200 square feet and sleeps 4. That will run you $7000/night, or $1750pppn.
Pros of doing a safari in a private reserve.
One benefit of visiting a private concession is that the number of visitors is limited to only those staying at the concession's camp. Most concessions limit the number of vehicles at an animal sighting to three, which makes for more intimate game viewing.
The wildlife, particularly the predators, tend to be in better condition than in public reserves, possibly due to a more hands-on management.
Because the number of visitors, and guides, is limited, the caliber of safari guides tends to be very high in privately managed reserves.
Cons of doing a safari in a private reserve
The biggest downside of private concessions is they tend to be more expensive, as they are all-inclusive and often accessible only by charter plane.
Wildlife of Kwanda, Linyanti and Selinda Concessions
The greater Okavango Delta is home to a large variety of antelope including lechwe, tsessebe, sitatunga, roan antelope, reedbuck, greater kudu, sable antelope, springbok and impala. The lechwe antelope is the most common large mammal, with more than 60,000 inhabiting the delta. These swamp-dwelling antelopes, slightly larger than an impala, bound effortlessly through the swamp due to the natural water-repellent quality of the fur on their legs. They frolic freely in the water, seeming lighter than air as their dancing leaps provide not just forward movement but raise them to heights from which they can spy danger. The rarest aquatic antelope found in the Okavango is the demure sitatunga, which hides from predators by sinking into the water with just its nostrils showing. It can even sleep under water like this!

Surrounding the swamps is a forest that provides shade for herds of larger game and extending beyond the forests is open savanna where the greatest numbers of game exist, stalked by lion, leopard, cheetah, brown hyena, spotted hyena, and wild dog. Leopards can be seen lazing in trees during the day. The endangered African wild dog still survives in the Okavango Delta area, which is home to one of the largest packs in Africa.
When to visit Kwando, Linyanti and Selinda
Dry season: The best time to visit is in the dry season where game viewing is at its peak from June to October.
Rainy season: December to March. Because the delta is created from flood water not rain, the rainy season is the time that the delta is smallest. Animals tend to move away from the delta as other areas of the desert become green and lush. But with such an embarrassment of riches, fewer animals than usual still means many animals, migrating species arrive, and the birds love the rainy season.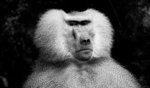 Visited: Jan. 2019
Reviewed: Mar. 27, 2019
I spent two nights at the Lagoon camp. With this being a private reserve/concession, off-road game viewing is permitted which made it easier to get better sightings. Importantly, this does not make it too stressful for animals with crowd control measures the reserve has in place. Kwando provided an outstanding driver/guide and a spotter for the time I was there. Much to my amazement, these guys did a magnificent job quickly identifying and locating animals often using tracks in these vast open spaces. Our driver/guide had a good grasp of English, communicated well, was very knowledgeable on the area, flora and fauna, fascinating animal facts and behavioural aspects and was keen to share that knowledge. In my mind this is key in making or breaking a safari experience. The camp consists of thatched chalets all connected to the main area via a pathway. Each chalet had its own outdoor seating, a deck and chairs with a gorgeous view. I found the chalets to be very comfortable and could not think of any essential missing. My chalet was a little too close to the chalets on either side, so I'd occasionally see and hear my neighbours from within my chalet. The vehicles were in great condition, spacious and limited to six guests per vehicle, that is two in each row so nobody is stuck between two people. I highly recommend hiring your own vehicle rather than sharing with some unknown party, that way you control what you want to see, whether it's big predators, just birds, dung beetles or a bit of everything. I found Kwando Camp staff to be very courteous at all times. The hospitality and food was faultless.
* Crowded parks have a lower rating
---
Safari enthusiast

United States
Visited: Jan. 2019
Reviewed: Mar. 27, 2019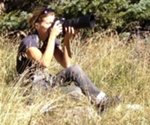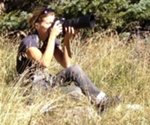 Safari enthusiast
Top contributor
Safari guru

United States
627 kudus
Reviews (17)
Visited: Jan. 2019
Reviewed: Feb. 19, 2019
Kwando Concession was my first, ever, private concession. Until now, every safari and every park I'd visited was a public one. I was a bit skeptical, thinking it might be too stuffy, too poncy, too much about the G&T and not enough about the wildlife. I thought wrong. We splurged on a private vehicle, which I highly recommend. Our guide was so knowledgeable that, at times, my head hurt. His knowledge extended far beyond animals. He could talk about plants, planets and constellations, too. A guide of the highest caliber. Yes, the lodge is high end. Yes, it is pricey. Yes, it is only accessible via private charter flight. All this means crowd control. About 50% of the time, we were the only vehicle around a lion, cheetah, leopard, etc. The other 50% of the time, it was the other vehicle at the camp. And, all of the guests put the animals first and would only spend a certain amount of time near the animal and then would move on. What really stood out to me was the health of these animals. I came to Kwando from Central Kalahari, where the animals, especially the cheetah, are much thinner and more scathed. These animals eat well and it shows, which is what one wants to see. My only suggestion would be shorter game drives. None of us like night drives. Shining a light on a big cat as it's trying to hunt, regardless of whether or not they say it doesn't bother them, does bother them. They should drop the eve drives entirely so guests can reach the camp earlier for some socializing and refreshments. Would definitely return.
* Crowded parks have a lower rating
---
Safari guru

United States
Visited: Jan. 2019
Reviewed: Feb. 19, 2019
When you book a safari in a private reserve or concession, you are booking an exclusive safari. This means no self-drive safaris. The only means of reaching the luxury camps in Kwando, Linyanti and Selinda is by private charter. You will land on their private air strip, where your guide and spotter will be waitng for you.
The following airlines travel to Kwando, Linyanti & Selinda Reserves
---

Kavango Air was established in 2005 by Mark Smith who has been operating aircraft in northern Botswana since 1990. Kavango Air strives to keep safety its first priority, punctuality it's second and also keeping the flight enjoyable at the same time. Based in Maun (Botswana) on the edge of the Okavango Delta, it is ideally positioned for quick scenic flights over the delta, as well as camp transfers to the numerous lodges and camps in the delta and surrounding areas. Kavango Air does air charters to almost anywhere in Southern Africa, and also does medical evacuations. The crew receives extensive training in bush flying techniques, and the pilots have to adhere to the high safety standards instilled by the company. Visit website
Also flies to:





---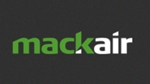 MACK AIR is a fixed-wing charter company operating from Maun International Airport in northern Botswana. Based in Maun, the gateway to the Okavango, our destinations are throughout Botswana and neighbouring countries reaching as far as Johannesburg, Victoria Falls, Vilanculos and Windhoek. Visit website
Also flies to: