Kilimanjaro National Park
Safari suitability:

2/10
Find your tour
Visitors will see some big game and other African animals on their trek, but this park is really all about summiting the tallest mountain in Africa.
Total area:
Encompasses the entire mountain above the tree line
Anti-malarial:
Not required
---
What YAS members think
Quality of wildlife:
Not reviewed
Quality of lodging:
Not reviewed
Most-visited month:
February
* Crowded parks have a lower rating
---
Highlights
Home to the tallest mountain in Africa.
There is the ability to do smaller, day hikes and to see some of Tanzania's wildlife.
The park's proximity to Arusha makes it easy for people to add a northern Tanzania safari on to their Kilimanjaro summit.
About Kilimanjaro National Park
In the northeastern part of Tanzania, and very close to the Kenyan border, lies the tallest mountain in Africa – Mount Kilimanjaro. At nearly 6000 meters—5895 m (19,340 ft)—it is the largest free-standing volcanic mass in not only all of Africa, but in all of the world. Kilimanjaro is comprised of several peaks, with Uhuru Peak being the highest. The park was established in 1973 and encompasses the entire mountain above the tree line. In 2005, the park boundary was extended to include the Kilimanjaro National Forest Reserve

The vegetation of the mountain varies dramatically as the elevation increases, and it is more pronounced that some other mountains as the base Mount Kilimanjaro or "Kili" starts at around 700 m (2296 ft) on the southern slopes. Climbers will start in a humid, rainforest zone and continue up into alpine desert and finally into the barren, glacial zone. The dramatic variation in climate means layers are a necessity for all those who wish to climb and summit Kilimanjaro. Most people who visit Kilimanjaro National park come to climb and not for a safari. It is, however, possible to see many animals in almost all of the zones, such as: black and white colobus monkeys, blue monkeys and olive baboons. Buffalo, elephants and elands also live here but they are seldom seen.

What are the climbing routes of Kilimanjaro?
It is generally agreed that Kilimanjaro has six official trekking routes: Lemosho, Machame, Marangu, Rongai, Shira and Umbwe. Marangu and Rongai are considered to be the easier routes, but also the less-scenic of routes, particularly Rongai. Marangu is nicknamed the 'Coca-Cola Route' due to the huts along the way where people can buy Coke and because it's quicker and easier than most of the other routes. It also is not a circuitous route and climbers must use the same route for their descent. Rongai is the only northern approach to Kilimanjaro and, although it is one of the easier routes, its final summit is one of the most difficult. Of all the routes, Machame is considered the most scenic but steeper route, which also makes it one of the most popular and crowded routes. It has the highest success rate of the six routes. Shira and Lemosho routes also have good success rates and are scenic options with fewer visitors than Machame. Umbwe is a very direct route, which means it is a shorter option, but also offers much less time for acclimatization. It tends to be less popular than the other routes.

Climbers are advised to allot anywhere between five and nine days for summit and descent, depending on fitness levels and route selected. Many people also opt for an extra day for acclimatization, which can have a significant impact on success rate. It is recommended that climbers and trekkers thoroughly research their guide and outfitter, as the guide can make or break the trip. There are numerous companies offering guided treks up Mt. Kilimanjaro, and a bit of research prior to choosing an outfitter will pay off in the long run.

When is the best time to climb Kilimanjaro?
Kilimanjaro can be climbed year-round. The months which are considered to be optimum climbing months are January, February, and September. These months are high tourist season. The end of March through May is the heavy rains seasons, which means the mountain may be shrouded in heavy cloud. It does, however, mean the crowds are much thinner. The winter months of June through September are also recommended, but temperatures tend to be lower than in December through February.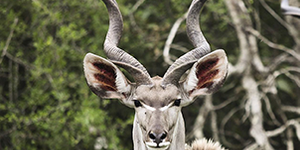 Visited: Jul. 2023
Reviewed: Jul. 25, 2023
Submitted in:

I highly recommend you to try this experience sure is wonderful hiking adventure and the route we were used was good however it challenge but success was good. day one from machame gate then we stop the first camp machame camp another day we proceed with steep hiking until the final day reach up at peak
* Crowded parks have a lower rating
Route: Machame
Altitude sickness meds: Yes
Summited: Yes
---
None

Tanzania
Visited: Jul. 2023
Reviewed: Jul. 25, 2023
Driving to Kilimanjaro National Park
Due to its proximity to JRO, Kilimanjaro Internationnal Airport, the drive to Kili is around an hour to 90 minutes, depending on which route you'll be climbing.
Riverside Shuttle also runs between Nairobi, Arusha, Moshi, Kilimanjaro and JRO and is an option for budget travelers.
The following airlines travel to Kilimanjaro National Park