Summit of Mount Kilimanjaro seen from the Northern Circuit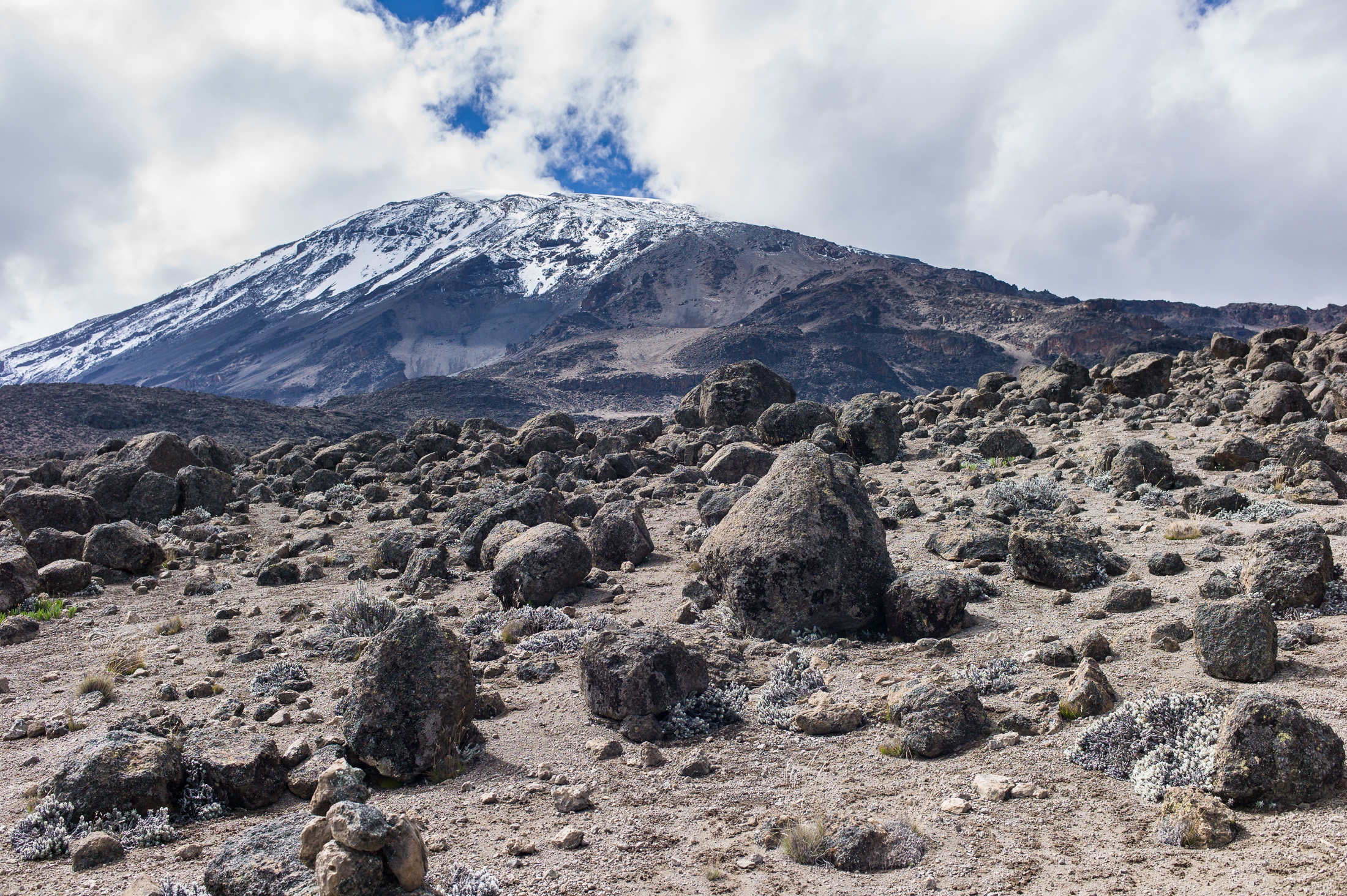 Published on December 27 2018
Written by: Morgan
1145 views
Planning a dream climb on Kilimanjaro
Highlights
Good planning and preparation are key to a successful Kilimanjaro trip
Tour companies provide the mandatory guides and recommended camp staff, porters and equipment.
Kilimanjaro has six main routes. Choose wisely according to your goals and constraints.
To avoid the crowds, choose your route, season and summit timing carefully.
Ever dreamt of climbing Kilimanjaro? Kilimanjaro is not only the tallest mountain in Tanzania, and in the whole of Africa, it's the tallest freestanding mountain in the world. At 19,341 feet (5,895 meters) this lone giant is a must for mountaineers looking to bag the Seven Summits. It's also climbable by the average arm-chair adventurer.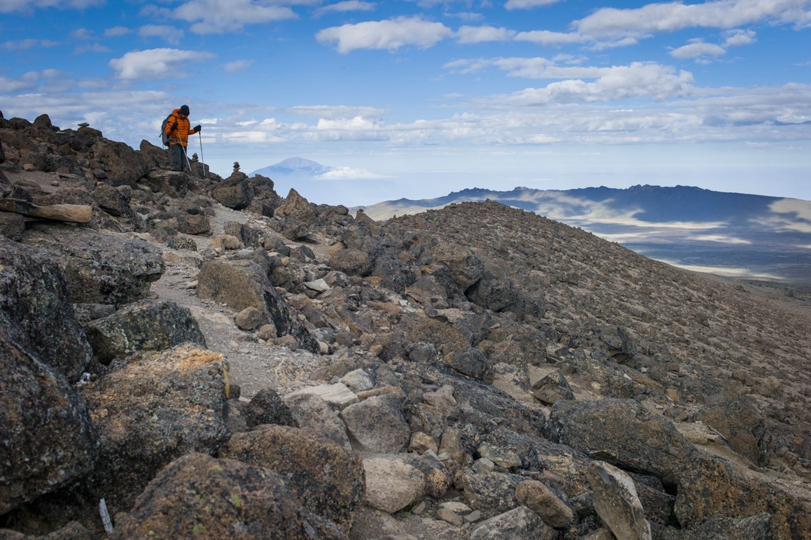 'Climbing' Kilimanjaro can more accurately be described as 'hiking' Kilimanjaro. Most routes up the mountain require no technical climbing skills whatsoever. Visitors must just put one foot in front of the other until they reach the summit. This is why Kilimanjaro is so popular with people who would otherwise not be tackling a 19,000-footer. Just about anyone with a reasonable degree of fitness and a can-do attitude can make it, provided their body adapts well enough to the altitude. Here are a few tips to get the most out of the experience and increase your chance for success.
Guide companies for climbing Kilimanjaro
Climbing Kilimanjaro is not something you can tackle on your own. Legally, all climbers are required to be escorted by registered guides. Most visitors also employ a team of porters and a cook in addition to their guides through a tour company. The company will organize the food and cooking equipment, the tents (except on Marangu, where there are huts), and transportation to and from the start of the route.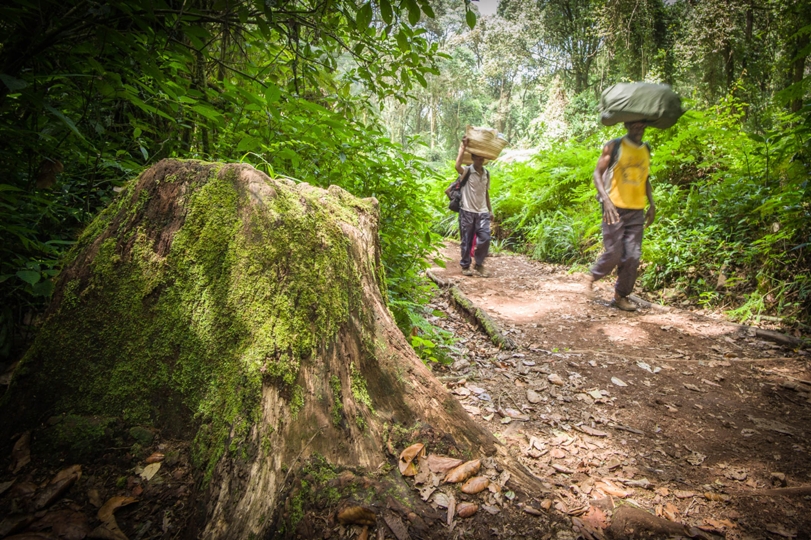 Dozens of companies serve hikers on Kilimanjaro, and prices vary widely. There's no such thing as Kilimanjaro on a shoestring—all trekking options are relatively expensive due to substantial daily park fees to be in Kilimanjaro National Park. Given that you'll be paying a significant sum for the privilege of climbing Africa's tallest mountain and relying on the guides to keep you safe and healthy, it's worth doing your research and checking out reviews for the company you plan to use.
Beyond park fees, money goes to pay staff, buy food, and maintain equipment. The cheapest options usually make use of a short route, often Marangu with permanent huts, and put climbers together into larger groups. Logically, you'll pay more for a longer route or a small, private group.
On tented-camp routes, beyond a basic tent to sleep in, paying more gets you a dining tent, comfortable camp chairs and tables, a private toilet, plush mattresses and better quality food. Being comfortable and eating well do give you a better chance of success on the climb. The most expensive tour companies often offer extras like pulse oximeters to measure how much oxygen is circulating in your blood—a proxy for acclimatization.
Choose your Kilimanjaro route wisely
Selecting a guide company and a route go hand in hand. There are six main routes up Kilimanjaro: Marangu, Machame, Umbwe, Rongai, Shira and Lemosho. Each tackles the mountain in a different way and offers a different experience. Which one you choose will depend on your goals and constraints, for example, budget, time available, crowd avoidance, wilderness experience and maximizing chances of success.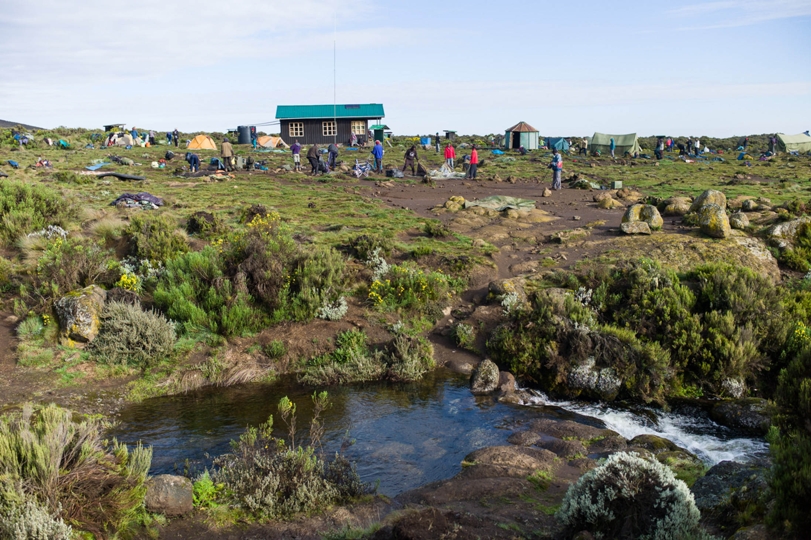 Marangu (also known as the Coca-Cola route for its popularity) is short (five days) and therefor cheaper with accommodation in huts. Machame is a longer route (six days) that offers better opportunities to acclimatize but is usually even more crowded. Umbwe is short and steep and therefore difficult. But it's among the least popular routes, so the trade-off is a more private experience. Rongai, Shira and Lemosho are all longer routes on more remote sections of the mountain with an increased chance to see wildlife in the lower elevation rainforests.
For those wishing to maximize their chance to acclimatize, avoid crowded sections of the mountain and cover a lot of territory, a new combination route called TK Lemosho (named for tour company Team Kilimanjaro) offers an attractive option. It starts on the Lemosho Route in the west, then peels off to traverse the Northern Circuit around the summit before joining up with the Rongai Route in the east. The descent is down Mweka on Kilimanjaro's southern face. TK Lemosho takes between 7 and 9 days.
Tips for avoiding the crowds
Kilimanjaro is by no means a secluded wilderness. Around 50,000 visitors a year attempt the climb, each with an entourage of guides and porters. The designated camps along popular routes can host hundreds of people each night. If you're expecting a grand wilderness experience on Kilimanjaro, it's best to temper your expectations (or go mountaineering in Uganda's more remote Rwenzori range instead).
However, there are a few options to minimize your exposure to the crowds. Picking a longer, more remote and therefore more expensive route like Rongai or TK Lemosho will expose you to fewer people. You can also avoid the busiest months on Kilimanjaro—January, February, August, and September. These are the months when good weather is most likely, but they are also the most crowded. March and October are quieter but still have a reasonable chance at clear skies.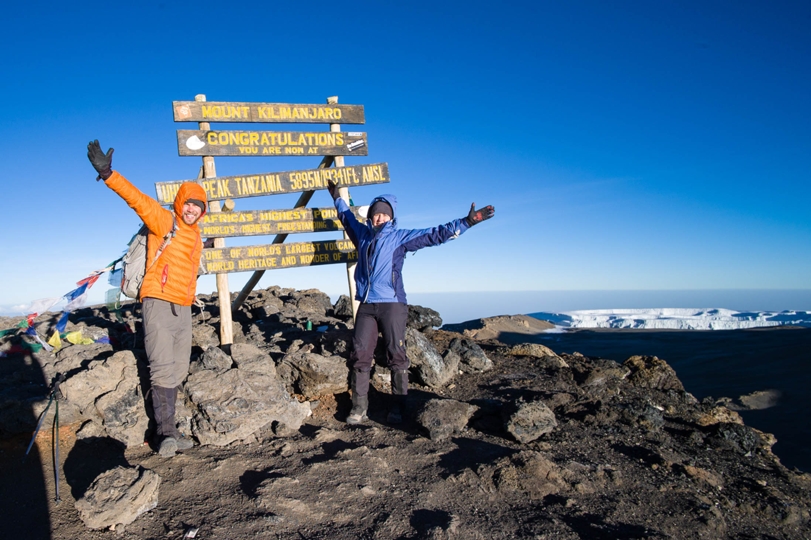 The summit is among the most crowded spots on the mountain. Those fit enough, strong-willed enough and lucky enough to have succeeded in reaching the summit all converge here, waiting in line to take a picture in front of the iconic Uhuru Peak sign. Most guides recommend their guests start their summit bid just after midnight. That way they reach the peak around sunrise with the best chance of clear skies. They then have a full day to descend to a safer altitude. Although the views are amazing at sunrise, waiting to summit later in the day offers a more private celebration on the roof of Africa.
About the author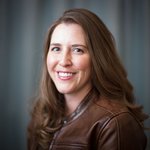 Morgan

Has been on: 20 safaris
I'm an adventurous traveler and like to get off the beaten track. I'm a writer and photographer, and I enjoy a wide range of topics, especially travel, adventure, and nature. See more of my work at www.morgantrimble.com
Share on:
© Your African Safari Ltd, All rights reserved.
About YAS
Your African Safari is a safari-planning and safari review site. It was created to help support a healthy African wildlife population. All reviews are vetted before being approved and only ethical tours are published
Related articles