Safari suitability:

9/10
Write a review
All but the rhino are present, of the big five.
Driving to Hwange National Park
The nearest international airport is Livingstone. The drive to Hwange is around 3.5 hours in normal conditions. People who land at this airport normally combine their safari with a trip to Victoria Falls. Note that the airport is in Zambia and a border crossing will be required. You will want to check your country's travel requirements for both countries to ensure you've the proper visas. 
It is also possible to drive from Harare International Airport in Zimbabwe. The drive is around seven hours in duration, in normal conditions. 
If you are considering driving from Lusaka, Zambia, the drive is around nine hours, not including border crossings. 
Domestic flights to Hwange
Air Zimbabwe offers daily flights from Harare to Hwange. The flights are one hour in duration and are normally direct. 
Fastjet also offers direct flights from Harare to Hwange a few times per week.
Charters and airlines that service this destination.
---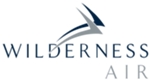 Wilderness Air is proud to be the air partner of Wilderness Safaris, a responsible ecotourism and conservation company with private access to the finest wilderness and wildlife areas of southern Africa. Wilderness Air began operating in 1991, with one aircraft based in Botswana servicing two camps in the Okavango Delta. Today, Wilderness Air is also based in Namibia, Zambia and Zimbabwe, oper… Visit website Visit website
Also flies to: