Safari suitability:

8/10
Find your tour
Top destination, but not for the intrepid traveler as it is difficult to reach.
Total area:
2000 km² (772 mi²)
Anti-malarial:
Not required
---
What YAS members think
Most-visited month:
April
* Crowded parks have a lower rating
---
Highlights
Stunning views from escarpment over Zambezi River. Great park for hiking.
Remote setting attracts fewer visitors. A huge draw for those looking for less-crowded, more rustic safari destinations.
Four of the big five are found here. Only the black rhino is absent.
Excellent opportunities for sighting other big game such as cheetah, hippos, zebra and several species of antelope.
June through October are recommended as the best times of year to visit Chizarira National Park.
About Chizarira National Park
Situated in the northwestern area of Zimbabwe, Chizarira National Park is one of the most isolated national parks. Its location atop the great Zambezi Escarpment provides stellar views of the Zambezi Valley and Lake Kariba below, but also makes it difficult to access. The remote nature of the park is often a lure for those wishing to visit a park with little tourism.
Chizarira was declared a non-game reserve in 1958, but there appears to be some discrepancy with regards to the origins and mean of the name Chizarira. Some sites state it means 'great barrier' in the local Tonga dialect, while others state it is a Shona word meaning 'cage trap'.
This remote area of wild, untouched flora and fauna is endowed with stunning, green gorges, natural springs, plateaus, dense woodland and flood plains, which may explain why it's often referred to as the most scenic park in all of Zimbabwe. The park is renowned for its walking trails which come in a wide-variety of difficulty levels and offer stunning vistas from the escarpment. Due to the presence of large game and predators, visitors are only allowed to walk under the supervision and protection of an experienced guide. Visitors are able to make game drives in their own vehicles or book guided tours with the local operators.
Wildlife of Chizarira National Park, Zimbabwe
Chizarira National Park is home to four of the big five: buffalo, elephant, leopard and lion can still be seen here. Unfortunately, the black rhino was hunted to near-extinction and the remaining animals were relocated to hopefully protect their diminishing numbers. Other large animals can be found here, including the following: cheetah, hippos, warthogs (large-ish animals), zebra and several species of antelope. Game viewing can be difficult at times, due to the tall grass in the valleys. At the height of the dry season the viewing is its peak, due, in part, to the reduced greenery. The park also features a vast array of birdlife—up to several hundred species.
When is the best time of year to visit Chizarira National Park?
The Park is usually open to visitors all year round, with restrictions on local movement being imposed during the wet season. The main rainy season in Chizarira comes during Zimbabwe's fall—March through May. During this time, travel may not be possible due to extremely muddy conditions. The dry season, roughly June through October, is recommended as the best time of year to visit.
Off-road vehicles and 4x4s are recommended as the only way to view this part of Zimbabwe.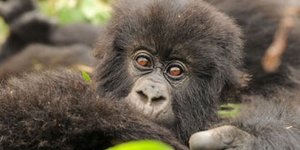 Visited: Apr. 2014
Reviewed: Jul. 19, 2014
If you're looking to escape the crowds, come here. If you're looking to see an abundance of wildlife and not get depressed about the effects of poaching, don't come here. Loved the fact that we could do walking safaris, but the underlying sadness dominated. It's quite a ways away from the other parks, too, so I felt it was sort of time wasted.
* Crowded parks have a lower rating
---
Safari enthusiast

United States
Visited: Apr. 2014
Reviewed: Jul. 19, 2014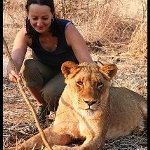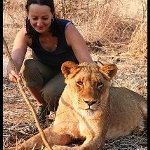 Safari enthusiast
Top contributor
Safari guru
African traveller

Australia
551 kudus
Photos (0)
Reviews (15)
Visited: Sep. 2011
Reviewed: Jun. 01, 2013
After an absolutely harrowing journey from Vic Falls (what a pot-holed nightmare that was), the complete wilderness in Chizariza was an absolute delight. The best way to experience this camp is to organize a 3-4 day trip from Vic Falls, as all the in-park camps are just about derelict so you'll need to bring all the food/water etc for the entire duration. Unless you're overlanding with your own vehicle (as we were) and are self-sufficient, it's impossible to visit this camp independently. Zimbabwe has suffered (and continues to suffer) from its long, drawn-out neglect and political problems, and unfortunately it's the game parks (and the game) which seem to suffer as well. This park is supposed to be 'protected' yet don't be surprised if most of the big game' you'll see will be rotting or fossilizing in the middle of the bush. Very, very sad...poaching is still strife in this area even though the Anti Poaching Foundation is doing its best to embed itself in the park and fight off the attacks. The park itself is absolutely splendid, the scenery is astounding and some of the abandoned thatched-roof camps are right on the edge of escarpment and gifted some of the best views of our entire African adventure trip. Recent reports from overlanders are sounding much more positive and indeed the conditions here may have changed in two years. I certainly hope so, the only thing missing from this absolutely mind-boggling scenery are the animals! So...if you've been in Africa a while and want to experience an incredibly wild spot, then by all means head here, but if it's the Big 5 you're after then best you head elsewhere for now. Fingers crossed for the future of this park.
* Crowded parks have a lower rating
---
Safari guru

Australia
Visited: Sep. 2011
Reviewed: Jun. 01, 2013
Driving to Chizarira from Harare airport, Zimbabwe
It is about a seven-hour drive from the airport to the park gate, in normal conditions.
Domestic flights from Harare to Chizarira National Park
Several airlines, including: Air Zimbabwe, Fastjet and Hahn Air Systems, offer direct service. The flight is 65 minutes in duration.