World Tours and Safaris Tanzania
Main focus:
Budget safaris
Languages:
English, French, German, Spanish
---
Offers tours in

Tanzania
---
About World Tours and Safaris Tanzania
We have been in the safari business for over 17 years now and managed to discover exciting places and fascinating scenes in the country just for your enjoyment and pride. Our safari guides and drivers have been trained to offer exceptional safari memories for you and your team.We are the true experts when it comes to Tanzania and we arrange lodge and camping safaris as well as Mt Kilimanjaro and Mt Meru climbs, relaxing beach stays on the shores of the Indian Ocean and Zanzibar islands.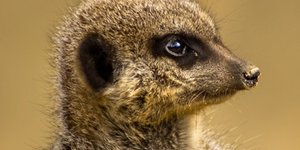 Visited: Aug. 2009
Reviewed: May. 21, 2019
My husband and I went on a tour with World Tours And Safaris Tanzania in August 2009. We started in Tarangire, headed to Ngorongoro, Serengeti, Lake Manyara and ended in Arusha. We had a BLAST.

Richard, the tour operator, is wonderful, and by going with his company, we felt like we were supporting the local economy more than operators in the US who then contract with local companies. In fact, going "local" probably knocked a couple thousand dollars off the price of our trip. It was much more affordable and we didn't have an unlimited budget.

We did the step 2 type accommodations -- so we stayed in the wildlife lodges and not the Serenas. They were perfect for us -- not luxury but more than sufficient, and the views were beautiful.

I would go with Richard's tour company again -- in fact, we may be revisiting and we will book with him again. The only negative of the whole trip was that occasionally our jeep had some issues restarting, but our driver was able to get it going. It just meant a couple of pauses in some areas but still -- it didn't detract from the trip.

Oh and as far as wildlife viewing, we saw what the folks who book through more luxury type operators saw. Plenty of Abercrombie tour buses passing us by. We also saw a kill, and got so "tired" of seeing lions and cheetahs that we got to a point where we weren't stopping for them anymore. You know you are having a great trip when you've gotten to a point where you're only interested in the really rare stuff.

Anyways, long story short, our trip was wonderful and we'll certainly never forget it. I wholeheartedly endorse Richard's company, and if you are looking to "go local," you won't go wrong here. Good luck and happy safari planning!
---
Safari enthusiast

United States
Countries visited:

Visited: Aug. 2009
Reviewed: Oct. 07, 2018