World Tours and Safaris Tanzania
English, French, German, Italian, Spanish, Swahili
---
Offers tours in

Tanzania
---
Contact info
About World Tours and Safaris Tanzania
World Tours & Safaris Tanzania is a Tanzanian family owned travel company based in Arusha, Tanzania which has been specializing in quality tours and safaris at reasonable prices for more than 20 years now. We are the true experts when it comes to Tanzania, we arrange luxury, mid-range and budget camping safaris as well as Mt Kilimanjaro, Mt Meru climbs. Besides beautiful scenic Tanzania safaris and trekking tours, we organize relaxing beach holidays on the shores of the Indian Ocean on Tanzania's Islands.
About our safari vehicles
For Safari, we have a wide range of 4x4 customized Land Cruisers with pop-up roofs with the sitting capacity of 5 and 7 people (window seats) that can withstand both dry and wet conditions during the safari. The vehicles are equipped with 2 extra spare tires, a hi lift jack, a fridge, charging ports, a radio call, a pair of binoculars, guide books and are regularly maintained to be fit for safari use. For Airport Transfers, we use comfortable saloon, minivan, minibus or buses depending on the number of people to be taken to/ from the airport comfortably.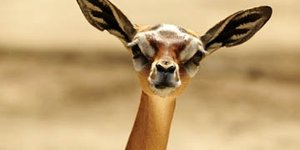 Visited: Oct. 2015
Reviewed: Feb. 11, 2019
We did the 6 day Kilimanjaro hike (Machame route) and the 5 day safari tour (Lake Manyara ,Serengeti, Ngorongoro crater).

Price was under $2500 per person for all the basics and no hidden changes for parks. It covered everything except of course tips. We did spent around $450 for tips average for safari, Kilimanjaro, taxis and hotel. Price is good since you get both Kilimanjaro and Safari. And you get not much more for paying a lot more $$$ from the big commercial agencies.

All in all you get same lunch food from all tour companies, same service(now it depends how professional and nice is the crew. Ours were very nice people) but pricing varies a lot between companies. So choosing reasonable pricing with good tour package works best in all cases. Indeed the matter of professionalism and maintenance and availability of gear is the most important aspect when choosing between similar price offers. So after careful research World Tours and Safaris was our choice. Would we recommend them? Yes.

When doing our research it was also very important for us the people that will be our crew are treated and paid fair by their employer.

About Kilimanjaro trip (9/10):
I did succeed climbing Kilimanjaro all the way to Uhuru peak thanks to my crew and my preparedness. Please make sure you bring your prescripted diamox and ibuprofen pills from your home country. It is very important to have them with you no matter what anybody says, no matter you think or read in Internet that you need them or not, because in the end you may need them with high probability. That was our case too.

Food at the Kilimanjaro hike was very good. It is not fine dining but it is more than delicious for the conditions. My favorite was the cucumber soup we had one evening.

Kilimanjaro guides did excellent job. Their number one priority was to get us to the summit and that says enough how much they are reliable.

All the crew was friendly and willing to help if needed. I can absolutely confirm these guys work so hard you have no idea. And I've asked about their ages. They are around 24-35 years old. We were 3 people with 14 people crew. I sincerely thank the porters, cook and guides for all hard work and making our difficult mission in Tanzania fun, easy and possible.

How worth is to pay for mobile toilet? We didn't pay for that and we did not need one. What was available as public restrooms was pretty decent compared to what we've expected. I saw several mobile toilets and by what I saw will tell some of them were more "abused" than the public ones. But if you are a pretentious princess or old lady that has hard time squatting, go for it!

About the safari (10/10), Jeep condition(10/10):
The guide and cook we had in this trip did fantastic job. Jeep was in pristine maintained condition. Sometimes the path was so rough we were surprised the jeep was doing so well and never broke and moving fast when we had to go from point A to point B.

Guide did everything possible for us to see the big five (and we did see all the big five animals). My highlight was interesting fight between a young male lion just killed a buffalo and pack of hyenas. Guide has radio (a must for all good safari guides) station which is important for him to get us to the interesting events happening during the game rides. They call them game rides because it is hit or miss regarding what you will see during these rides. I've asked our guide how much experience he has in business. He said 15 years as I can remember.

Cook really poured from his heart into making good dinner, lunch and breakfast. We had some Swahili traditional dishes and food was delicious!
The last day at the Ngorongoro crater camp there was raining cats and dogs and these guys were all wet outside putting all the luggage back in the jeep. We got dry in the jeep as our luggage was dry too. Kudos to these guys!

From our crews I did not hear any whining about tips and insisting when to give them. Of course we had short talk the last days because that is something that has to be arranged properly and we wanted to be arranged properly. These guys are professionals and they did not try to make us feel like ATMs. As expected we also wanted to be good clients and we were prepared to tip them accordingly too before our trip to Tanzania!

Thank you Richard for putting this trip together and providing us with excellent crew.

An advice about hotel accommodation between the tours. The default hotel we were provided had the basics and overall met out needs, but also was cheapest and we did not have to pay extra for something better. But in case please inform yourself, inquire and do research what hotel will meet your needs.
---

United States
Countries visited:

Visited: Oct. 2015
Reviewed: Jul. 12, 2016
---
Overall rating
Cleanliness of vehicle
Meet and greet team
Quality of itinerary
Responsiveness of staff