World Tours and Safaris Tanzania
Main focus:
Budget safaris
Languages:
English, French, German, Spanish
---
Offers tours in

Tanzania
---
About World Tours and Safaris Tanzania
We have been in the safari business for over 17 years now and managed to discover exciting places and fascinating scenes in the country just for your enjoyment and pride. Our safari guides and drivers have been trained to offer exceptional safari memories for you and your team.We are the true experts when it comes to Tanzania and we arrange lodge and camping safaris as well as Mt Kilimanjaro and Mt Meru climbs, relaxing beach stays on the shores of the Indian Ocean and Zanzibar islands.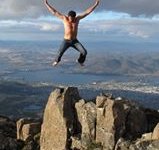 Visited: Jul. 2014
Reviewed: Dec. 11, 2017
I went to see the great Migration, visit the mighty Ngorongoro Crater & Serengeti again, Climb Kilimanjaro, walk the Ngorongoro Highlands, climb the Masai Mountain of God " Eldoinyo lengai". Tanzania has these and much more.
It's a few months now since my trip of a lifetime with World Tours & Safaris and now the whole experience has time to sink in. What are my first thoughts? Wow! When can we come again?
I have travelled 9 countries in Africa and close to 70 worldwide & there are only a handful of places I would return to. Tanzania and the Galapagos islands top the list. Why did I return to Tanzania of all African countries and use World Tours & Safaris?
1. Achieving your goals. I believe Tanzania has the greatest number of the top attractions and best natural animal photographing opportunities in Africa. The best chance of seeing the greatest biodiversity of mammals in any one spot in the world! Just Ngorongoro Crater for all the big 5 is just amazing not to mention its landscapes. There's a huge selection of other parks & attractions including favourites like Serengeti Tarangerie. The worlds highest freestanding mountain Kilimanjaro (on my bucket list). As a serious photographer, I needed to know I was in the best place for the best opportunities in the least amount of time.
2. Safety and reliability. Taking all things into account Tanzania is a place I would feel happy taking my family to when supervised by a great reliable team like Richard's. Richard is a wealth of knowledge and an expert on where to go what to do, when and how to do it safely.
3. Money and Value. I found Richard had an excellent range of options from budget and camping through to the top end magnificent lodges and luxury camps. I will never forget the the views lodges overlooking Lake Manyara the Ngorongoro Crater and throughout the Serengeti and many other parks. Knowing your money is going where you send it is utmost importance. Its a catch 22, big overseas agencies out of Africa may offer security but at a huge extra price for the same product and the unknown lower end of the market agencies could be fly by nighters. I found Richard great to deal with and competitive in all aspects of my tours and he was always contactable.
4. Food was always good and plentiful. I never once had any problems and had some great culinary experiences.
There is so much more I could say but now what remains beside those vivid memories of the landscapes & animals is the "team the family." I felt a part of there with Richards Crew. I would like to thank them all for making my dream a reality. Yes I am giving him a big plus because he was able to make it happen, safely efficiently and economically and I know he will look after me again should I decide to return to Tanzania, which is highly likely.
---
Safari enthusiast

Australia
Countries visited:

Visited: Jul. 2014
Reviewed: Oct. 01, 2014