English, French, German, Italian, Spanish
---
---
Contact info
About Maasai Wanderings
Maasai Wanderings offers unique African wildlife safaris, mountaineering treks, cultural experiences, historical site visits and beach holiday escapes exclusively in Tanzania. We are passionate about our wildlife, tribal cultures and all of the mystical treasures that Tanzania has to offer and this makes us proud to present it to you. The combined experiences of the Maasai Wanderings team demonstrates a concise understanding of wildlife behaviours, practical local knowledge of culture and history and dedication to each individual adventure – all of which create a 'special' experience!
About our safari vehicles
At Maasai Wanderings, we have a fleet of Toyota Landcruiser 4WD vehicles, modified for game driving and wildlife viewing. These include extended 8 seater and normal 6 seater versions, including driver's seat. Each vehicle has a pop top roofs (or can be modified for photographers with rollback canvas roof and windows), large windows, charging system, first aid kits, Simba jack, fire extinguisher, reflector triangles, tool kits, refrigerators and is driven by an individual driver. We have our own garage and mechanics on-site for services and repairs and they can even convert our own vehicles to the extended version when required. Upon request, we also include tea/coffee basket for the clients free of charge. Our team of guides speak English, French, Spanish, Italian and Swahili; as well as their own tribal languages. All members have a minimum of eight years guiding experience, with a minimum of Certificate of Wildlife & Guiding (two year course). Each guide has guide books and binoculars to offer for use by the clients. However, if clients would like exclusive use of binoculars, they should bring or hire their own. The guide teams are recognizable by their khaki & orange polo shirts, khaki short or long sleeve dress shirts, khaki short or long trousers, cap, black vest or sweater; all embroidered with our uniform logo. We pay above award wages and work together as a family, sharing good times and bad.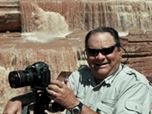 Visited: Aug. 2013
Reviewed: May. 01, 2016
I have lead photography safaris to Africa since 2009 and exclusively use Maasai Wanderings as my outfitting service of choice. Their care and concern for meeting the needs of my clients really is above compare.

Their knowledge of the flora and fauna plus their willingness to share it with my clients sets the standard that other outfitters and safari services should work to obtain.

One of my clients from Washington state wrote: "The Accommodations, transportation and meals arranged by Maasai Wanderings for us were safe, comfortable and relaxed. They found everything there was to see. We were able to photograph Africa's 'big five' and so much more! Birds, mammals, reptiles, scenics, and Maasai warriors; nothing was missed. Maasai Wanderings got us there, while our safari leader Tom Whetten helped us capture more than just great photographs; we tasted Africa."

Another client from Florida wrote: "The guide company Tom used (Maasai Wanderings) was excellent. I had heard horror stories about some of the companies, but this operation was great! One of the driver/guides we had was a born spotter, he could see animals at distances that were incredible and with that we had an advantage to reach photo sites others may never encounter (the 'Eyes of Godwin')."
"This was the best trip I have ever taken. So much so, I plan on returning to Africa to (hopefully) climb Mount Kilimanjaro with Maasai Wanderings as my outfitting service."

NOTE: Doreen did return to African and climbed Kili and yes she used Maasai Wanderings.

Another client from Arizona wrote: "The guides we had in Tanzania, Nas and Godwin, were very knowledgeable. They knew the habitat of the animals and exactly where we could find them. If we had questions they had an answer for us and you knew it was not a made up answer. If we were on the road and wanted a shot of something they would stop, no questions asked."

My thanks to the owners of Maasai Wanderings Donna Dugan and Naseeb Mfinanga for their years of outstanding service to me and my clients.

---

United States
Countries visited:


Visited: Aug. 2013
Reviewed: Nov. 24, 2014
Show more
---
Overall rating
Cleanliness of vehicle
Meet and greet team
Quality of itinerary
Responsiveness of staff