Main focus:
Mid-range safaris
Languages:
English, French, German, Italian, Spanish, Swahili
---
Offers tours in

Tanzania
---
About Happy World Safaris
Happy world safaris is a Tanzania privately owned tour company based in Arusha, Tanzania delivering bespoke programmes that allow the traveler to experience the awe of Africa. We are Tanzania Best Safari Outfitter with experience in preparing remarkable Safaris to all National Park and Game reserves. Delightful your vacation in Tanzania by meeting our staff and start planning your holiday today. Make the most on the superb wildlife viewing in top-class parks. The annual great migration where over 2.5 million wildebeest and zebra migrate from Serengeti National Park in Tanzania to Masai Mara National Reserve in Kenya. Authentic African wilderness with unfenced parks, dirt roads and endless plains. Choose a wide range of budget, mid-range and luxury safari options. Best chimp tracking of Africa in Gombe- and Mahale Mountains National Park. Extend your safari holiday by climbing Africa's highest mountain; Mount Kilimanjaro or Climb Mount Kilimanjaro and extend your holiday with a Safari.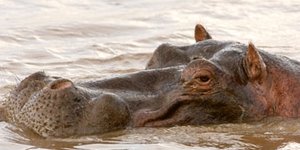 Visited: Dec. 2015
Reviewed: Jul. 19, 2018
During my last holidays in Tanzania I went for a 5 days safari with Happy World Safaris. We went to Serengeti, Ngorongoro and Tarangire parks and we were camping.

The safari was very well organized, there were 3 guys taking care of us: Joseph who always had something interesting to say about animals, nature or culture, the same about the driver who also had to be very experienced to be able to drive some difficult roads, and the food prepared by the cook was excellent.

All the time I had an impression that all the guys were putting a lot of effort into the trip and everybodyís comfort and smile at the end, I would recommend Happy World Safaris to anyone going for a safari in Tanzania.
---
{{ review.user.profile.user_type_display }}

Switzerland
Countries visited:

Visited: Dec. 2015
Reviewed: Dec. 22, 2015
Show more