Main focus:
Mid-range safaris
English, French, German, Italian, Spanish, Swahili
---
Offers tours in

Tanzania
---
About Happy World Safaris
Happy world safaris is a Tanzania privately owned tour company based in Arusha, Tanzania delivering bespoke programmes that allow the traveler to experience the awe of Africa. We are Tanzania Best Safari Outfitter with experience in preparing remarkable Safaris to all National Park and Game reserves. Delightful your vacation in Tanzania by meeting our staff and start planning your holiday today. Make the most on the superb wildlife viewing in top-class parks. The annual great migration where over 2.5 million wildebeest and zebra migrate from Serengeti National Park in Tanzania to Masai Mara National Reserve in Kenya. Authentic African wilderness with unfenced parks, dirt roads and endless plains. Choose a wide range of budget, mid-range and luxury safari options. Best chimp tracking of Africa in Gombe- and Mahale Mountains National Park. Extend your safari holiday by climbing Africa's highest mountain; Mount Kilimanjaro or Climb Mount Kilimanjaro and extend your holiday with a Safari.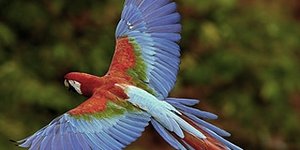 Visited: Dec. 2019
Reviewed: Sep. 09, 2020
Since returning home from our very first safari in Tanzania, we can't stop reminiscing on all the breathtaking memories we had in the wild and are already thinking of our next trip back!
With 6 of us all together, mom and dad, 2 sons, and 2 daughters-in-law, on our first trip together in Tanzania, we felt so well taken care of by our excellent safari guides and at each of our accommodation sites.

Happy World Safaris took care of our every need so that we were able to enjoy our time together, witnessing unforgettable moments with the Big 5 and many more. We were blown away each day and amazed at how each day seemed to top the day before.

Some of our treasured moments include viewing a gazelle giving birth and the baby calf's first steps, lions lounging on tree branches, vultures and jackals flocking in and competing over a fresh kill after a cheetah wrapped up its meal, a water hole viewing that started out with 2 elephants splashing in the water, then 2 zebras taking a drink, and then an endless herd of wildebeests appearing out of nowhere and taking over the water hole! What a treat to capture it all on video and pictures to relive and share with our family and friends!

Being there during the end of December 2019 also gave us precious viewings of the young, including lion cubs, leopard cubs, zebras, elephants, hippos, wildebeests, warthogs and so much more!

Thank you Joseph for setting up the trip and we also can't say enough wonderful things about our guide Zebe! He shared with us his extensive knowledge of the animals, enthusiasm for the experience, and stories of his favorite safari moments. By the end of the trip, Zebe had become like part of our family. He was such a big part of what made our trip a trip of a lifetime. Thank you so much Happy World Safaris. We can't wait to return. Asante sana!
---
Safari enthusiast

United States
Countries visited:

Visited: Dec. 2019
Reviewed: Feb. 07, 2020
Show more
---
Overall rating
Cleanliness of vehicle
Meet and greet team
Quality of itinerary
Responsiveness of staff