About African Breeze Tours
A Kenyan Based Licensed and Registered Tour Operator offering Safaris in East Africa. We have specialized in arranging tailor-made travel, safaris to East Africa,We provide the best of our services thus creating a memorable holiday experience. Our tailor-made department can arrange any itinerary to suit your exact requirements, and additionally we also have a dedicated honeymoon and wedding department. Let us share your Africa Travel Experience with you.
About our safari vehicles
We have 4x4 Safari mini van with a pop up roof and also 4x4 Toyota Land cruisers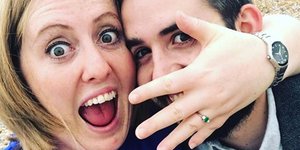 Did not go on this tour
Reviewed: Jul. 13, 2020
DO NOT BOOK with African breeze tours – warning! Cate is at best, disorganised, unresponsive and manipulative, and at worst a con artist. AVOID AVOID AVOID

We booked our honeymoon with Cate at African Breeze tours – we were super impressed with her communication, putting together a bespoke package, and offering a great price.

We arrived at the airport, expecting a driver to pick us up from arrival. We landed at 5am, and Cate told us that we would have to wait until 7.30am for her and a driver – which we did.

The next few days were fine, although we hadn't booked a private tour, no one else joined us, and it was great. We stayed at Treetops (highly recommend a stay here), Samburu Lodge (again a great hotel), and our driver/guide Solomon was good, he was a little maverick, and at times I wasn't too sure if he was totally sure where he was going or whether we were lost.

The second half of the week though was horrendous, stressful and has really tainted my view of the honeymoon. We arrived after an 8 hour drive from Samburu to Lake Nakuru (although Cate told us it was a morning drive, and we would be there by lunchtime – we left at 8am and arrived gone 4pm!). Our driver struggled to find the hotel (Eagle Palace), which was in the city centre, not a hotel you would expect on a safari. Once we checked in, the driver said we should go for a drive around Lake Nakuru, but Cate hadn't sent all of the money, and so we would need to pay $200USD. With the park only open for another hour, we decided it wasn't worth it, but we were now worried that our driver didn't have any money for fuel, and wasn't prepared to drive us to Maasai Mara until he was paid. Cate didn't pick up anyone's calls, said she was having bank issues, and couldn't pay until the morning. She didn't read the WhatsApp messages and we had a strife night in Nakuru.

Cate paid the driver his fuel money so we left Nakuru, and headed for the Maasai Mara. En route we switched vehicles and drivers, and it appeared that Cate had booked us onto a tour with another company (Bencia tours – who were amazing!), we checked into the lodge (Ol Moran) and went for a drive the next day. When we arrived back at the lodge the staff were waiting for us and said our agent hadn't paid for the room and so we were unable to get into our room until we paid $360USD. They had tried to get hold of Cate all day and she had promised to pay, but didn't. After over 2 hours we managed to scramble together all the money the lodge required and paid it over, only then did Cate pay the lodge and our money was returned later that night. The lodge had told us that Cate had booked us into the lodge on the day we arrived, despite us booking with Cate 9 months before we arrived, and she had confirmed the lodge name and booking with us.
Overall the Safari was great, but African breeze were a nightmare. The company address is a PO box at JIKA airport – and this should be a warning sign to anyone.

AVOID AFRICAN BREEZE TOURS AT ALL COSTS, if you already have booked with them, I suggest you double check that all the accommodation has been booked and paid for before you leave, and that the driver has all the money and park fees before you leave for safari.
---

United Kingdom
Countries visited:

Visited: Sep. 2019
Reviewed: Sep. 29, 2019
---
Overall rating
Cleanliness of vehicle
Meet and greet team
Quality of itinerary
Responsiveness of staff