Safari suitability:

7/10
Find your tour
Four out of the big five, ocean safaris with whales and sea turtles are special attractions. Slightly more remote location.
Total area:
1100 km² (425 mi²)
Anti-malarial:
Not required
---
What YAS members think
Most-visited month:
April
* Crowded parks have a lower rating
---
Highlights
A rare, African animal habitat on the oceanside
Whales, dolphins, sea turtles and coral reefs
Wildlife viewing of four of the big five
Best times of year to visit is May through October
About Saadani National Park
Saandani National Park is a 1100 km² (425 mi²) wildlife sanctuary on Tanzania's eastern coast adjacent to the island of Zanzibar. Thanks to its Indian Ocean coastline, Saandani is one of the few African parks to offer both aquatic and terrestrial tours. Along the coast dolphins are common and Green sea turtles can be spotted. During the October and November migration, whales swim through the Zanzibar channel. Even when creatures are not swimming around, exquisite coral reefs flourish in the pristine ocean off the coast of Tanzania. Further inland, the park is diverse grasslands and forest home to buffalo, elephant, leopard and lion.
Many adventure types are available in Saandani, including game drives, canoe tours, walking safaris and birdwatching. Adventurers are likely to spot antelope, monkeys, and giraffes in addition to four of the big five. Saadani is a five hour's drive from the international airport in Dar es Salaam and three hours from Tanga. There are daily buses between the park and Dar es Salaam, Tanga and the village of Mkwaja, respectively.
When is the best time of year to visit Saadani National Park?
October and November are best for whale watching. The park is subject to the region's rainy and dry seasons. During the rainy seasons, the south end of the park is very muddy and largely inaccessible. The best time to visit is during the dry season of May through October.
Driving to Saadani National Park
From Dar es Salaam it is about four hours, in normal weather and traffic conditions.
Flying to Saadani National Park
Flights from DAR are 30 minutes in duration. It is also possible to fly from Zanzibar and flights are around 20 minutes in duration.
The following airlines travel to Saadani National Park
---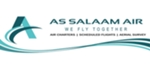 As Salaam Air has grown to be a leading air carrier between the Tanzanian Islands. Our experienced team understands that customer satisfaction is important to the creation of a successful flight operation. Thus, we go above and beyond to satisfy our clients. The airline plies eight routes to promote tourism within and outside the country. We have two fuel-efficient aircraft – Cessna 208B Grand Caravan and Embraer EMB 120 Brasilia, which are good for the environment and the safety of our clients.We would like to help you discover more about our Islands here on our website and at every step of your journey Visit website
Also flies to:

---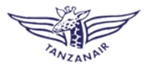 TANZANAIR was formed in 1969 and pioneered aviation throughout Tanzania. Today it continues to live up to its slogan as the"Complete Aviation Company". It was founded by Dinos J Samaras who managed the Company until he passed away in April 2010. It is now headed by his son John Samaras who was his deputy since 1983. With 45 years' experience, TANZANAIR offers tailor-made air travel to suit the needs of its customers. With a modern fleet of twin and single-engine Cessna and Beechcraft turbine aircraft, TANZANAIR's well-established reputation leads the way in air charter services throughout the region. TANZANAIR operates out of its own purpose-built Passenger Terminal located between Terminal I and II at Julius Nyerere International Airport in Dar es Salaam. The passenger lounge is adjacent to the two hangars. It is housed within a secure wall enclosed compound with ample parking facilities. Visit website
Also flies to:

---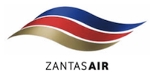 Flown by an international team of pilots, Zantas Air has one of the youngest fleets of Cessna Grand Caravans in Tanzania. These are maintained to the highest safety standards and comply with the ICAO, CESSNA, and TCAA directives. We have an exclusive lounge at Arusha airport. Guests can relax in our comfortable lounge while they wait for their flight. Our operations are designed to suit our client's needs with a customized itinerary based on their schedule. Zantas Air works with its sister company, Mbali Mbali Lodges and Camps, to offer shared charter flights. We fly passengers from Northern Tanzania to Western Tanzania twice a week on Monday and Thursdays. Visit website
Also flies to: