Safari suitability:

7/10
Find your tour
Lions, elephants and leopards are common. Sightings of rhinos and buffalo are rare.
Total area:
2100 km² or 811 mi²
Anti-malarial:
Not required
---
What YAS members think
Most-visited month:
February
* Crowded parks have a lower rating
---
Highlights
Thomas Baines Baobabs
Large springbok population
Zebra breeding ground and migration route
Only park in Botswana where springbok and impala range overlaps
November through April are the best times of year to visit
About Nxai Pan National Park
Nxai Pan National Park is part of the Makgadikgadi salt flats in north eastern Botswana. Makgadikgadi was an ancient lake which dried up 10,000 years ago, leaving only areas of dry salty clay crust interspersed with sandy desert. This truly desolate landscape features wide open spaces that make it easy to catch sight of wildlife. Nxai Pan National Park, to the north of Makgadikgadi Pans National Park, is best known for its large springbok population, the seasonal zebra migration and the cluster of the usually solitary baobab trees named after the 19th century artist and explorer who immortalized them as the Thomas Baines Baobabs. The pan is located in the Kalahari Basin, along with other commonly-visited pans: Sua, Ntwetwe and Makgadikgadi Pans, forming the largest salt pans in the world.
During the dry season, from May through October, Nxai Pan is an inhospitable desert, where the animals strong enough to brave the barren landscape fight against nature and each other for their lives. Springbok, cheetah and lion engage in heart-pounding dramas over the almost dry water holes.
But when the rains come in November, the dry savannah becomes green and the animals begin to move. The earth trembles as enormous herds of zebra gallop south through Nxai Pan to the flooding Boteti River at the southwest border of Makgadikgadi Pans National Park and east through the seasonally lush pans. Every year 25,000 zebras make this journey. Not only zebras partake of the bounty of the rain-soaked landscape, but wildebeest also join the migration. Such huge herds call forth their predators, including lions, leopards, cheetahs, jackals, spotted and brown hyenas. Nxai Pan is also known for breeding herds of zebra and wildebeest, best seen with their little ones in February.
Many animals move through the rain-soaked pans, including gemsbok, elephants, giraffes, red hartebeest and bat-eared foxes. On rare occasions even buffalo and rhinos wander through the unfenced park. Over 200 species of birdlife can be seen during the green season, ranging from herds of huge ostrich to tiny but colorful tree-dwelling birds and from raptors to ground fowl.
Nxai Pan is the location of one of the largest herds of springbok, and interestingly, one of the only places where the territories of springbok and impala overlap, providing viewing of both species. January is the perfect time to see springbok with their newborns.
Part of the Nxai Pan National Park is Kudiakam Pan and Baines Baobabs. Seven huge, gnarled baobab trees huddle together in the short dry grass while before them stretches the unrelenting dry, white salt pan. The trees, over a thousand years old, remain today exactly as the explorer and artist Thomas Baines painted them in 1862.
When to visit Nxai Pan National Park
Nxai Pan National Park is open year round. The rainy season, from November to April, is best for viewing wildlife including zebras, elephants and wildebeest. If the rains are heavy, roads can become impassable. The dry season, from May to October, is easier for travel and the best time to experience the loneliness of the desert and watch the instinctive interaction of predator and prey.
Nxai Pan National Park is easily accessible via Maun, which is a prime hub for safaris. It is roughly 200 km / 125 miles and a four-hour drive.
Many visitors use charter companies based in Maun to fly to the various lodges in Botswana. These include Delta Air, Mack Air, Moremi Air Services, Wilderness Air, Wildlife Helicopters and Kalahari Air Services.
The following airlines travel to Nxai Pan National Park
---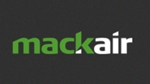 MACK AIR is a fixed-wing charter company operating from Maun International Airport in northern Botswana. Based in Maun, the gateway to the Okavango, our destinations are throughout Botswana and neighbouring countries reaching as far as Johannesburg, Victoria Falls, Vilanculos and Windhoek. Visit website
Also flies to:


---

Airlink is a privately-owned, BBBEE Level 4 business and regional airline serving a comprehensive network of smaller destinations throughout Southern Africa. We are now operating independently under our own unique 4Z flight code offering more freedom, more choices and more travel opportunities. Visit website
Also flies to: