Safari suitability:

9/10
Find your tour
A sanctuary to four of the big five, including black and white rhinos!
Total area:
670 km² (260 mi²)
Anti-malarial:
Not required
---
What YAS members think
* Crowded parks have a lower rating
---
Highlights
Four of the big five to be found here, including the white and the black rhinoceros.
Home to a colony of endangered Cape vultures.
A refuge to the Tuli elephants.
Offers amazing views from Waterberg masiff.
About Marakele National Park
Marakele National Park is located in South Africa's picturesque Limpopo Province. Set in the heart of the Waterberg Mountains, its Tswana name means 'the place of sanctuary'. When opened in 1994 it was shortly known as Kransberg National Park. Since its founding days it expanded to 670 km² (260 mi²). An abundance of wildlife can be found here, as the park is positioned in the transitional zone between the dry western and moister eastern regions of South Africa.
The park is home to four of the big five. Elephants, lions, white and black rhinos and leopards all live within this natural sanctuary, surrounded by vegetation that has a prehistoric feel to it. Tree ferns, 5-meter-high cycads, and rare species of yellowwood and cedar trees all grow here. The highlights of a visit include sightings of the endangered Cape vultures, which can be encountered if driving to Sentech Tower. More than 800 breeding pairs have settled in Marakele and a sighting offers a breath-taking experience of a special kind. 14 of the notorious 'Tuli elephants' - babies that were captured in Botswana and then held in horrible conditions - were released into Marakele National Park, after a prolonged legal and media battle. They are considered the lucky ones of the Tuli elephants and have integrated well into the Marakele herd. Rarely seen species of antelope can be found in Marakele, including reedbuck, mountain reedbuck, eland and tsessebe, as well as the spiral-horned kudu. The scenery in the park is stunning and can be best appreciated if driving to the top of the Waterberg massif. Near the camps, chacma baboons and vervet monkeys can be observed in their mischievous interactions with the environment.
Marakele is best known for bird watching, game drives, bush walks and the 4x4 eco trail. Both morning and sunset drives are available. The park has several campsites; Tlopi tented camp offers a tent with wheelchair access.
When to visit Marakele National Park?
Summers are hot but not as humid as other regions of the eastern Lowveld. Heavy thunderstorms or soft rains bring the much needed rainfall throughout summer. Winters are moderate with pleasant day temperatures and frost only occurs in the low-lying areas. Between the 1st of May to 31st of August the park is open between 6 AM and 5.30 PM. The opening hours are extended until 6 PM between the 1st of September and 30th of April.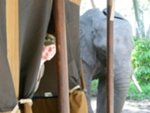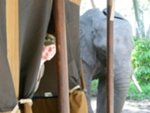 Travel writer
Safari guru
African traveller

United States
95 kudus
Reviews (4)
Visited: Aug. 2015
Reviewed: Sep. 01, 2015
A habitat restoration and wildlife repopulation success story, Marakele National Park is also amongst South Africa's most scenic. With the dramatic Waterberg massif as its backdrop, the park is home to the big five, and much, much more. At 120,000 hectares, there is no shortage of places to explore, whether on game drives, on the water, or on foot (guided, of course). The terrain is hugely diverse, from plains to riverine habitat and mountains, and allows for a lot of variety in game viewing. My recent visit was to the Marataba section of the Park, and I was fortunate to have fantastic elephant interactions, to witness huge amounts of plains game, and best of all - I enjoyed one of my most exciting night drives ever. In addition to seeing small spotted genet, lesser bushbaby, bat-eared foxes and a lengthy sighting of African wildcat, I spotted my first pangolin. Amazing!
* Crowded parks have a lower rating
---
Safari guru

United States
Visited: Aug. 2015
Reviewed: Sep. 01, 2015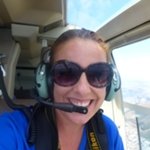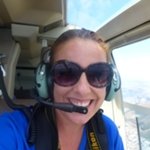 Safari guru
African traveller

Australia
103 kudus
Reviews (2)
Visited: May. 2014
Reviewed: Feb. 11, 2015
Having spent years exploring South Africa's iconic national parks and wildlife private reserves, I wasn't sure what to expect when the More Properties family invited me to stay at their newest property, Marataba in the Marakele National Park. Who knew what awaited! And if I did, I would have stayed longer that is for sure. From the moment we arrived, the service was really friendly and personal, discreet though which I personally like - nothing worse than being continuously bombarded by questions and attention. Then there is the setting. WOW WOW WOW. This place is truly the most scenic I've seen in a long time, enormous, curvacious mountains wrapping the horizon in front of you. Now for the actual lodge, oh my goodness I gasped under my breath. If I could sketch I would have illustrated the main building to one day recreate it as my own family home because it was truly perfect. Open plan yet with intimate areas for quiet moments shared with loved ones like the library, open fire, lounges and then stairs down to the lovely grassed area under trees overlooking almost completely dry river bed and in the background, those mountains. This would be where lunch was savoured each day and time lazing in lovely hammocks. The dining room inside is very spacious and at night, quite grand the way it is set up and lit. And now for the rooms, you walk down sandy pathways and come to your enormous semi-tented room on stilts with more solid wall structures internally giving it a really homely feel. Your private verandah with beanbags no less, has the wow views and inside, your bed and free standing stone bath are positioned to capture the views. There was a pool area with sun loungers, but we didn't spend time there as it felt very open and exposed and we preferred time together exploring or lazing in hammocks and beanbags! It is perfect for families though as the pool is really well positioned and has all the safety requirements necessary to ensure a great stay. Now to the safari activities... there are game drives in open sided 4x4s, a lovely boating cruise at sunset and fantastic walking. Because the national park is massive, you don't really see an abundance of wildlife, it is a challenging safari and in our opinion, all the more rewarding. So it is ideal as a first time safari goer who may want to relax first and ease their way into safari and next go somewhere like Madikwe, Kruger or Sabi Sand where wildlife is big hitting. Or for the safari purist who really is in touch with the rhythm of life and nature and wants the thrill of the chase. Whilst we were there, the head guide took us to the site of their soon to open Walking Trails Lodge. It will allow for two and three night walking safaris in a more remote area of the national park. Riverine and waterholes trail, gorge trail where you may get to swim in a fresh water pool, mountain trails which are a little bit longer and ideal for those wanting the ultimate views over Africa's vastness and then special interest trails focusing on the history of the reserve, its cave paintings, stone age relics and iron age ruins. So what did I think overall - loved it. Quality of wildlife was great, just not abundant so I've given it a 4. Quality of lodging 5 star for sure, just remember the pool is very open and exposed to guests sitting on the grassed area and walking past to their rooms. It won't bother many guests, I'm just a bit of a prude... No crowds in this national park. The lodge can get busy and noisy if there are multiple families staying. But there is ample space to keep to yourself. Overall, 5 stars for me! I'll go back in a heartbeat, this time with my toddler.
* Crowded parks have a lower rating
---
Safari guru

Australia
Visited: May. 2014
Reviewed: Feb. 11, 2015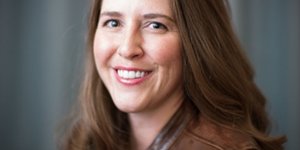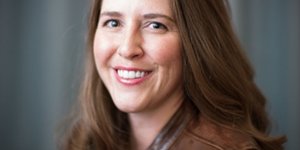 Travel writer
Top contributor
Safari guru
African traveller

South Africa
582 kudus
Reviews (7)
Visited: Jan. 2010
Reviewed: Nov. 04, 2014
Marakele is one of the smaller and lesser visited national parks in South Africa. It's located relatively close to Johannesburg (about a four-hour drive), so it can make a nice weekend trip for travelers to Johannesburg who don't have time for a more far flung safari. Marakele is now a big five reserve after the translocation of a herd of buffalo in 2013. When I was there I saw elephant, rhino, impressive kudu, ostrich, impala, zebra, warthog, klipspringer, and steenbok among others. However, the best sighting I had was of a huge rock monitor lizard, the biggest I've seen. Birding in the park is also very rewarding. The landscape is beautiful—consisting of grassy plains, woodlands and imposing rock formations. One of the draw cards of Marakele is that it's quiet, with relatively few visitors and amenities. There's no shop or restaurant, so bring your own supplies, including charcoal or wood for a camp fire. Accommodation is in safari tents in the Tlopi tented camp, a self-catering cottage, or at the Bontle camp site. I stayed in the latter and had a relaxing, quiet stay—exactly what you want when camping. Roads to the camp sites are accessible in a normal car, but four-wheel drive is necessary for several of the roads in the park. A must-do on a visit to Marakele is to drive the narrow, winding road that takes you to the top of the Waterberg massif. The views are awesome, and your chances of seeing a Cape Vulture are quite good. Marakele is home to the largest breeding colony of these endangered birds in the world. The park literature claims that you will be in "close proximity" to the vulture colony, so I was a bit disappointed when I got to the top of the mountain and realized "close proximity" is a relative term. You can't actually see the colony. Nonetheless, it's nice to observe the huge birds soaring over the valley. Marakele is definitely worth the trip if you want a quiet experience away from the crowds.
* Crowded parks have a lower rating
---
Safari guru

South Africa
Visited: Jan. 2010
Reviewed: Nov. 04, 2014