Prepare for South Africa's new child travel regulations and you will be able to enjoy a family holiday of a lifetime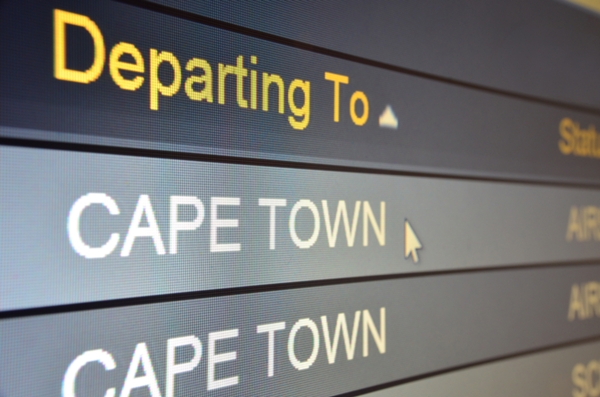 Published on July 19 2014
Written by: Fran
1016 views
What to know if you're traveling with children to South Africa
Highlights
Families planning on traveling to South Africa after October 1, 2014, need to be aware of new travel regulations for children.


Travel documentation for children under the age of 18 will from October 1, 2014, include an original, or legally approved copy of the child's birth certificate.

Where the child will be traveling with a single parent, or no parent, legally drafted documents supporting the child's travel plans will need to be submitted on behalf of the absent parent, or both.

Travel agents need to be aware of these new regulations to assist families accordingly.
More paperwork, stricter rules, but hopefully safer for children – South Africa is introducing new traveling rules for families or individuals traveling with children to and from the country. Initially set for implementation from September 1, 2014, the new regulations proved some practical obstacles which necessitate more time, but now the new regulations will apply from October 1, 2014.

Here's what to know if you are planning to travel with children to South Africa after this date:
Birth certificates to accompany passport and visas
The new rules will enforce families or individuals traveling with children – whether family or non-family children, to produce complete and unaltered birth certificates as part of standard traveling documents. This will be relevant for all children under the age of 18, regardless of nationality and or language. Where birth certificates are in a foreign language, officials will request birth certificates to be accompanied by a sworn English translation. The new regulations require that birth certificates must either be the original version, or a legally approved copy – no ordinary copy will be accepted. Families need to plan ahead and allow the necessary time to obtain, or legally prepare, such documents.
South African travel laws for children: Even stricter rules for single parents
The new travel regulations will be even stricter for single parents. Where single parents want to enter or leave South Africa with their children, further documentation representing, or on behalf of the absent parent, will be required. Valid documentation in such cases can include an affidavit in which the absent parent declares and give consent for the child's travel arrangements, court documents confirming guardianship, or a death certificate, where applicable. Documents needed will vary on individual family cases, and need to be decided accordingly. Travel agents and or a legal representative should be able to advise and assist families. In the case of an affidavit, the date of issue will be important: affidavits on behalf of the absent parent will only be considered valid if used within three months from date of issue.
Youth groups traveling to South Africa
These new regulations apply to all youth traveling to and from South Africa, whether traveling with both parents, a single parent, grandparents or without parents – as would be the case of school groups or outreach groups. Where children are accompanied by adults other than their parents as part of school or outreach groups, the responsible adults need to be in possession of valid affidavits, in which both parents give consent and approval of their children's travel arrangements.
Opposing views to new South African travel laws
To date, the tourism industry has reacted with opposing views. All of this is amounting to a whole lot of documentation complexities, something the South African tourism industry fears will negatively impact family travel plans to South Africa. This has already caused the South African government to delay the implementation of the new regulations to October 1, 2014. Other sectors of tourism industry and public safety departments are however encouraging the new regulations – including airlines which say that the stricter rules will improve child safety in and outside of South Africa.
Why the new regulations are critical for child safety in South Africa
These regulations may sound like a whole bunch of additional paperwork, planning and even expenses. However, there are solid reasons why South Africa's government is implementing these regulations: a child is kidnapped every six hours in South Africa. As for child trafficking, statistics show that at least 45,000 children are trafficked in South Africa on an annual basis. Kidnapping, abductiona and trafficking - these crimes are targeted at children in South Africa under the age of 14 years. But the new child travel documentation regulations can work significantly towards addressing these crimes.
For those wanting to travel to South Africa soon, the best way to deal with these new regulations is to prepare in detail. Know exactly what documents your family requires, and if processes are necessary to obtain these, know how much time will be needed to obtain the documents. South Africa is committed to both tourism and the safety of children in the country – prepare your applications carefully and a South African adventure will still be waiting for your family.
---
Sources and credits
Salvation Army: Anti-Trafficking and kidnapped children stats from the South African Police Service.
About the author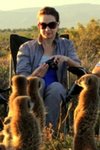 Fran

Has been on: 11 safaris
Seeing beyond the average tourist routes and experiencing local life is my type of travel! Living in South Africa I'm an environmentalist at heart, and I continue to marvel at the beauty of the African continent.
Share on:
© Your African Safari Ltd, All rights reserved.
About YAS
Your African Safari is a safari-planning and safari review site. It was created to help support a healthy African wildlife population. All reviews are vetted before being approved and only ethical tours are published