Lower Zambezi National Park
Safari suitability:

8/10
Find your tour
Diverse ecology, 4 of big 5 (no rhino), easy to access, exceptional fishing.
Total area:
4092 km² (1580 mi²)
Anti-malarial:
Not required
---
What YAS members think
Most-visited month:
April
* Crowded parks have a lower rating
---
Highlights
Four of the big five
No giraffe.
Close proximity to Lusaka's international airport.
Purportedly has the highest concentration of bird species in all of Africa.
Canoe safaris possible!
Night drives and walking safaris possible.
Mana Pools, in Zimbabwe, is just on the opposite side of the Zambezi River, making it very easy to view two outstanding parks in one, tidy safari.
About Lower Zambezi National Park
Lower Zambezi is among the newest national parks in Zambia, where it was the president's private nature reserves until 1983. The park borders Mozambique to the east and its south border spills over into Zimbabwe's Mana Pools Reserve. Although it is smaller 4092 km² (1580 mi²) and less developed, the animal viewing here is extraordinarily exquisite. Zambezi is home to four of the big five: buffalo, elephant, leopard and lion. Additionally, eagles, crocodiles, antelope, baboons, zebra and hippopotamus call the park home. With its lodges and camps along the Lower Zambezi River on the park's south border, canoeing safaris last as long as six days landing at a different camp each night. Canoe safaris are either proactive, where each adventurer is responsible for setting up and breaking down camp, or passive guided tours. Walking and motor safaris feature spectacular big game viewing. Not surprising, fishing in Lower Zambezi is exceptional. The park is also documented to have one of the highest concentration of bird species in all of Africa, making it a prime destination for birding safari enthusiasts.

When to visit Lower Zambezi National Park?
Zambia has a rainy season from end of October to late April. During the wet, or green, season, many of the camps close, as they are not accessible once the rains come. The dry season is both hot and cool, but never very cold nor extremely hot. Although the rainy season begins in late October, until December it is often considered hot and dry. The rains come in after the New Year. The ideal season for safaris and wildlife viewing is June through early November. The fishing season is best in September and October.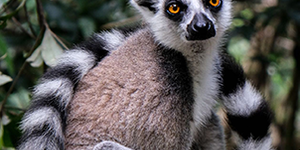 Visited: Sep. 2018
Reviewed: Mar. 22, 2022
Submitted in:

I had traveled to Lower Zambezi National Park for a 6 days vacation, while on vacation I visited 3 different lodges, some where outside the park while others inside the park, it was a great experience because I've never in my life come face to face wild animals like Lions, Elephants and Hippos without being harmed though it was scary but very nice. I never new that Lower Zambezi National Park was filled with wildlife in abundance.
* Crowded parks have a lower rating
---
None

Zambia
Visited: Sep. 2018
Reviewed: Mar. 22, 2022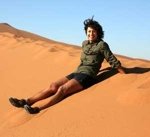 Visited: Sep. 2011
Reviewed: Mar. 24, 2015
This park lies opposite the famous Mana Pools Reserve in Zimbabwe, so the whole area on both sides of the river is an enormous wildlife sanctuary. This park is still relatively undeveloped, but its beauty lies in its pristine wilderness state. The diversity of animals is not as wide as the other big parks, but the opportunities to get close to game wandering in and out of the Zambezi channels are wonderful. Large herds of elephant are often seen at the rivers edge. Buffalo and waterbuck are also present. The park has a good amount of lion and leopard. I especially love the lower Zambezi because you are right on the river.
* Crowded parks have a lower rating
---
Safari guru

United States
Visited: Sep. 2011
Reviewed: Mar. 24, 2015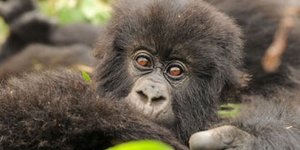 Visited: Apr. 2014
Reviewed: Jul. 21, 2014
This was the only park in Zambia I was able to visit on my safari (unless you count Vic Falls). I loved every bit of it. I found it so scenic and peaceful and I was in awe of all the bird life! Def a highlight of my safari.
* Crowded parks have a lower rating
---
Safari enthusiast

United States
Visited: Apr. 2014
Reviewed: Jul. 21, 2014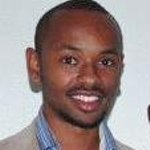 Visited: Apr. 2013
Reviewed: May. 09, 2013
No tar, No roads , limited infrastructure. This is what greets you at lower Zambezi national park. Lush vegetation all over, trees and the Zambezi river to complete the scenery. This is what we saw hundreds of feet above on the light aircraft we had chartered. Our stay was at the chiawa camp. The camp which is positioned along the banks of the Lower Zambezi had many good reviews from fellow travellers and thus we chose it. Our arrival to chiawa was via a boat ride from our 1 hour flight from Lusaka. After arrival at the royal airstrip, we were transferred to the boat dock by vehicle, the only way to access the camp was via boat. The trip was already exciting. We took the 30 min boat ride along the Zambezi river. On arrival were greeted by roaming elephants on the riverside. This was a plus for us as we still hadn't started our excursions. We spent almost an hour interacting with the elephants before going to our tent. Spacious and along the river banks this tent is a traveller paradise. We enjoyed excellent meal and hot showers while viewing the elephants on the river banks. The camp had exceptional staff and we were asked to choose which excursion we preferred from walk excursions, game vehicle/boat drives or canoeing. We chose the game vehicle drives, our guide was paul, he had over 20 yrs experience as we came to know and was extremely knowledgeable and humorous. Unlike other parks in Africa, LZNP was different; Natural, less crowded and full of game. We saw pride of lions, leopards, buffaloes and more elephants and when I say more I mean close to a hundred. A spectacle indeed. The animals here stay away when we and other vehicles approached, this showed the uniqueness and untamed nature of the park. They were not used to this modern machines. After this excursion we were back to the camp where we were served lunch along the riverside, lions roaring sound in the background. The experience was not over yet, the boat drive we took left us wanting more, up close heart pounding encounters with 10+ metre crocs and hippos. The camp is top notch, guides - world class,the drive...well you just have to experience that for yourself :) No disappointments.
* Crowded parks have a lower rating
---
Safari guru

Kenya
Visited: Apr. 2013
Reviewed: May. 09, 2013
Driving to Lower Zambezi from Lusaka International Airport
It's roughly a three-hour drive, in normal driving conditions, from the international airport.
From Livingstone International Airport, the drive is around 9 hours.
The following airlines travel to Lower Zambezi National Park
---

Bush & Lake Aviation is a newly established charter company offering flights from its Lilongwe base to destinations in Malawi and the adjacent regions. We offer a small team of dedicated pilots, engineers, and management with many years of experience in the aviation business. We fly directly to your destination making your connections possible and saving you the unnecessary frustrations of transfers - queues and delays Bush & Lake Aviation specializes in charters for leisure travel or business. Visit website
Also flies to:



---

Airlink is a privately-owned, BBBEE Level 4 business and regional airline serving a comprehensive network of smaller destinations throughout Southern Africa. We are now operating independently under our own unique 4Z flight code offering more freedom, more choices and more travel opportunities. Visit website
Also flies to: