Fly fishing at Potato Bush Camp

Fishing safaris in Lower Zambezi National Park
Highlights
Fishing is possible March through November in Lower Zambezi National Park

December through February, fishing is not allowed

April, September, October and November are peak fishing months

Tigerfish, vundu, tilapia and bream are all found in this area
It's November. From a safari perspective, it may seem like an unattractive month. The wildebeest migration has left Kenya and it's a rainy month in much of Sub-Saharan Africa. But, for those looking for a spot of fishing, November may be the ideal time to visit Lower Zambezi National Park in Zambia.
About the Zambezi River
Africa's fourth largest river, the Zambezi starts in Zambia and twists its way northwest, cutting briefly into the DR Congo.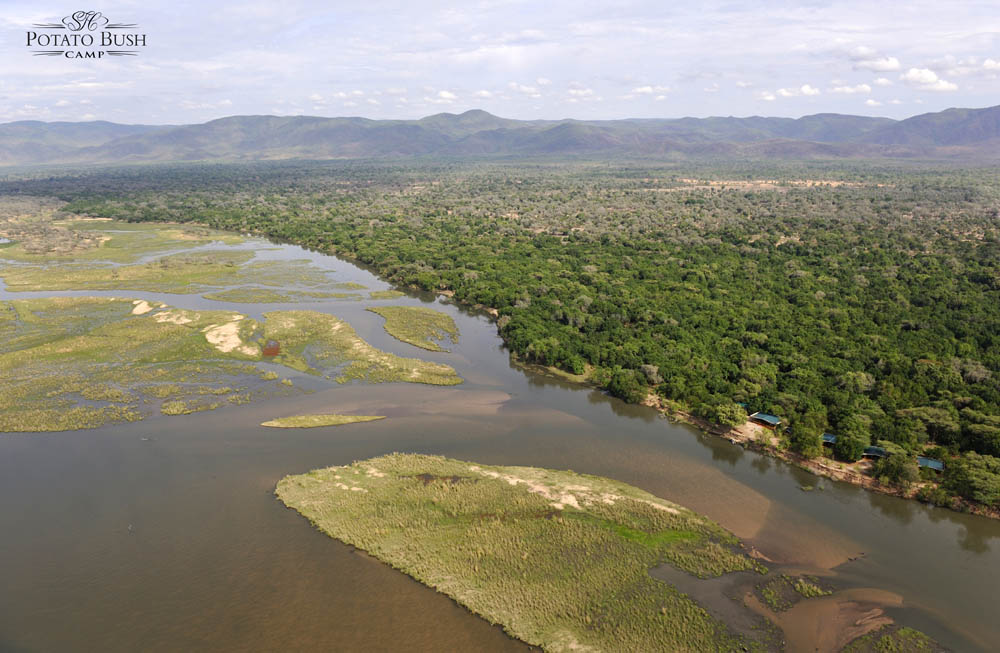 As if indecisive, it staggers southwest, into Angola, before heading south, back through Zambia. At the border with Namibia, it veers east, along the northern border of Botswana and then Zimbabwe. It is here where the mighty Victoria Falls is found. It continues in a northeasterly direction, through Lower Zambezi National Park, before dipping back down south and terminating in Mozambique.
Fishing in Lower Zambezi National Park
Although fishing safaris are offered throughout most of the year, the months of April, and September through November are considered peak fishing season. At Sausage Tree and Potato Bush, two luxury safari camps on the river, guests can customize their safari activities to accommodate everyone in their party.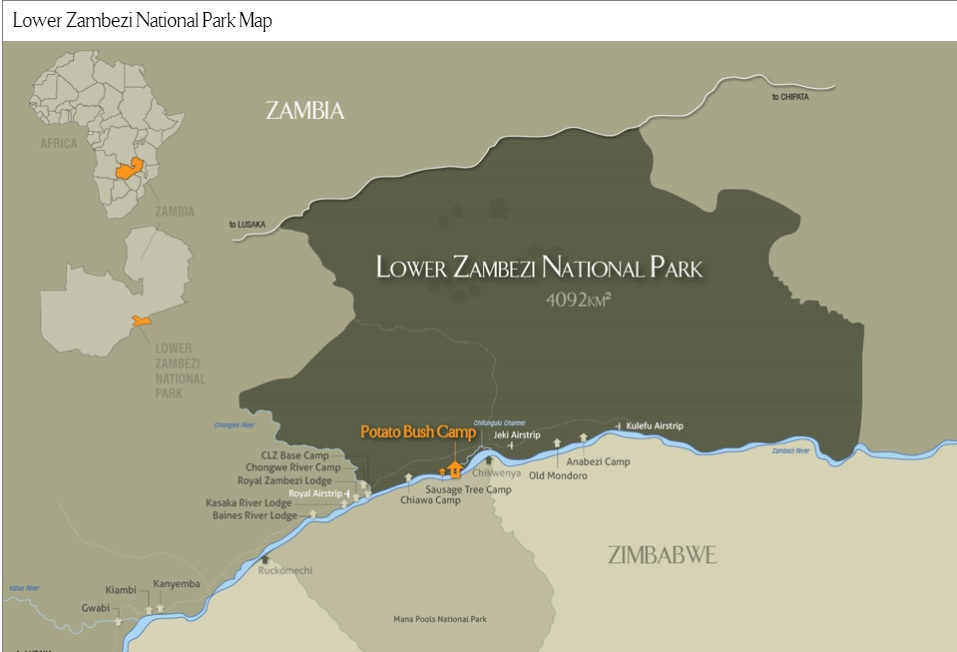 By guaranteeing private guiding and vehicle for every guest, the camps give their guests the flexibility to pick their activity or activities based solely on what they're in the mood to do, and they offer this at no extra cost.
What to bring for a fishing safari?
Sunglasses and strong sunscreen are a must. Serious anglers will want to bring their own gear. Many places, including Sausage Tree and Potato Bush Camps, provide fishing gear.
Fish to catch in Lower Zambezi NP
Popular fish in the Zambezi include tigerfish, which can get up to 15kg/33lb and are rather elusive in nature, bream, tilapia, African pike, and vundu—a type of catfish that can reach up to 45kg/100lb in size!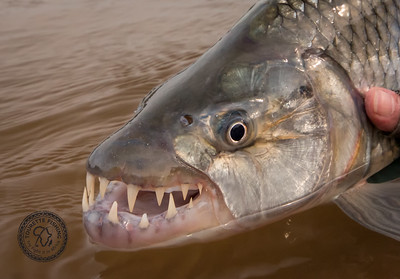 It's worth noting that tigerfish and vundu are protected species and can only be caught, photographed and released, giving a new definition to the acronym CPR.
A typical day of a fishing safari
The day typically starts around 6am, with guests enjoying a hearty breakfast while sitting on the banks of the Zambezi River, before heading out to fish. Diehard anglers have the option to stay out all day, or to return for lunch before heading back out in the afternoon.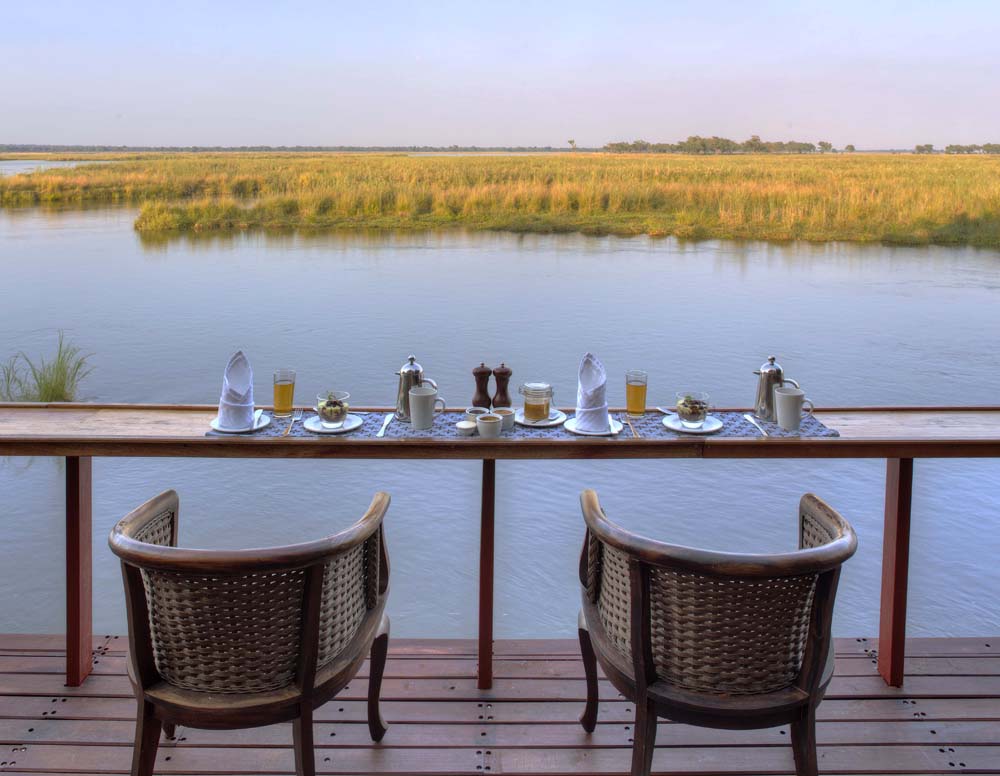 Guests who come during peak fishing season tend to spend their time on the river, but that doesn't mean the entire time in the boat must be restricted solely to fishing. Exploring nature from a boat provides a different vantage point, and scenery, than from inside a safari vehicle. When the boat motor is not running, it's possible to slip silently past wildlife and watch them as the move along the banks or in the water. Birders will appreciate how close they can get to many species from within a boat.
Those looking for a bit of fishing respite can always swap a fishing trip for a game drive or walk. Night drives are allowed in this area. The dense bush around the camps means guests may be able to spot nocturnal animals such as honey badgers, porcupines, civets, genets and leopards.
About the author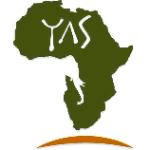 yourafricansafari.com

Has been on: 15 safaris
Your African Safari (YAS) is a safari-planning resource for anyone planning an African safari. It features information on over 2600 tour operators including company and vehicle descriptions, user reviews, safari itineraries and photos. It also features detailed information on 14 countries and 84 parks and game reserves.
Share on:
© Your African Safari Ltd, All rights reserved.
About YAS
Your African Safari is a safari-planning and safari review site. It was created to help support a healthy African wildlife population. All reviews are vetted before being approved and only ethical tours are published