English, French, German, Italian, Japanese, Portuguese, Russian, Spanish
---
---
Contact info
About Wild Race Africa Safaris
Kenya budget camping, luxury lodge safaris, Wildlife holiday and adventure,best of kenya and tanzania safaris,mountain climbing,beach safaris,masai mara. We were created with a vision to globally network people and places to raise the collective consciousness of our world,sharing the wonders of the African continent with those who are eager to explore some of the world's most magnificent areas...areas that combine pristine, natural beauty, incredible wildlife, cultural diversity and remote, unspoiled and untamed wilderness,lowering the total cost of traveling without compromising quality! Whether you want to plan the perfect honeymoon, the daring African adventure holiday, the ultimate African safari,want an awesome group vacation/trip,students trips, business trips,photographing safaris,initiative,scuba diving,mountain trekking, car hire,want to hire a guide or a unique family vacation wildrace africa offers it all. All our trips are tailor-made to suite our guests' best specifications and interest, thus no two trips will ever be alike. Whatever your special interest, we have something that will meet your needs and demands. We do all the research, plan your itinerary, provide necessary information and cover all details,all you need to do is to let us be your personal assistant in Africa and in did the entire world.. c`on leave the rest for us... just pack your bag and prepare for the African vacation of a lifetime. we make your holiday real ideal holidays!
About our safari vehicles
We have a variety of safari cars best suited for all road safaris to any kind of destination. From 4 X 4 safari cars best suited wIfi 8 seater but we only fit a maximum 6 pax providing large and enough space for moovent during the game drive. Safari vans,small cars for pick up and air port transfers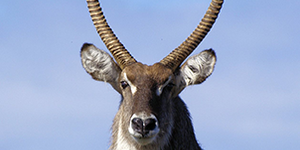 Visited: Aug. 2022
Reviewed: Sep. 04, 2022
Submitted in:

Got scammed by dishonest people: paid for luxury safari, car was rubbish, they changed plan/itinerary on arrival and with a last minute joke they made us go in a mid-tent instead of a luxury lodge..and they blamed everything on us, incredible! - not honest, do not book, you don't get what you pay.

We booked a Safari in Tanzania (Luxury), everything seemed ok and professional until we paid the down-payment and got in Tanzania.

The first day we arrived:
1) itinerary was completely changed (they said due to availability, even if they confirmed the plan and bookings with the downpayment months ago), resulting in a less efficient tour (hours lost compared to original plan), but less fees for them as we spent less time in parks.. they told us this change only when we were departing for safari, so we had to accept
2) the same day (we arrived) they also told us they changed from a Luxury lodge (Lobo) to a mid-tent (Kati kati)..we protested and they told us lobo was ok; the day we were departing for Lobo they tried to propose to us Savannah (another mid tent) and we said no, so they told us Lobo had problems in availability..we told them to stick with original plan or gave them an alternative luxury lodge (matawi, in which we stayed and liked): they said ok matawi but at 6.30 pm., when we were in front of the lodge, they sent our driver to Osupoku (a mid-tent) against our complaints and we had no chance since the park was closed..at the end they succeeded in sending us to a cheap mid-range camp (which we always said no and we paid way more to have a luxury lodge) instead of a luxury lodge we paid for..and they even said it was our idea!!! we protested and promised a refund, never happened
3) the car they gave us was rubbish, having broken differential, battery and fuel mixer from beginning (we had to push the car from day 1 every time to make it start), had no long range radio, no emergency kit, no binocular. Every day there were 2 more problems with the car (day 1 broken radiator, day 2 broken tire support, day 3 broken roof top support, day 4 broken fuel tank) and the car was completely given broken and full of problems.
Every day we went to a different mechanic and waited hours stopped on the road
4) in Ngorongoro we spent only 2 hours (instead of a full morning) and with a Masai not speaking english and not knowing where to go as the car let us down (even if we expressly requested to be changed or to be checked the day before for Ngorongoro as it was having problems).

We raised all these problems and all the said was that the car problems were maybe 'imaginary' and that we choose the change of accomodation and that they did not changed the plan,..you will lose money booking with them, worst experience.
---

Czech Republic
Countries visited:
Visited: Aug. 2022
Reviewed: Aug. 31, 2022
---
Overall rating
Cleanliness of vehicle
Meet and greet team
Quality of itinerary
Responsiveness of staff