Main focus:
Mid-range safaris
Headquarters:
United Kingdom
Languages:
English, French
---
---
About Transtrek Safaris
Transtrek Safaris Ltd is a UK based Tour Operator & Travel Agent offering you affordable adventure and safaris in East Africa. We also have an office in Kenya where we have our own vehicles and professional driver / guides. Our aim is to provide you with great experiences through interesting itineraries and engaging activities such as game drives, boat safaris, nature walks, bird watching and hiking. We enjoy customising itineraries for our guests and all the locations, places of interest and accommodations we have visited, so we can offer first hand advice and provide our safari planning services for free. We are also fully bonded through our membership of the Travel Trust Association and offer 100% financial protection for your trip.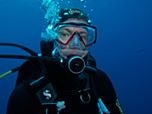 Visited: Nov. 2014
Reviewed: Jul. 16, 2018
My girlfriend and I wanted to go on safari and not be in a huge group following a set trail.
We spoke to Transtrek and they took us through lots of options - which meant we got the holiday we wanted.
They helped us organise a beach holiday for a week and when we had truly recovered from work we went on a hugely varied safari trip covering all the locations we had requested and a few suggested items which we are glad we did not miss.

It really was a brilliant holiday - we are still looking at the photos. Accommodation - great / food- great / guiding - great / flexible and information.

I have two tips for people going on safari - buy a new camera and ring Transtrek for a chat.

PS we went to so many places I am not sure if I can recall all the places unless I go and check so my tick boxes below may not be accurate - but this is not a test is it?
---
{{ review.user.profile.user_type_display }}

United Kingdom
Countries visited:


Visited: Nov. 2014
Reviewed: Sep. 07, 2015
Show more