Main focus:
Mid-range safaris
Headquarters:
United Kingdom
Languages:
English, French
---
---
About Transtrek Safaris
Transtrek Safaris Ltd is a UK based Tour Operator & Travel Agent offering you affordable adventure and safaris in East Africa. We also have an office in Kenya where we have our own vehicles and professional driver / guides. Our aim is to provide you with great experiences through interesting itineraries and engaging activities such as game drives, boat safaris, nature walks, bird watching and hiking. We enjoy customising itineraries for our guests and all the locations, places of interest and accommodations we have visited, so we can offer first hand advice and provide our safari planning services for free. We are also fully bonded through our membership of the Travel Trust Association and offer 100% financial protection for your trip.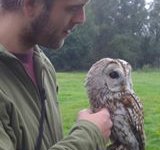 Visited: Dec. 2014
Reviewed: Aug. 22, 2019
Travelling to Kenya for a wedding, we found ourselves with the prospect of 7 days free for a safari - but without any experience or knowledge of the country at all. The friendly and knowledgeable staff at Transtrek helped us to put together an itinerary which took in a wide range of habitats in our short trip, packed with diverse species, but without feeling like we were spending too much time travelling between destinations. The accommodations were of the highest standard, ranging from nights under canvas at the foot of Kilimanjaro to massages in Tsavo. The drives were enormous fun - huge thanks to our guide and drivers - and the range of species we encountered was just mind-boggling. The night drive was a particular highlight.

We will definitely be returning to Kenya in the future, and when we do will be in touch with Transtrek to arrange another expedition!
---
{{ review.user.profile.user_type_display }}

United Kingdom
Countries visited:

Visited: Dec. 2014
Reviewed: Jul. 20, 2015
Show more