English, French, German, Spanish
---
---
Contact info
About Simba Safaris
SIMBA SAFARIS has operated luxury safaris for over FOURTY years and is one of East Africa's most experienced luxury safari operators. We have developed a selection of safaris throughout East Africa, offering an exceptional experience at unbeatable value. Safari is our priority and we spend considerable funds to make our equipment safe and reliable and our staff is the best-trained in the field. We do not cut corners on safety and services.
About our safari vehicles
While the skill and knowledge of safari guide is the most important component of client satisfaction, the comfort and reliability of the safari vehicle is also critical. Simba Safaris has devoted considerable resources to developing our custom 4x4 Land Cruiser safari vehicles. Of course, every traveller gets a window. Every guest is outfitted with binoculars and all the other standard safari practices that Simba has been at the forefront of for nearly 50 years. We continue to refine and upgrade our vehicle design and amenities for client comfort and for a deeper connection to the landscape that draws them here. We ensure the safety and reliability of our vehicles with a rigorous maintenance schedule that includes a 52 point inspection before and after every tour. This work is carried out in our own fully equipped garage by our own qualified and experience mechanics.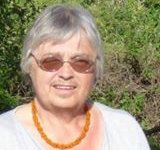 Visited: Feb. 2013
Reviewed: May. 10, 2020
I get to make my dream reality. I'm off for 8 days to Tz, walking in Serengeti, Ngorongoro. A dream I have already many years. In the evening I arrive on Kilimanjaro airport and when I come out the departure door I see already my name. I walk to my guide and he takes my luggage and we go to the car and to my first overnight Moivaro lodge.

The next morning we start the safari and Joseph tells me the rules in the parks what to do and more what not to do. First Tarangire NP, lots of elephants. So nice and so big, lots of Thomson gazelle, amazing to see.

Then on to Ngorongoro Crater. Sometimes I can hardly believe I am there. In a few days I have already learned lots about wildlife. I had lots of questions and got all the answers. It's more than amazing. Every day I feel more at home in TZ. I was travelling alone, there was supposed to be an American woman with me but she fell ill and I was travelling alone. I can only say it worked out for the best, as I really enjoyed travelling solo. I can take all the time in the world.

I also like flowers and we look in books for the Latin name otherwise I cannot translate in Dutch. Every evening we look for the names and I write it in my dairy. I can only say, everything was more than marvelous and I never feel unwelcome. Everything was well-arranged: the lodges were very good, my guide was more than good and saw everything, even a Nile monitor lizard in the grass.

When we had the evaluation in Arusha, I could not find one thing that was not ok and I also said, there is so much more to see, that I will come back, which I've already done...twice. I'm coming back again in 2016, again with Joseph.
---

Netherlands
Countries visited:


Visited: Feb. 2013
Reviewed: Dec. 23, 2015
---
Overall rating
Cleanliness of vehicle
Meet and greet team
Quality of itinerary
Responsiveness of staff