Main focus:
Mid-range safaris
---
Offers tours in

Tanzania
---
About Serac Adventure
We're expert at turning African safari dreams into long lasting memories. Every member of our expert staff have climbed each route we offer and have traveled the surrounding parks to provide you with the ins and outs of planning your Mt Kilimanjaro and Safari expedition. We will speak with you to address any questions or concerns you may have so your only care will be enjoying the beauties of Africa.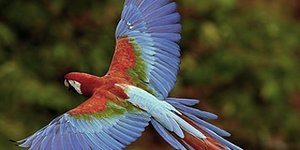 Visited: Sep. 2018
Reviewed: Oct. 23, 2020
We used this company Serac Adventure for both climbing Kilimanjaro & safari in Tanzania, and they were absolutely fantastic. Nickson- the owner - personally picked us up and was there to meet and greet us at each key time. They took extreme care to ensure our comfort and safety and the Kilimanjaro wonders hotel is a super location. The guides they used for both the climb and safari were outstanding. They were also competitively priced and gave me ONLY honest accurate answers.
I would recommend travellers consider using Serac Adventure.
---
Safari enthusiast

Switzerland
Countries visited:

Visited: Sep. 2018
Reviewed: Jan. 30, 2019
Show more