Main focus:
Mid-range safaris
---
Offers tours in

Tanzania
---
About Serac Adventure
We're expert at turning African safari dreams into long lasting memories. Every member of our expert staff have climbed each route we offer and have traveled the surrounding parks to provide you with the ins and outs of planning your Mt Kilimanjaro and Safari expedition. We will speak with you to address any questions or concerns you may have so your only care will be enjoying the beauties of Africa.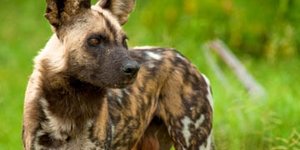 Visited: Mar. 2017
Reviewed: Nov. 19, 2020
We toured the Crater for three days with Cris. He literally took our order and delivered each time. We said, Cris, we'd like to see a rhino if possible. He got on the phone with his extensive network of other tour operators and found out where a rhino had been spotted. We drove over there and a mother and baby rhino walked literally right in front of our Land Rover right across the road. There are too many examples of exactly this type of story. We saw lions, zebra, wildebeest herds, buffalo, and elephants.
Cris brought along a private chef and we camped in tents to be closer to nature. The food was incredible, the tents immaculate, the weather perfect, and the camping spot even had a resident elephant that poked its tusk into the water tank to drink at night. The trip to the crater was a once in a lifetime experience and highly recommend it to anybody.

Cris and Nickson of the Serac Adventure company handled everything from our entrance fees, to the food to having a fridge in the car with cold water. He made sure we were comfortable and the best part ... he has an encyclopedic knowledge of the wildlife. He was able to answer even the most random questions from our kids, "How many teeth does an elephant have?" "How often does a hippo eat?" "Why are there toothpicks growing on the trees?" "What is the wingspan of a vulture?" etc... What he didn't know (there wasn't much), he looked up in the guides he brought along. He even brought a fabulous camera and knew how to park the car so the light was best for photos. He took his own great photos and shared them with us from the memory card. We had electronics chargers in the Land Rover and there really isn't enough I can say about how great the Crater was and how much better we were able to enjoy it because Nickson had thought of everything.
---
{{ review.user.profile.user_type_display }}

United States
Countries visited:

Visited: Mar. 2017
Reviewed: Dec. 30, 2018
Show more