East African Safari and Touring Company
Main focus:
Budget safaris
Languages:
English, French, Swahili
---
---
About East African Safari and Touring Company
EASTCO has been exploring East Africa for over 20 years, from the mountains of Uganda to the Swahili Coast of Tanzania, offering private safaris, tailored to the individual who believes that there is more to experience in Africa than the Big 5, those that are looking for the wilderness experience, the chance to get off the beaten path and explore a disappearing Africa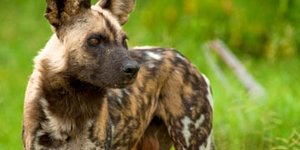 Visited: Aug. 2016
Reviewed: May. 22, 2020
We spent many hours searching the internet and guide books for the right mixture of safari and culture experience. EASTCO caught our attention because of their long service to community conservation and their mainly excellent reviews and guides. We got in touch with Simon and planned a short safari. This was last notice and we were glad to be able to experience what we did.

Myself, husband, teenage daughter and young son spent six days with Eastco this past August. We decided to fly out to the Serengeti because of the short time we had and after Simon's advice, spent our two days in the central area at the Acacia Camp instead of rushing north for the chance of a river crossing. This was incredible for the many lions we saw, three leopards, one walking nearby the car along the road early morning, and a couple of mature cheetahs. A fantastic way to start the safari!

We then drove east to the Wildlife Lodge on the Ngorongoro crater rim. I was a bit skeptical at first as had fifty-fifty reviews, but as Simon said, the views were incredible and that made our stay here. It was not as busy as we thought it would be at the Lodge, but the game viewing in the crater met all our expectations, crowds of cars around any lion sighting and dust from the cars everywhere. Nice rhino in the distance and a few lazy lions. Bernard did warn us it was a bit touristy! But we still enjoyed the experienced, although I must admit I was ready to head out at lunch time.

The last two nights were at Boundary Hill Lodge in Tarangire. Simon forewarned us that this was partially his property, but also the Masai communities had a shareholding. When we arrived and saw the rooms and the dining terraces we could obviously see the WOW factor. The meals were by far the best we have had on a holiday anywhere. The young cook, Bryan, was exceptional. Apparently Simon took him in when he was only 12 years old and helped him with schooling and taught him the trade. He was very polite, friendly and talkative and really took the time to involve the children, even showing them how to make chapattis and fresh bread rolls. The staff at Boundary Hill were exceptional, we felt at home. The kids had Tinga Tinga art lessons and their efforts now adorn the study!

Tarangire is very much underrated for its game viewing, could not believe how many elephants we saw, as well as three lions and a leopard outlined at dusk on an acacia tree along the swamp. We were very lucky. Or maybe I think Bernard's 20 odd years of experience was the "luck" we had. He obviously knew every back road and track in Tarangire and certainly was able to show us sights we would never have seen normally. He is also a great raconteur and has a very dry humour. Bernard made our trip exceptional.

After being home only a short few weeks, the African bug is definitely there, and will return again, maybe without the kids and for a longer safari.
---
{{ review.user.profile.user_type_display }}

Australia
Countries visited:

Visited: Aug. 2016
Reviewed: Sep. 15, 2016