East African Safari and Touring Company
Main focus:
Budget safaris
Languages:
English, French, Swahili
---
---
About East African Safari and Touring Company
EASTCO has been exploring East Africa for over 20 years, from the mountains of Uganda to the Swahili Coast of Tanzania, offering private safaris, tailored to the individual who believes that there is more to experience in Africa than the Big 5, those that are looking for the wilderness experience, the chance to get off the beaten path and explore a disappearing Africa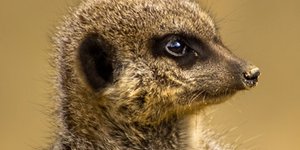 Visited: Jan. 2016
Reviewed: Mar. 12, 2020
My wife and I returned to Tanzania last January for a 16 day safari. This is not my first or even second trip, but we decided that this would be our grand adventure. We first visited way back in 1984 and did a Tracks pink truck camping safari through Manyara, Ngorongoro and Serengeti, before heading off to explore southern Africa on the TAZARA train and then north through the Sudan to Egypt.
We flew into Dar Es Salaam on QATAR from Melbourne and caught the evening Fastjet flight to Mwanza on the shores of Lake Victoria. The Fastjet flight was actually very very good, nice new plane, lots of room and very friendly staff. Food had to be bought but the beef and gherkin roll was very tasty, steered away from the chicken!

On arrival in Mwanza we were met by Joseph, who was our EASTCO guide here in Mwanza. Tonight was at Ryan's Bay Hotel, which was very very comfortable and perfect to recover from the flights.
We woke late this morning and Joseph took us down to the National Park docks and the ferry across the lake to Saanane Island. It was great to get out and stretch our legs, the guide, Musa, was excellent. The most striking thing was the rock formations here. Spectacular!!
In the afternoon we headed with Joseph for a short city tour and ended up at Tunza beach resort for a few cold beers. Amazingly there were waves breaking against the sandy beach, only a foot or so but something unexpected. There were a few locals swimming here, obviously a popular place for a few beers and a swim after work. We then went and had a Chinese dinner at Yon Long Restaurant. This is also a hotel, and the restaurant was right over the water. We sat and watched the ferries leave from across the bay, back and forth and the lights on the far hillside. Overnight again at the excellent Ryan's Bay.
After breakfast Joseph collected us with picnic lunches and we head along the lake shore. Our ultimate destination was the western gate of the Serengeti. But we were in no rush today, visited the Wasukuma Museum en route, apparently the largest tribe in Tanzania. This was very very interesting! We had our picnic lunch on the shore at Speke's Gulf. We tried to imagine what it was like 150 years ago when John Hanning Speke was the first European to see Lake Victoria.

Wilson our guide was waiting for us at the Ndabaka gate when we arrived about mid afternoon. On our last safari Wilson was one of the camp staff at EASTCOs Serengeti tented camp, so it was really great to see him again and to know of his advancement. He mentioned over the course of the safari that he has now been with EASTCO for over ten years, starting young as a mechanic, then camp supply driver, then camp staff and guide and finally after doing some courses had been given the chance to guide. He had already been through Kenya, Uganda and much of Tanzania in those years, and mentioned he was heading to Victoria Falls later in the year. His excitement was palpable, especially when we described our experiences from 30 years ago.

We spent four nights in the Serengeti, two in the western corridor in a bush camp near the Grumeti River and two near Ndutu in the Serengeti Tented Camp. Two totally different contrasting areas of the Serengeti. From what we had read we thought the western corridor might be a bit wildlife depleted, but in the planning stages Simon told us that there is a large resident population along the Grumeti area, and also so of the wildebeest head out to the plains here during the migration. The drive in certainly confirmed that statement! Lots of zebras and wildebeest as soon as we left Ndabaka, then as we got closer to the camp and the change in scenery to floodplains, and hills there were buffalo everywhere and passing herds of elephants.

We arrived at our bush camp, this and the staff had been dropped off by Wilson earlier in the day, all carried by a trailer! Costa the camp cook met us with cold juice. Another old acquaintance, his enthusiastic greeting was overwhelming. Hot showers under the stars before a dinner of fresh baked bread rolls, onion soup and pork chops. Amazing considering where we were and what Costa had to work with.

The days in the Serengeti were just as exciting as our first visit, although now being on a private safari, we enjoyed the flexibility of being able to spend as much time as we wanted whenever we wanted! Highlight probably leopard in a tree with kill, no one else around. Standing up stretching with the sunset in the background.

We spent a night at Ngorongoro Wildlife Lodge just to relive the view. As memorable as our first trip. We did not go into the crater this time but went for a short walk with a guide before heading to Manyara for game viewing. No lions in trees, or rhinos like we saw on our first trip in 1984, which was a sad reminder of how much has changed. The township of Mosquito creek no longer a collection of small dukas, but campsites, small motels and lodges everywhere, and obviously an important tourist stop. We left late afternoon and head towards Naitolia Camp for the night. Large massive beds, surrounded by nets and canvas. Outdoor shower and toilet which was fun! Heard elephants feeding during the night, breaking trees branches and the growl of a lion but obviously far away.

The pre-dawn chorus of birds was what I will always remember from our stay here. We were up early with quick cup of tea and light breakfast as we were walking towards Boundary Hill Lodge. Being hot and humid during the day we wanted to do this as early as possible, and headed out with the Masai guide Sanagar and Allano. We walked for about four hours and made it towards the banks of a sand river. Wilson was waiting here for us with the land rover which was a relief! It was good to get out an walked though, saw some terrapins in the water holes by the side of the road, evidence everywhere of the elephants that had passed through during the night, giraffe and zebra not too far away. The tracks of hyenas and bat eared foxes in the soft sands. Flowers and greenery everywhere.

Boundary Hill was just as we remembered it, views still as spectacular as ever. Costa had taken over the kitchen at Naitolia and was also here taking charge at Boundary Hill. Obviously 20 plus years of seniority has its perks!

We had two nights here, and the first morning we were woken by gentle knocking at our door and a morning cup of tea with biscuits. This was just before the sunrise, and my wife was excitingly pointing off in the distance. Once we woke up a bit I could see why she was so excited, Kilimanjaro stood low on the horizon between Mt Meru and another closer mountain which I cannot remember the name. We sat on our balcony and watched the Snows of Kilimanjaro change from apricot to pink to white as the sun broke above the horizons. Finally losing sight completely as the clouds covered the peak. Memorable!

We left Boundary Hill, driving through the park on our way to Lake Babati for the night. Tarangire was so green, elephants everywhere, lucky glimpse of a couple of lions and a cheetah on an anthill in the distance. We arrived at lake Babati late afternoon and headed straight out on the lake in a dugout canoe. The object this afternoon was the hippos here. As we got closer the guide would hit the paddle on the side of the dugout, and sure enough in the near distance a hippo or two would raise its head and investigate this strange sound. Then disappear back beneath the waters. Lucky enough to also see some pied kingfishers here as well as the beautifully coloured Malachite Kingfisher. We stayed the night at the Trinidad guesthouse, clean and comfortable. No meals so we ate dinner at a nearby bar and restaurant.

After an early breakfast of a egg on bread (no toast!) with a boiled beef frankfurter on the side we headed south towards Dodoma for the night. Lots of roadwork's on the way, but fascinating trip through forests and open countryside. Closer we got to Dodoma there was rocky hills. We stayed the night at the Simba Motel.

Another long day which we had planned on as we headed south towards Udzungwa National Park. A lot more traffic around to what we had been experiencing and arrived late afternoon at the park rest houses. Very comfortable, very new and large rooms. First night meal was a bit bland so we convinced Wilson and Costa to take over the meal plans for the next two nights!

We woke early the next morning and headed off to the park for a day of trekking, butterflies everywhere, lush greenery, birds and some monkeys hiding in the canopy. Lunch at the waterfall was a relief as it was hard going today! Returned to the park resthouse, and glad for the showers! Costa and Wilson had performed miracles and enjoyed a delicious meal in the open banda with a cold beer or two.
Our second day was spent down in the Kilombero swamps, we took a dug out canoe, and spent half the day exploring the area, no special bird sighting. Another superb home cook meal at the park resthouse.
We had a long day of driving ahead of us, so we went to bed early an up before dawn to get on the road. We were heading to Dar Es Salaam and took the scenic route through Mikumi National park, well the only route in reality. Even though we tried to reach Dar before peak traffic it still took us a couple of hours to work our way through the traffic here. Wilson and Costa dropped us off at the best Western Coliseum, a few emotional farewells. They were going to stay the night just outside of Dar before the drive back to Arusha the next day.

We had most of the day in Dar before catching our flight. Went to the Hilton Double Tree for dinner overlooking the ocean. Taxis in Dar are not cheap though, I think it was 40,000 TS, about $30 AUSD each way! But wanted to catch a sight of the ocean before we left.
Overnight at the Best Western was very comfortable very friendly staff.
Went looking for the New Africa Hotel to see what changes had been made since the cup of coffee we had here 30 years ago while waiting for the Tazara train. Massive changes everywhere in Dar Es Salaam.
Headed to the airport early, as traffic jams apparently a nightmare here, even though we were staying on the airport road!
So ends another fantastic experience, and can't thank Simon, Wilson and Costa for leaving us with more memories.
---
{{ review.user.profile.user_type_display }}

Australia
Countries visited:

Visited: Jan. 2016
Reviewed: Apr. 01, 2016