Main focus:
Budget safaris
Headquarters:
South Africa
Languages:
English, French
---
---
About Biwakwango
Biwakwango is a South African based Tour Operator with 18 years of experience in creating and running exciting and unique tours. We strongly focus on low impact tourism such as walking, hiking and small groups. Biwakwango was founded by Thierry, born in France and permanently living in South Africa for more than 20 years. His passion for Africa, wildlife, adventure travel, nature conservation and the well being of local people are his fundamental approaches for a sustainable tourism.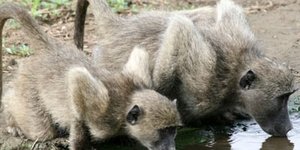 Visited: Sep. 2018
Reviewed: Oct. 13, 2020
We met Thierry on a trip with our children in South Africa. I contacted him 8 years later, for him to put together a couples safari in Zambia, after a week-long stay in the Cape region (on our own).

The transfers were perfect. Tide and Time camps and Chongwe were exceptional. We often were the only ones for walks or game drives, despite it being high season in September.

Once again, a big thanks to Thierry and his team. Africa, we miss you already!
_______________________________________________________________________________________________________

Nous avions rencontré Thierry lors d'un séjour avec nos enfants en Afrique du sud, par le biais de terre d'aventure. Je l'ai contacté 8 ans après pour nous préparer un safari en Zambie, en couple, après un séjour d'une semaine dans la région du Cap(en autonomie).

La gestion des transferts a été parfaite. Les camps de time and tide, et de chongwe sont exceptionnels.
Les guides untrapro et nous étions souvent seulement tous les deux pour les walk ou gamedrives(malgré la haute saison de septembre).

Encore un grand merci à Thierry et à son équipe. Afrique, tu nous manques déjà!!!!!
---
{{ review.user.profile.user_type_display }}

France
Countries visited:

Visited: Sep. 2018
Reviewed: Nov. 11, 2018
Show more