Main focus:
Budget safaris
Headquarters:
South Africa
Languages:
English, French
---
---
About Biwakwango
Biwakwango is a South African based Tour Operator with 18 years of experience in creating and running exciting and unique tours. We strongly focus on low impact tourism such as walking, hiking and small groups. Biwakwango was founded by Thierry, born in France and permanently living in South Africa for more than 20 years. His passion for Africa, wildlife, adventure travel, nature conservation and the well being of local people are his fundamental approaches for a sustainable tourism.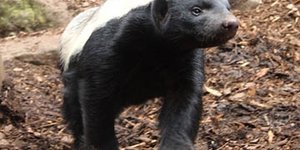 Visited: Apr. 2018
Reviewed: Oct. 15, 2019
On arrival in Zimbabwe we went on a cruise on the Zambeze river from where we saw mainly hippos, birds and a crocodile and watched the beautiful sunset. After one night in a splendid location on the cliff edge of the Zambezi Gorge, we visited the spectacular Victoria Falls before taking a small aircraft to Somalisa Camp in the Hwange Park.

We fell in love with the bush, the camp and of course the animals, many elephants who come to drink just in front of the camp. Our transfers between the camps were by small aircraft, an exhilarating experience. We were hit by the immensity of just pure nature. In Botswana, we also went on a sunset cruise on the Chobe River where we saw hippos, and other animals on the banks. After one night in a small chalet by the river, we went on a safari of which the highlight was a herd of buffaloes and lions contemplating hunting them. Fortunately, we didn't see a kill!

Our next destination was Savuti Camp in beautiful Savute. At the end of the rainy season the bush is so luxuriant and, even though, it must be easier to see the animals in the hot dry season (can't stand the heat), we loved the fragrances of the grasses and saw many animals, lions in particular. From Savute we flow over the Okavango Delta, an exhilarating experience. The views and colours of the water are simply sublime. The Oddballs camp where we stayed was perhaps even more integrated with nature. No game drives but walking safaris and a short crossing of the Moremi River via mokoro (wooden canoe). The highlight of our walk was a male lion at around 40 metres from us and at sunrise a big family of hippos in the Moremi river. As you may have guessed, we particularly enjoyed the camps which provided two safaris per day, early morning and late afternoon. We didn't miss one. The staff were friendly, the food delicious, the environment and animals an absolute marvel. It was like returning to our origin and we dream to go back.

Sincere thanks to Thierry at Biwakwango for the excellent organization and for proposing exactly what we desired.
---
{{ review.user.profile.user_type_display }}

France
Countries visited:



Visited: Apr. 2018
Reviewed: May. 30, 2018
Show more